Story
Since it started in 1947, IFES has been prayerfully working to establish a faithful witness to Christ in every university in the world.
We would like to ask you today to help us support this vision in Timor Leste.
Student Ministry in Timor Leste
Timor Leste is one of the poorest countries in East Asia. It has three small universities and a growing group of Christian students, called Kernels of Wheat. The students have an insatiable desire to reach their friends with the gospel and grow in their faith.
Two young staff - Chris and Thurston - from the IFES movement in Malaysia have been tentmaking in the country since 2015. They work locally and invest their spare time to grow the student ministry.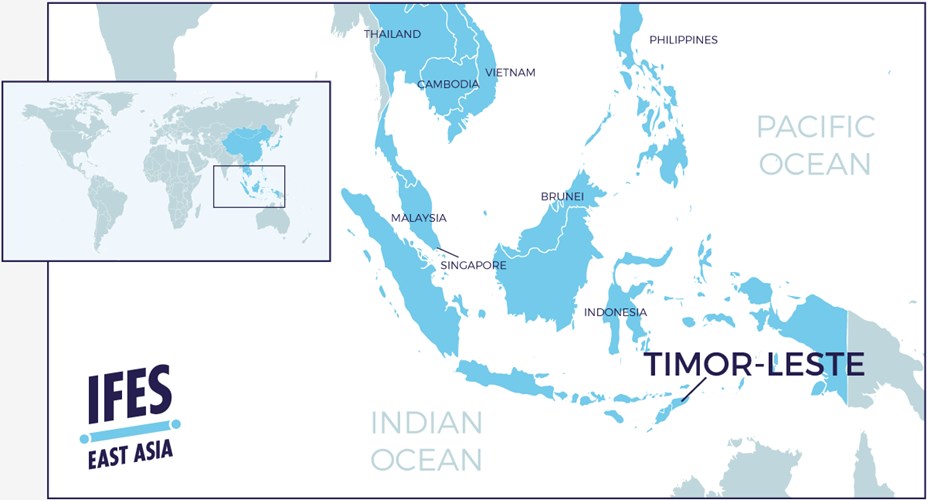 What has happened so far:
To start with, just a few students met in a park to study the Bible. Before long, another group was meeting underneath the mango tree on campus. And then a third group started. There were more answers to prayer
Several Christian students attended IFES events in other countries and came back more excited to share the gospel with their friends. A local staff worker has now joined the team and the first national camp was held. A recent evangelistic campaign encouraged students to bring their friends to the Bible study. And a number of students have come to faith.
Where your support will go:
Many students struggle to pay tuition fees and do not have the money to finance their own movement. All the money for this campaign will be given to the movement to continue the vital pioneering work they are doing among students.
>> £1200 will fund the annual student Bible camp - an essential event for discipling young Christians and helping them share their faith.
>> £400 will provide a scholarship for one student to attend the IFES East Asia regional conference, where they will be invested in and encouraged by students and staff from across the region. Five students have been selected to attend this conference.