Story
Leuchie House
James and Alastair's local charity: The focus at Leuchie House is on giving guests and their families the very best short break experience. At Leuchie they support people who have MS, who have had a stroke, or who are living with a number of other neurological conditions. They provide essential breaks for guests, their carers or family members. Leuchie House is very much one of a kind.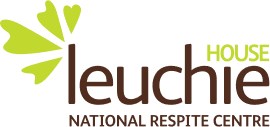 Patrick Wild Centre
Edinburgh University research to test new therapies for autism spectrum disorders (ASD), fragile X syndrome (FXS) and intellectual disabilities (ID)
ASD, FXS & ID affect around 3% of the UK population. For those affected and their loved ones, greater understanding and better treatments cannot come soon enough. The Patrick Wild Centre brings together experts in laboratory research and clinical practice.

#thefuelledbyguinnesstour
#august25th