Story
Throughout 2019, Music for All has continued to promote the positive effects of music making through national campaigns such as Learn to Play Day and Make Music Day, as well as its Grant Giving programme, available throughout the UK to those individuals and communities for whom music making would not be possible without its support.
Music for All has launched its Christmas Appeal, focussing on supporting young musicians. The aim is to raise £25,000 before the end of December, a figure which if achieved, will enable the charity to fulfil the musical aspirations of 100 disadvantaged (socially, physically and/or financially) young people at the beginning of 2020. What a start to the New Year it would be for each of them to discover that their dream of music making will become a reality!
£250 would fund one individual grant, £1,000 would fund four. Any support you are able to give will help us change lives. Lives of young people such as Millie and Luke:
Millie, 12, is autistic and struggles with anxiety and focussing. It was her dream to learn to play the piano. Music for All helped with the provision of a keyboard and lessons with a professional teacher who specialises in supporting those living with neurological and developmental conditions. Her teacher has been very impressed with Millies musical aptitude and reports that she has the ears of a Grade 5 student already, as she can distinguish rhythm, timing and complex chord structures just from listening. In addition, Millies parents believe music has had a positive impact on her wellbeing as her anxiety levels have decreased dramatically, shes calmer and happier. We have also just heard that she passed her Grade 1 Exam with a Merit!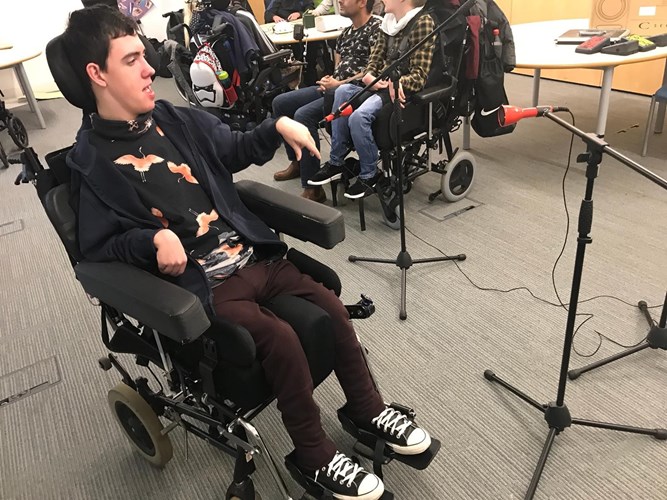 Luke, 19, has a serious medical condition with only limited upper body movement. He loves music making, but his ability to do this was obviously terribly restricted. Luke asked Music for All to help with the specialist technology and software to enable him to create his own music. The charity worked with Luke and his family to provide a sound beam and appropriate music-making software. Luke is now making music and plays every day!
Thank you very much in advance for your kind donation.