Story
Over a thousand people will walk through our doors this December, many with orthopaedic problems causing them to suffer through day to day life. Whether this be the effects of arthritis, a battle with bone cancer, or the need of joint surgery to walk properly again, they are all important.
This season our wonderful staff will continue to work hard over the Christmas period to spread love, cheer and above all, care. Help us raise money so that we can make sure our patients have the best experience this Christmas, and throughout the year!
With your support...
Our aim is to beat last years target, and we're working hard to make sure that happens.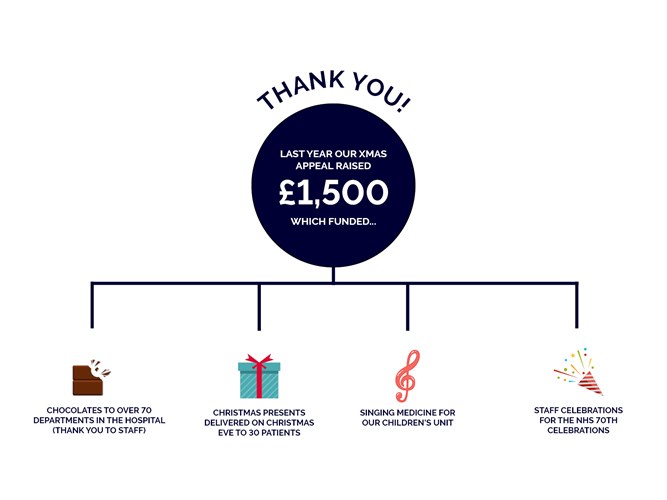 This year we invite you to celebrate this special time of year with us.
Friday 7th December 2018 | 10am - 2pm, outside Cafe Royale (Gate A)
This year we have a number of fundraising activities planned around the hospital including a star performance from our very own hospital choir. Heres how you can get involved: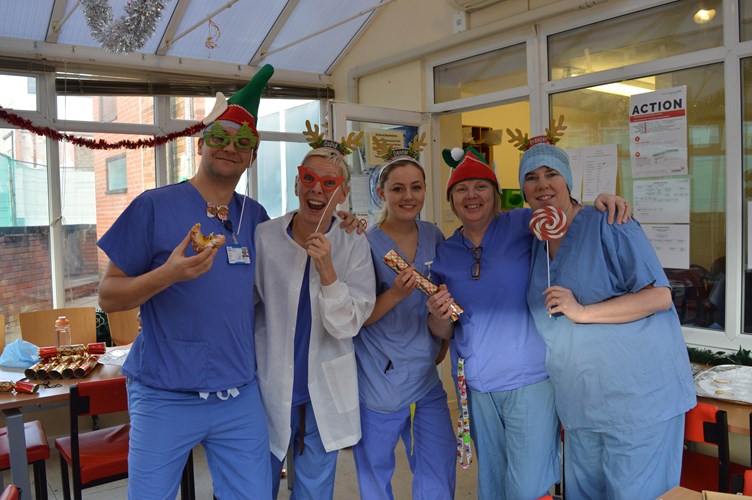 Great ROH Christmas Bake-Off
Bake your favourite cake or sweet treat and you'll be judged by our executive team. The winner will take away their very own winner trophy as well as £30 Gift Voucher.
How to get involved:
1. Bake your creation. Be sure to include a label with your name, contact number and a list of ingredients
2. Bring your cakes to Cafe Royale or outpatients reception for 9am on Friday 7th December 2018
3. Judging takes place at 10am, be sure to stick around to see your fate!
Festive Dress Day
Join us by wearing festive dress on Friday 7th December! Simply dress up in your favourite festive gear, and donate £1 to the charity. You can do it on your own, with your friends, colleagues or school.
Simply text ROHC17 £1 to 70070 to donate and make a difference today. For more information call 0121 685 4379.
Check out this years Christmas Cards!
Out of the 49 designs submitted by children & young people in the hospital, two winners were selected and will be featured this year.
charity funded competitions and engagement projects like these are really important, so that the young people can be distracted from feeling poorly.
They are selling fast so be sure to grab yours before its too late. Find out all about the competition here.
Visit us between 10am & 2pm, to get yours £3.50 for 10 | £5 for 20
Join our choir & spread cheer across the hospital!
Our choir will be having a star performance at 12 noon, to spread a little cheer across the hospital. Anyone can join in.
Join us at 12 noon on Friday 7th December 2018 outside cafe royale.
Your support means so much. Find out more about how you can get involved, visit our website - www.rohcharity.org , facebook or twitter pages.