Story
Thanks to Living Paintings, blind children can 'see' Zog too. Please give now.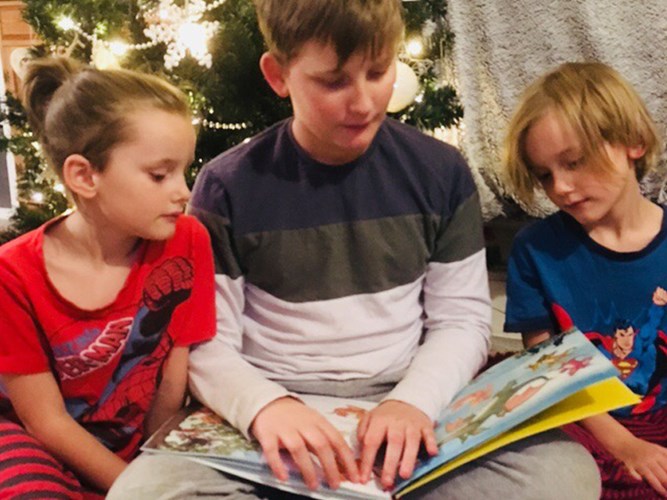 "I was able to feel the characters, the details on Zog like his horn and wings and tail, Princess Pearl, and the knight with his sword. Mel on the audio is really good, she makes me laugh!" Jacob, 12
There's nothing like sharing a good book. Please help us bring Zog to more blind children with a gift to Living Paintings this Christmas. Children like Jacob , who is losing his sight to cone dystrophy, and Teddy, aged 2, who was has Norrie's disease and is totally blind, can enjoy the lovable dragon thank to our Touch to See adaptation of Zog, with an audio soundtrack by Mel Giedroyc, whose voice guides the fingers over the feely pictures.
Jacob loves that he can read this tale to his sighted little brothers. Teddy's joy of discovering Zog can be seen in this lovely short video:
"Reading with children is such a fun and rewarding part of parenting. Id really encourage everyone to share the gift of reading with blind and partially sighted children by supporting Living Paintings. I was honoured to record the audio for their incredible Touch to See adaptation of Zog, which makes the dragons adventures fully accessible to those without sight." Mel Giedroyc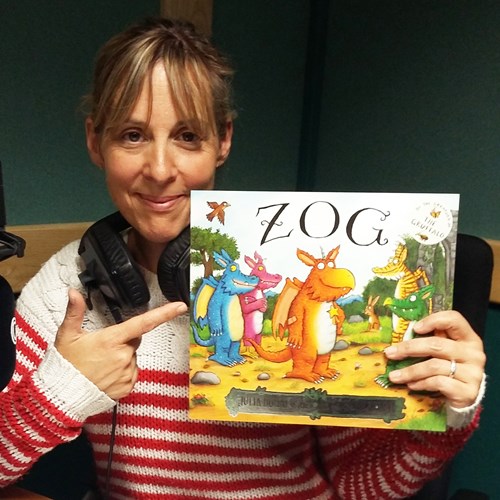 Our services are completely free for blind and partially sighted children. £10 pays for a child to borrow four Touch to See books £60 will pay for one child for a year to access our postal library. All and any contributions are hugely valued by our small charity.
Thank you.