Story
We first met Mary when she bought her daughter Doreen into our Clinic at St Peter's for disabled children. Doreen has severe cerebral palsy and is seriously malnourished.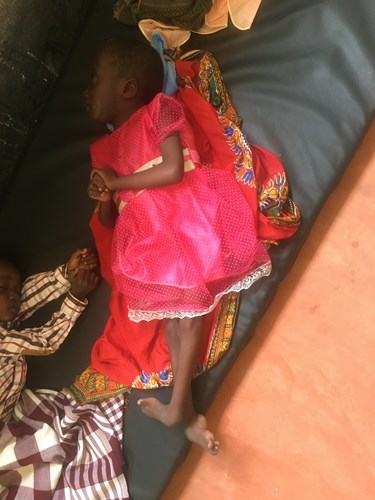 We will do our very best to improve Doreen's quality of life with therapy and special food supplements. Mary also benefits by socialising and talking to other parents at the Clinic.
But when we visited Mary at her home we were very shocked at the conditions in which she and her family of 6 children have to live - actually... survive. She inherited her grandmother's dwelling and small plot of rocky land. It is isolated, with no near neighbours. She is a single mother.
We are doing all we can to try and ease her burdens... providing food for the family, and we have found a Catholic boarding school, who of their charity, have provided a place for her two daughters. What we want to do now is build her a new, four-room house... costing a meagre £950... a new house, which will transform the basic quality of this family's life.... somewhere they can call and remember as 'Home'.