Story
Our main aim is to keep the charity running by gaining much needed grants and invaluable fundraising to help support our service for older people, as without this we can not carry on providing various services to the community that are relied on by so many.
Mr J said "Without Daybreak to come to twice a week I would feel lonely and sad. Everyone at the Daycentre makes me feel happier within myself and I have good friends here!"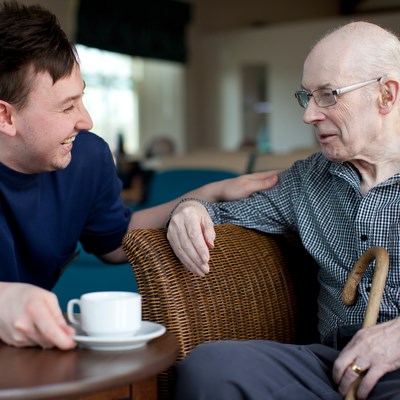 Our services range from Good Neighbour Scheme which offers support to people who are housebound, or less mobile and who live alone, by offering friendship in their own home, to services we provide of Footcare, Small Tasks, Health & Wellbeing, Daybreak Day Centre, Shopmobility, Sedgley Community Hub, providing Information and Advice to the community and more, including Dementia Friends sessions.
Mrs H commented "I would be lost and alone if I didnt come to this Day Centre, my family have their own lives to lead and I do not see them as much as I would like. I enjoy the activities and everything which goes on when Im here, there is always something happening, it cheers me up and I see my friends regularly!
We rely on your support and donations from the public, income from our charity shops, and some charitable grants. We would be grateful for anything you could give, Thank you!