Story
Caring for injuries and rehabilitating burn injured children, their siblings and families is very specialist, and equipment can be costly. A burn injury is for life. Being burned or scalded as a child means years of painful treatment and in the worst cases hundreds of operations to release the scar tissue as they grow. The psychological impact of a burn injury is also immense, particularly when burn survivors reach their teenage years and have to cope with self image and self confidence issues. We are the only UK children's charity working nationally who are devoted solely to these areas.
Children's Burns Trust receives no government funding and are only able to continue the work we do as a result of fundraising efforts.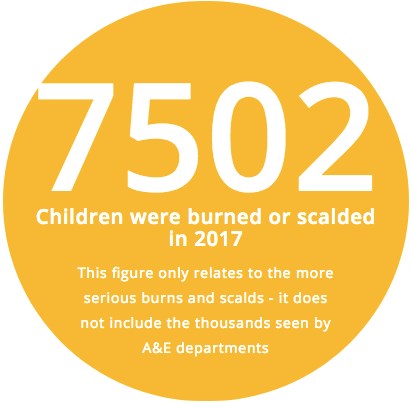 In addition to the income generated from events and the support of various specialist trusts, we are heavily reliant on smaller donations.
Our fundraising family is the absolute lifeblood of the Children's Burns Trust, without them we simply couldn't exist.
Paul Fuller CBE, QFSM, DL, Chairman of Trustees, Chief Fire Officer Bedfordshire Fire & Rescue Service.
The NHS provides good emergency care for burn and scald accidents but the post trauma or follow up care including equipment is significantly under-funded. Our charity is the only national charity dedicated to help NHS staff to restore the child to their pre-injury condition and potential.
Since 2005 we have provided a residential programme that involves the whole family of a burn injured child. This programme invites the whole family to a weekend where they meet other families in the same situation. We need your help to continue this vital work.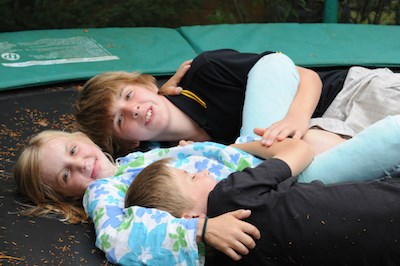 One of our main aims is to raise the awareness of the incidence and causes of burn and scald injury in the UK. A significant proportion of burns and scalds are among children under the age of 5 where the most prevalent cause of injury is from hot liquids, such as tea and coffee spills. Accidents like these are entirely preventable.
"The vast majority of burn injuries are accidents, and whether suffered by adults, children or the elderly, most are entirely avoidable. We need to see greater awareness about prevention and good first aid, both of which are key in reducing the number of accidents.
Mr Ken Dunn BSc FRCS(Lond) FRCS(plast) FRCS(ed), Consultant Burns and Plastic Surgeon.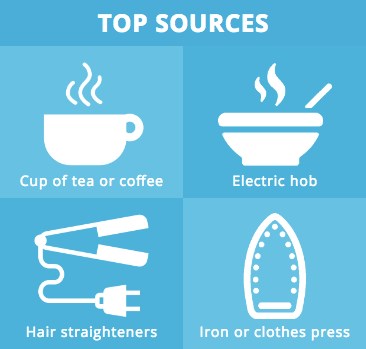 We have already reached over 300,000 families through contacts with healthcare professionals, early years, community groups, schools, nurseries and play schools. With your help we can reach thousands more.