Story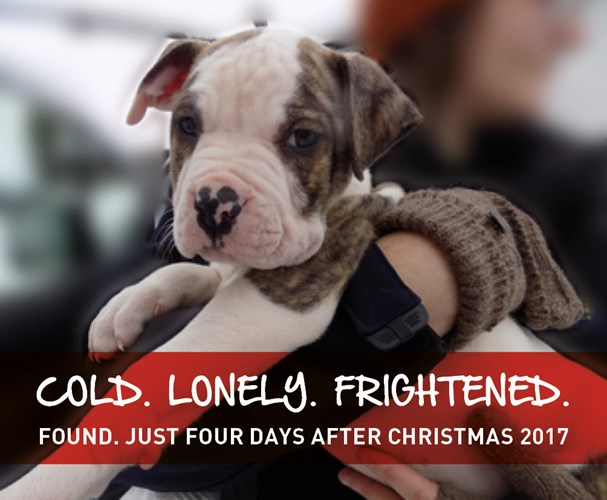 Junior was brought into our rescue centre on 29th December 2017, just 4 days after the Christmas celebrations had come to an end. At just 10 weeks old, he was found on the streets of County Durham - cold, lonely and frightened.
With no trace of his owners and no reports of a missing puppy, its likely that Junior was sadly yet another victim of unwanted Christmas presents an occurrence that we still see far too often at this time of year. Luckily for Junior, StrayAid was right on his doorstep and the local dog warden was able to bring him straight to our Centre here in Coxhoe where our staff gave him love, warmth, safety and a full tummy until we were able to find a lovely new family for him.
Dogs like Junior are relying upon us to keep them safe and warm this winter. As temperatures are set to fall and with surging fuel costs with no possibility of the charitys new energy centre being built in time for this winter, we are in desperate need of an upgrade to the current heating and water system
Your donation will help to keep the animals in our care (and those that will likely arrive on our doorstep over the Christmas period) as cosy and as comfortable as possible as they wait to find loving new homes.
On behalf of all of the animals, staff and volunteers here at StrayAid - THANK YOU!
.