Story
Durham: a city steeped in history. But look beyond the medieval majesty and there's a unique insight into life during the 20th century, captured on film and preserved by the North East Film Archive.
We're asking for your support to raise £5,000 to help preserve and share Durham's film heritage. This collection reveals an extraordinary record of our times, from the changes in industry to the evolving landscape and architecture of the city. Holidays to home life, schooldays to local events. Community occasions such as the miners' galas, popular jazz bands, local crafts and traditions - all captured on film, all building into a compelling visual legacy of the city.
It's very important to us that our films are available to as many people as possible - they were made to be seen, not just to sit on shelves in a vault.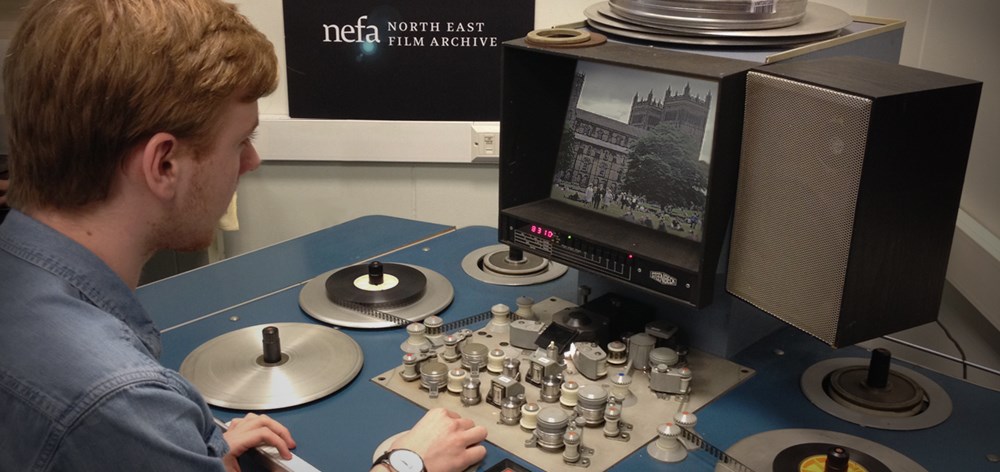 Preserving every foot of film, spool of videotape, or digital file comes at a cost, whether it's repairing individual frames of film, storage of the original cine films and videos in our environmentally controlled vaults, or digitising and encoding the precious images to share with audiences.
You can enjoy over 30 films related to the city on our website free of charge and share your memories of the area on our Facebook page and at our screenings and events - but without regular funding, these amazing film heritage collections are at risk.
With your help we can continue our work to make more and more Durham footage available to all.
Your generosity will ensure that these astonishing films, featuring over a century of life in Durham, can be safeguarded and revealed once again.
Do something special for Durham!
You can also make a one-off or regular direct debit donation to support the overall work of the North East and Yorkshire Film Archives: http://www.yorkshirefilmarchive.com/help-support-yorkshire-film-archive