Story
What is the Giant Wiggle?
The Giant Wiggle is a fundraising walk inspired by everyone's favourite childhood book, The Very Hungry Caterpillar. It's a fun way for children to get active and learn about healthy eating, while helping vulnerable children in the UK. Join thousands of schools, nurseries and families taking part, it's easy!
I'm all wiggled out after today's Giant Wiggle, where we raised a super £75, which is enough to fund an anti-bullying workshop for children in schools. The day was a brilliant success. Homegrown Learners.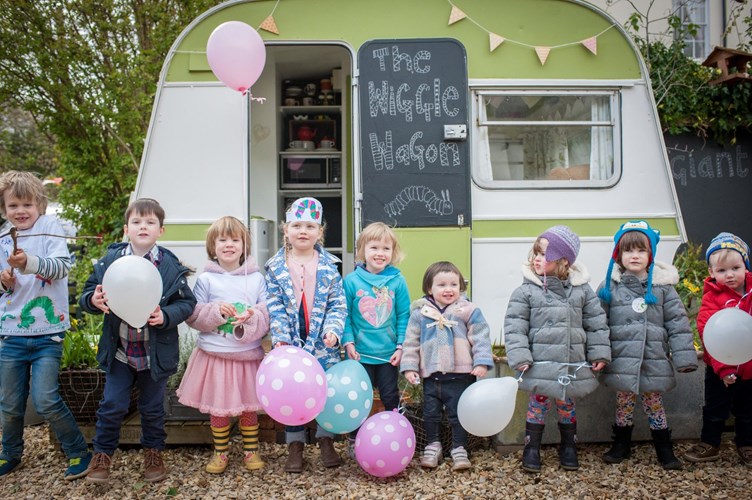 Photo credit: Mouse About Town: http://www.mouseabouttown.co.uk/
Why are we wiggling?
All this wiggling and fundraising helps vulnerable children in the UK to build a better future. Every pound you raise for Action for Children helps children and young people have the best start in life. Like 3-year-old Stephen, who found it difficult to communicate when he was growing up. Stephen and his mum received support from an Action for Children support worker who started taking Stephen to a children's centre where he's getting help with speech and language.
Stephen had sensory issues he didn't like his hands getting messy. But after coming to the centre and watching the other children play, gradually hes started to get involved in messy play. Whats really surprised me is that he likes to do the gardening with me. I get so excited to see him join in with me. For me, its huge progress. Stephen's mum, Jenny