Story
(acc. no. 526)
Adopt a piece of railway history! This brass nameplate was once attached to a British Railways Standard class 6 steam locomotive, no. 72004. 'Clan MacDonald' was one of ten similar loco's (all named after Scottish Clans) built between 1951/52 and which ran mostly in Scotland.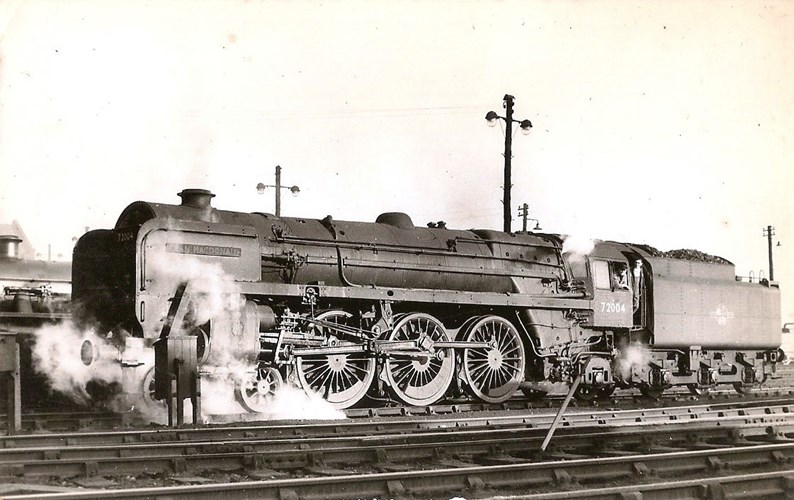 Unsurprisingly known as 'Clans' to railway enthusiasts, amongst whom they were very popular, the class had short lifespans and the last was withdrawn in 1966. 'Clan MacDonald' was based in Glasgow and was only ten years old when withdrawn in December 1962. This nameplate was removed before the loco' was scrapped and was later kindly donated to our Museum by the Clan Donald Society.
The minimum donation to adopt this object is £200. Your adoption will last for two years
After clicking Donate, please enter this amount before continuing. Donations less than this amount will still count towards our fundraising but will be considered a donation rather than an adoption.
Once you have made payment there will be an option to tick a box 'I'm happy to be contacted by Glencoe Folk Museum to hear more about the impact of my donation, its appeals, events and other ways to donate, by email and post'. If you do not click to accept further contact or send us your contact details we will be unable to send you your adopter pack. Please be assured that we will not send you further marketing materials unrelated to your adoption and you can opt out at any time.
If you have not heard from us within two weeks of adopting an object please email redevelopment@glencoemuseum.com
Anonymous adopters should contact redevelopment@glencoemuseum.com to receive their adoption pack as your contact details are not forwarded to us.