Story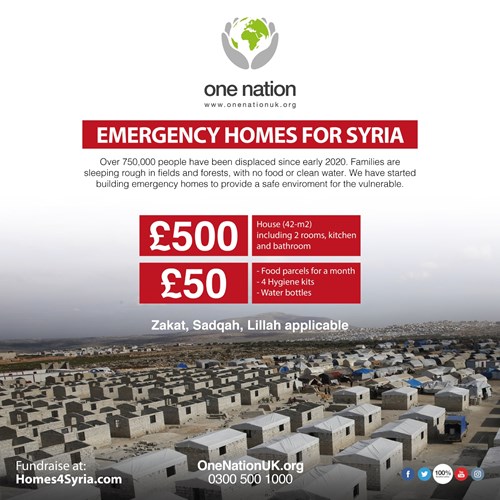 Over 750,000 people have been displaced in early 2020 and are sleeping rough in fields and forests with no food or clean water.
We are now building emergency homes to provide a rapid, safe and secure housing solution. These homes will also have their own kitchen, internal toilets and a washroom.
£500 home (42-m2) including 2 rooms, kitchen and bathroom
£50 - Food parcels for a month including
- 4 Hygiene kits
- Water bottles
Lets raise enough for 300 families
Please donate, set up a fundraising page, share the link with friends and family.
Zakat, Sadqah, Lillah applicable