Story
We are aiming to raise £10,000 to influence change in the Crown Prosecution Service (CPS) with regards to the way innocents are failed in multiple ways by the Criminal Justice System(CJS).
Many believe that you are only charged, and potentially convicted, of a crime if you are proven guilty, sadly however, this isnt the case.
Many innocents are accused or suspected of a crime that they are not guilty of. For example, a false allegation can happen to anyone, regardless of age, sex, gender, race, religion or background. False allegations have a detrimental effect on a persons mental health and wellbeing, and unfortunately, these can lead to wrongful convictions. In addition, you can be implicated in a crime that you may not necessarily have had any true involvement in, for example, joint enterprise. This is where you may be found guilty for someone elses crime, due to the belief you should have had foresight that the crime was going to occur. However, there are cases in which there was no involvement in the crime and instead, merely a case of wrong place, wrong time. There are some who are convicted, despite no knowledge that the crime would or could happen. Many defendants may also be deprived of crucial evidence that could prove innocence, due to disclosure failures within the CJS. Furthermore, the Court of Appeal and Legal Aid are littered with issues that need to be addressed to help correct previous mistakes. Many other issues will be further discussed at the conference to provide a broad understanding of the different forms of miscarriages of justice that can occur.
Our aim is to hold a series of conferences around England and Wales, to educate the public and raise awareness that Wrongful Convictions do happen. Many individual organisations, law firms, barrister chambers, politicians and victims are fighting for innocent lives which were unfairly treated by the CJS. These conferences will aim to bring everyone together to create one voice to achieve justice for all. After the conferences, everyone who is brought together will help nominate and elect a board of representatives that will propose the required changes to the CPS, Police and Justice Committee.
These conferences will open a communication channel between victims and their families, professionals and those who have the ability to change or influence the law.
We will bring this to the attention of the CPS, police and Justice Committee, but to ensure that we are truly listened to, we will have a collection of voices that are loud enough to make change.
The public are being more and more exposed to the failings of the CJS, which means that we have the opportunity to unite and work together and use this momentum to bring around the necessary change.
Both the victims of crime and the victims of wrongful convictions and false allegations are struggling due to the failings of the CJS and this needs to change.
Every single person is important and there is strength in numbers. Although there are many organisations which may be fighting different causes, we are all fighting for justice. By coming together we can create a hope that may seem faded. This will show we will not give up on those who are innocent, and there is a way of making sure these failings do not continue to let down those who deserve better.
This is a nationwide call for everyone to band together, make a difference on all fronts and correct mistakes that should never have happened. This needs to happen urgently and for the sake of the public, otherwise one day, it could be you that needs these changes. And so the funding we receive here, will go to creating a better, fairer criminal justice system.
WHO ARE WE
Liam Allan
(Photo credit: Anders Palm Olesen)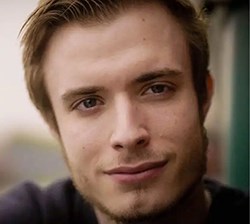 Liam is a student, falsely accused of rape and exonerated after it was revealed during the court case the police had failed to disclose vital evidence proving innocence. This case received a lot of media attention that acted as a catalyst for reviews of many other rape cases, and highlighted the failings of the CJS in relation to disclosure. He is a student that has recently graduated with a degree in Criminology and Criminal Psychology, and is now about to begin his Masters in Psychology. Liam has a personal involvement in miscarriages of justice, as well as his studies developing a keen interest in the topic, therefore wishes to assist in implementing much needed changes within the CJS.
Annie Brodie Akers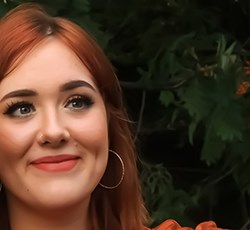 Annie is the Elected President of the Miscarriage of Justice Awareness Society in Sheffield for the 2018/19 academic year. She is also actively working on a wrongful conviction case at the University of Sheffield. She is passionate about working to achieve the best for her clients and raise awareness for those who have been the victim of the failings of the CJS.
She believes that the CJS need to be better equipped to support any victim, whether that is the victim of a wrongful conviction or false allegation or a victim of a crime. She knows that there needs to be a change and an open network of communication as being a victim can be incredibly isolating, especially if you have been convicted of a crime which you didnt ever commit. She has seen the CJS work from both a personal and professional capacity and wants to work to positively change this.
Claire McGourlay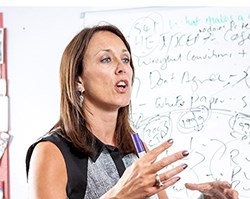 Claire is a Professor of Law at the University of Manchester School of Law. Claire runs the Miscarriages of Justice Review Centre and has been involved with miscarriage of justice work since 1991. Claire teaches criminal evidence, criminal law and miscarriages of justice . Claire believes that the CJS should work effectively and fairly for all that find themselves thrown into it and all those that work in the system.
She believes that there is a failure by the CJS and police to acknowledge, apologise and address mistakes quickly that have resulted in miscarriages of justice.
Register interest in attending a conference
MANCHESTER
https://www.eventbrite.co.uk/e/innovation-of-justice-manchester-tickets-48516439978
CARDIFF
https://www.eventbrite.co.uk/e/innovation-of-justice-cardiff-tickets-48516506176
SHEFFIELD
https://www.eventbrite.co.uk/e/innovation-of-justice-sheffield-tickets-48516526236
LONDON
https://www.eventbrite.co.uk/e/innovation-of-justice-london-tickets-48516808079
Contact the team
innovationofjustice@protonmail.com