Story
Jarrow Hall is embarking on a mission to develop its period farm into an animal sanctuary. They are fundraising now to deliver essential improvements to the housing and environment of their animal residents, and to support costs for healthcare, wellbeing and food.
Your support will enable Jarrow Hall to provide a safe haven for more individuals in the future and help give all of the animals lives which are as natural and as enriching as possible.
Already taking on rescues, the venue has recently welcomed Tilda, a rare breed British primitive goat. Orphaned by the extreme cold when the Beast from the East swept across the land earlier this year, Tilda was found struggling for life underneath the body of her mother who was killed by the storm when it hit the borders. Bottle-fed and nurtured back to health for several months following her harrowing experience, she was not suitable for being released back into the wild and is now living out her days in the care of the dedicated Jarrow Hall team.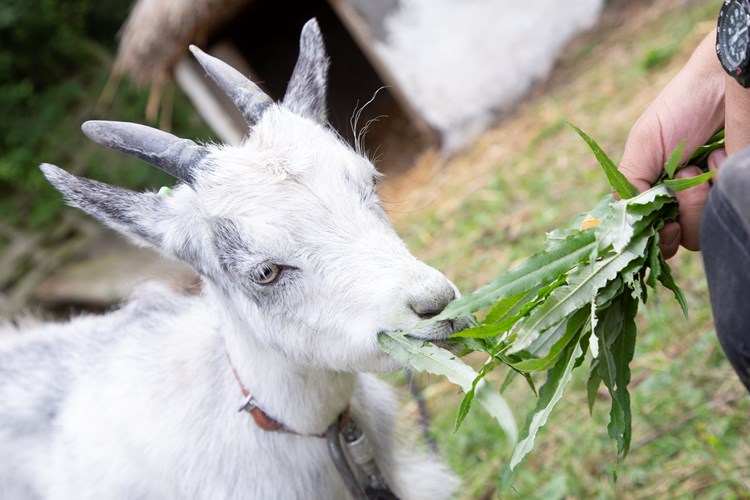 Alongside Tilda, the animal community at Jarrow Hall features 22 sheep - including two recently-rescued lambs called Charlie and Eric - four Dexter bullocks, two Berkshire pigs, two Iron Age pigs called Ruarie and Hilda and two Hungarian Mangalitsa Long Haired pigs called Gwen and Ruby. It also has two Saanen Goats, two Muscovy ducks and a moody barn owl called Huff.
As the site is already a non-working farm, the animals have no demands placed upon them. They are not slaughtered or used for milk, eggs and other products, and are free instead to live out their lives. The expansion of this working practice gives priority to the interests of the individual animals, a move which embraces the mission of charity operators Groundwork South Tyneside and Newcastle to change places and change lives, and still enables the venue to tell the story of how the Anglo-Saxons lived and worked with animals.
Leigh Venus, Operations Manager (Culture and Heritage), responsible for the direction and development of Jarrow Hall said:
An animal sanctuary is a natural next step in our evolution, a fundamental change born of the mission of Groundwork to create better places and to positively impact all lives where we operate, which for us includes the lives of the animals who rely on us for their care and wellbeing. Its the start of what will be a long journey, but one that is very worthwhile for our site and, of course, the animals themselves.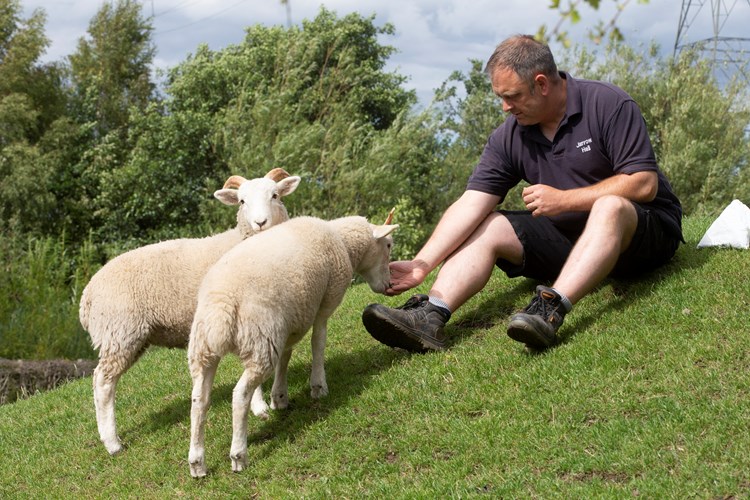 Alex Burnett, Programme Lead at Jarrow Hall responsible for the farm and education, was brought up on a small farm. He said:
We have extensive grounds and a small team with limited resources so we have to be very considerate of individual needs when reviewing which animals we can take in, but for everyone here it's a labour of love, and were all pulling for each other to make sure the animals get everything they need. As we work towards becoming an accredited sanctuary, we can provide a lifelong home for animals.
Looking to take its place alongside other animal sanctuaries across the world, Jarrow Hall has received expressions of goodwill from people committed to animal well-being.
Dr Shirley Goodyer, an ecologist and expert on the primitive goat and a leading member of the British Feral Goat Research Group, said:
I'm delighted by Jarrow Hall's decision to become an animal sanctuary; Having lost her mother soon after birth, Tilda had to be bottle-fed and handled from a very young age so would be able to have a well-adjusted, happy life at Jarrow Hall.
Kim Stallwood, an animal rights advocate, theorist, author and consultant, said:
It is wonderful news whenever I hear of the creation of a new animal sanctuary that can provide a happy long-term haven for animals, offering them a life free from exploitation and cruelty. As Jarrow Hall and Groundwork begin to put the interests of animals first and start the transition towards an animal sanctuary, I wish them all the best on their journey.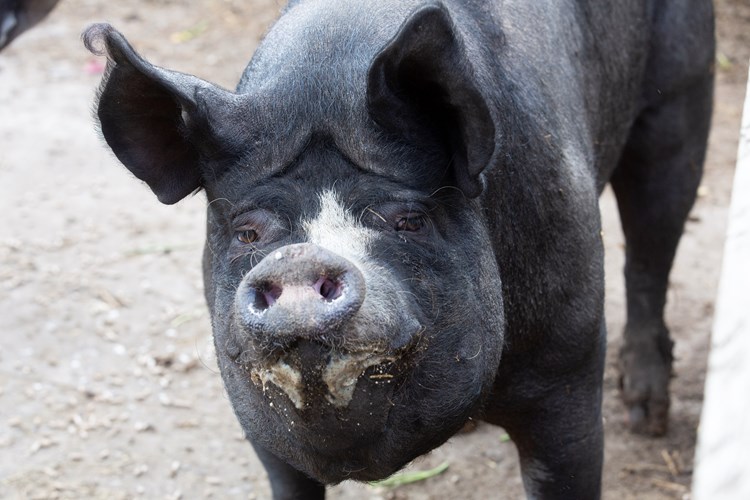 For more details on how your donation will be used, or other ways you can support and get involved with Jarrow Hall, call the team on 0191 424 1585, email jarrowhall@groundwork.org.uk or visit the website.