Story
What is Joy Village?
Rob and Lydia Joy, originally from Bedfordshire in the UK, knew they had to move their young family and give up their home and luxuries after a visit to Malawi in 2016. What they saw and experienced broke their hearts and they knew they could make a huge difference. Desperately poor widows, lonely rejected orphans and a younger generation practically giving up on hope. The house and land they are currently renting has become affectionately known as Joy Village, helping the poorest and most vulnerable in the local community help themselves. Lets help them get a good second-hand off road vehicle so they can reach remote villages and more people who desperately need help.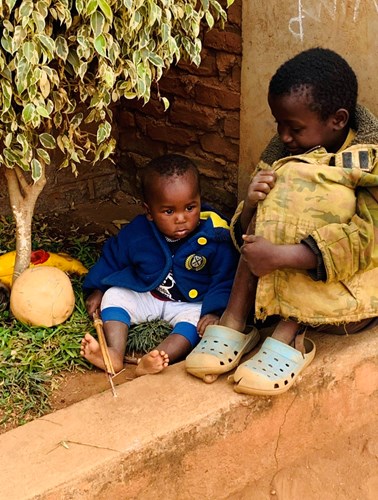 The opportunity to buy a house and 7 acres of land in prime location amongst extremely poor people is too good to miss. We are renting now and farming and supporting locals but once the land is secured we can do so much more. Widows homes, orphan support programs, business kick starts, mentoring and empowering young people and health care and education is vital to rebuilding here. We have given ourselves but we need others to give finances and time. Help us build something here to transform this region and beyond....
One of our workers 4 year old had an accident catching her foot in the spikes of the pushbike she was a passenger on. They had no money and so for 3 days its been getting infected. I found out this morning so I went to their village on the back of a motorbike and gave them some first aid kit and money to go straight to hospital. Without this support they simply could not do anything and I think she would have lost the foot. I looked inside the wound and it was very infected already. They are extremely poor and its broken my heart seeing the conditions they are living in everyday. We really need a vehicle so we can get to these villages more easily and we want to stock up on first aid kit, shoes etc (she wasnt wearing shoes) and practically help these precious people. If you can help us please do. Come visit us here and help, organise a fundraising event, anything at all. Please do!