Story
They did it!!!
Fundraising activities have taken place throughout the last year and have included raffles with prizes donated by the Radiography team, events such as a charity car wash, music night and BBQ.
The Radiography Department and WUTH Charity would like to thank an extensive list of supporters who helped make this fundraising so successful, including many friends, family members and local businesses. Every member of the Radiology team donated extremely generous gifts to raffle for the Trust along with organising BBQs, music events, charity car wash.
A special thanks goes to their mechanic Vinnie O'Callaghan, who ensured the car was safe for their travels and to Sheila's Wheels for providing the insurance for the trip.
For all enquiries about how to get involved with WUTH Charity, please contact the Charity Team - wuth.charity@nhs.net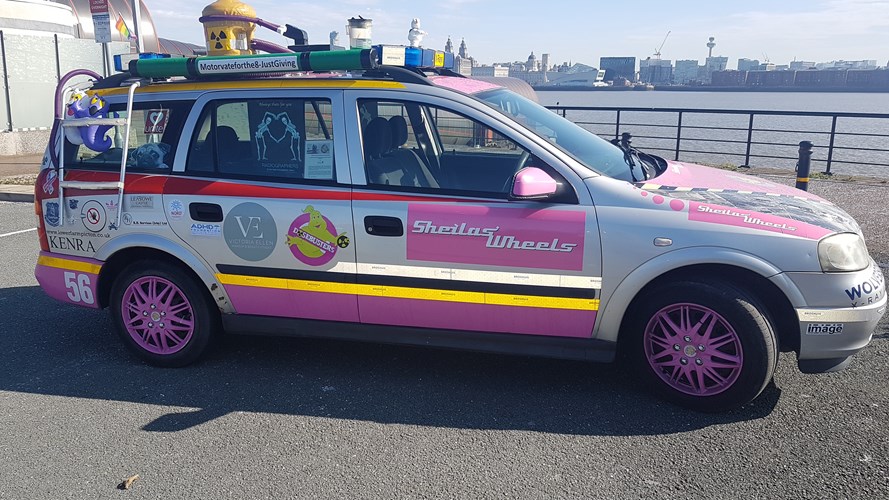 Background
We are a team of 4 Radiographers from Wirral University Teaching Hospital. In September 2019 we will be completing the Motoscape Rally. What does this involve? We'll be driving for 5 days leaving Arrowe Park hospital on day one, travelling across Europe to Venice all in support of our hospital charity - WUTH Charity.
We have an ambitious target to raise £15,000 in the year leading up to the final event.With the Charity 8 funds in mind ( including Cancer, Children, Critical Care, Respiratory, Breast Care, Heart and Stroke and rehab and our Patient Wish fund), we will be raising funds to benefit patients across both Arrowe Park and Clatterbridge hospitals. We already have some great supporters in our colleagues in our department but we need your help! So lets 'motorvate for the 8!'
We will be updating our progress on our here and also the WUTH Charity social media #motorvateforthe8
Big thanks in advance from Cara, Jenny, Grace and Emma