Story
More than 30 years ago, the late Alexandra Bastedo established the animal sanctuary, giving refuge to unwanted, unloved and homeless animals.
We continue today in the spirit in which Alexandra founded the sanctuary and today need your support in raising funds to build a new cattery. Many of our cats find loving new homes within weeks but some have been with us for many months, and a few, like George in the picture live with us permanently.
Having a warm, dry secure home is everyones aim, and we want to ensure that the cats we look after, for however long, have a home.
For many years we relied on donated buildings, or part of building, which is why the current cattery is now showing its age.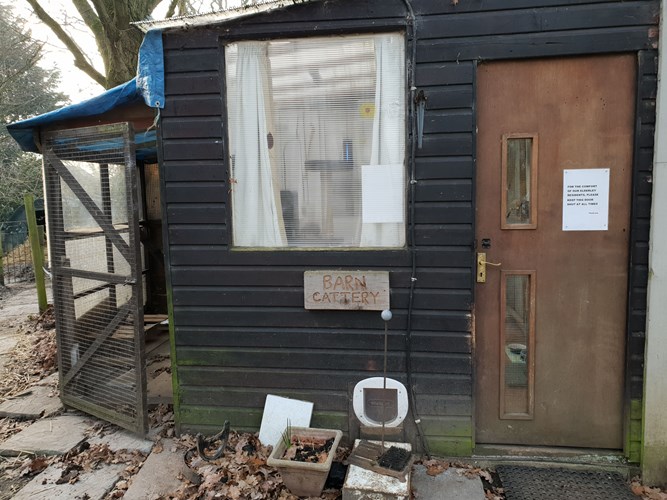 So the time has come to give our cats a new home.
We intend to purchase a large log cabin, with some bespoke build requirements to accommodate our cats. This will be fully insulated, efficiently heated and will provide secure gardens for the cats to enjoy the outdoors.
The budget is £20,000 and this is where you support for the project is critical. The Sanctuary today has no secure central funding and we rely entirely on the kind donation and generosity of our supporters, sponsors & champions.
Every donation to the Orchard Barn Cattery will be spent on the project, to provide a lovely new home or temporary accommodation to the cats in our care for however long.
Thank you.