Story
Some weeks into our fundraising we are so encouraged by the generosity of spirit and the financial support already given to the Orford Organ Project. Soon, we are hopeful that, the perfect acoustics of Orford Church will echo to the brilliant sounds of a new pipe organ. St Bartholomew's church has been gifted a retired concert hall organ which will replace the 100-year-old organ installed as a 'temporary' measure in the 19th century. The pedigree of organ donated, would be completely out of reach for a small coastal village church, but with the full support of the Bishop of the Diocese of St Edmundsbury and the Church Buildings Council, we are fundraising for the £120,000 required to restore and install the Peter Collins organ in Orford church. With your help, we hope to have the organ installed and ready for dedication by the Bishop, at Easter next year.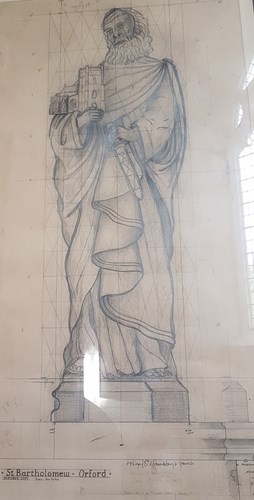 St Bartholomew's Church has stood at the heart of the Orford community since the stones of the now ruined chancel were first laid in the 12th century. Its role as a place for weekly worship, baptisms, weddings and funerals, as well as concerts, drama and dance performances, lectures, church bazaars and country markets has created an invaluable hub of human interconnection for villagers and visitors alike.
The benefits of the new organ to the church and community will be the facilitation of more beautiful music, and new educational opportunities for amateur and professional musicians of all ages. Throughout the ages, congregations have added to and renewed their places of worship. The Orford Organ Project is part of our vision for maintaining a more sustainable church in the 21st century, one in which more joy will be created for generations to come.