Story
Palestine Marathon 2019
Join and support #TeamOrange as they take on the Palestine Marathon and run through the hills of Bethlehem for the people of Palestine.
About the Cause
There are approximately 820,000 registered refugees living in the West Bank. 250,000 live in 19 refugee camps in West Bank and East Jerusalem facing serious protection issues due to violent Israeli military operations that take place within the camps. At present, Palestinian refugees are the extremely vulnerable to unemployment, poverty and food insecurity.
In Palestine, 1.6 million people are moderately to severely food insecure. Food poverty across Palestine is higher among female-headed households and refugee households, particularly those within the refugee camps. Food insecurity in Palestine is predominantly caused by the economic situation. The cost of food is so high that already impoverished families have to spend half of their incomes on food. This means sacrificing their other urgent needs just to eat.
Penny Appeal stays up to date with reports coming directly from Humanitarian organisations on the ground. We have tailored our responses to address a variety of needs, focusing on the poverty and food insecurity that Palestinians constantly face. During our visit to Palestine our fundraisers will visit refugee camps , and distribute food parcels to poor and needy families, using the money theyve raised.
Click the donate button to contribute, or click start fundraising to set up your fundraising page today. Visit our Palestine Marathon page to join the team to register for the race.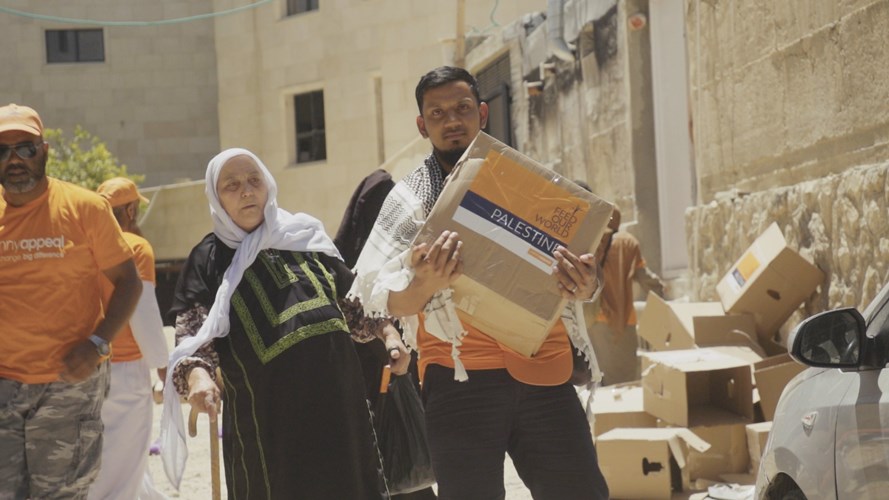 Click here to the Run the Palestine Marathon with Penny Appeal