Story
HISTORY
Synolda was the first of three 15 inch gauge Class 30. locomotives built by the famous model company Bassett-Lowke Ltd to a design by model engineer Henry Greenly. It is the identical sister of the second Class 30. Sans Pareil which ran on the Ravenglass & Eskdale Railway from 1915 until its scrapping in 1927.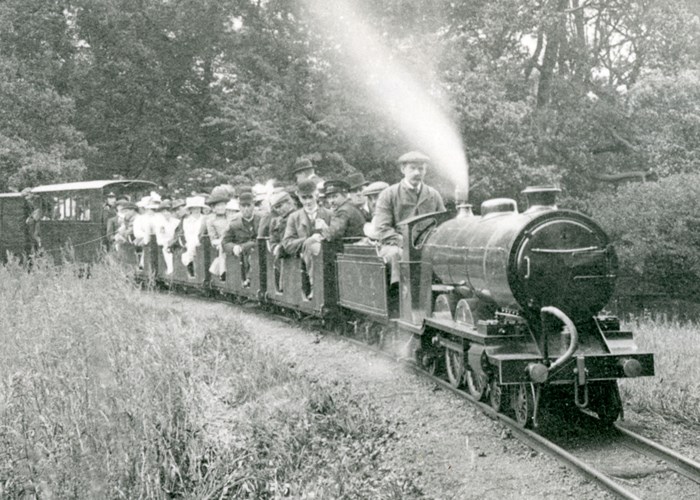 (When new on the Sand Hutton Miniature Railway, York c1914)
Synolda was built in 1912 for the private estate of Sir Robert Walker at Sand Hutton, York, and named after Sir Robert's wife. A powerful and swift loco, Synolda could haul loads of over 8 tons and on-test was timed at 30mph! When the Sand Hutton railway was rebuilt to a larger gauge in the early 1920s, Synolda was sold and ran at a public miniature railway in Southend. In 1942 the loco moved again to Belle Vue Zoo, Manchester, where it was renamed Prince Charles and for a time in the 1960s carried Wild West fittings.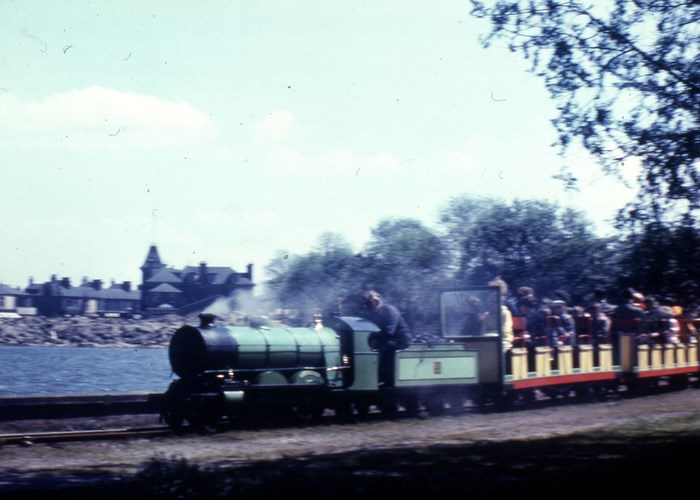 (As Prince Charles at Belle Vue Zoo, Manchester, early 1960s)
MOVE TO RAVENGLASS - RESTORATION
The Zoo closed in the late 1970s, by which time Synolda/Prince Charles was stored out of use. In 1978 the owners donated the loco to the new Ravenglass Railway Museum in West Cumbria where it was repainted in the same Narrow Gauge Railways Ltd. blue livery which its sister engine, Sans Pareil, had carried during its life at Ravenglass. Through Synolda the Museum has been able to provide a working reminder of the R&ER of the early twentieth century and for 40 years has been in demand for special historical trains and even TV appearances. The little blue engine has been an extremely popular exhibit; when on display in the Museum it has been made safe for children to climb on the footplate and grasp the controls of a real steam locomotive!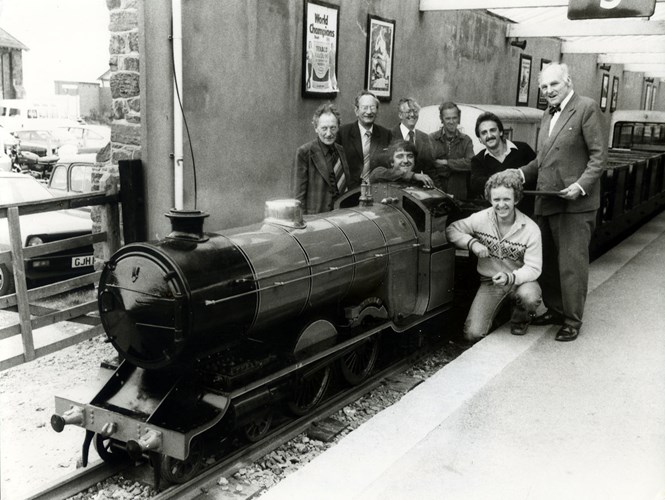 (BNFL Apprentices celebrate returning Synolda to steam, 1980)
Apprentices from British Nuclear Fuels Ltd. restored Synolda to working order in 1980, and since then the loco has steamed at Ravenglass for special events and education groups and acted as an ambassador visiting 15 inch gauge railways across the country.
THE FUTURE - OVERHAUL PROJECT
Bassett-Lowke locomotives like Synolda were lightly-built scale models. Today 107 year-old Synolda is frail and requires careful conservation and restoration work to preserve its original parts and to keep the locomotive safely operating. Rather than permanently retire the engine to static display in the Museum we aim to keep Synolda in working order to enable it to be steamed for demonstration and educational use as well as continuing to act as an ambassador to other miniature railways.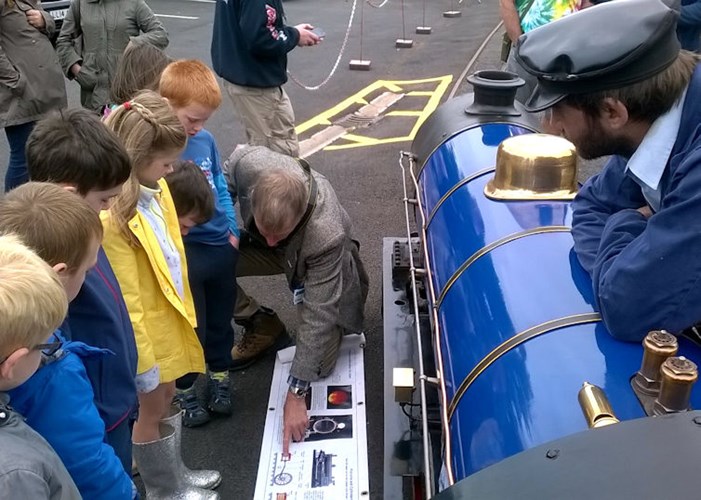 (Peter's Railway author Christopher Vine using Synolda as a 'How does a steam engine work?' teaching aid, 2017)
THE PLAN
Synolda will be overhauled in Ravenglass by the R&ER Engineering Workshop, John Fowler & Co (Leeds) Ltd. and the Museum's Restoration Volunteers.
A programme of work will be enacted in stages over the winter closed season of the next three years to allow Synolda to remain available for display and limited operation until the overhaul is complete. The key themes for each year of the overhaul, as well as attention to cab fittings and other mechanical parts, will be as follows:
YEAR ONE - Boiler and steam passages
YEAR TWO - Wheels, bogies, valve gear
YEAR THREE -Tender, air system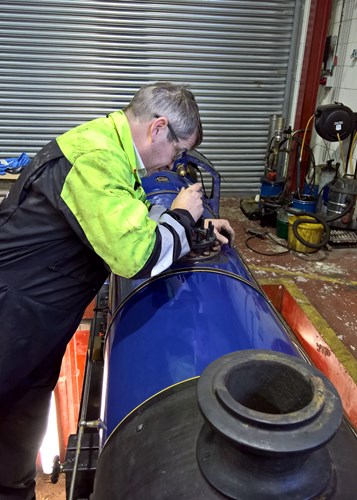 (Boiler inspection by British Engineering Services, 2017)
As a Museum artefact, any restoration work will be in conducted in accordance with the Guidelines for the Care of Larger and Working Historic Objects issued by the Association of British Transport and Engineering Museums.
The overhaul will be sympathetic to the loco's historic working life, protecting original components as well as modifications made during its operation at Belle Vue Zoo. If it is necessary to replace any original parts they will be conserved and stored in the Museum archive.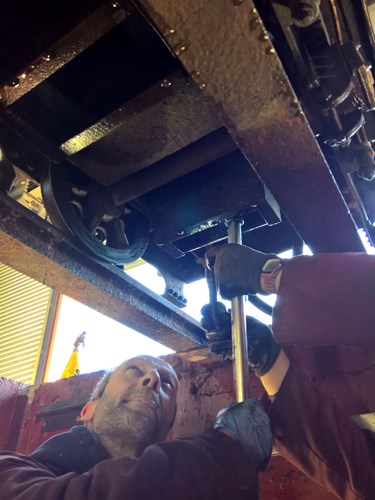 (Open wide... R&ER Engineers inspect Synolda's firebox, 2017)
40 years on from its initial restoration, we hope to ensure Synolda is fit to operate for the next 40 years and beyond!
We thank you in advance for your generosity in keeping our little blue locomotive steaming. If there is a surplus of funds donated (wouldn't that be nice!) they will be allocated to our Heritage in Action fund to conserve and restore other items in our historic locomotive and rolling stock collection.