Story
Timmy the Chihuahua was rescued by the RSPCA from a home in Surrey where there were 37 Chihuahuas and Chihuahua-crosses living under one roof.
Timmy was tiny when he arrived at RSPCA Millbrook Animal Centre but already he was showing signs that he couldn't walk properly like the rest of his rescued siblings.
Born with a genetic malformation in his back legs known as Luxated Patella, he is now due to have an operation. Luxated Patella, or floating kneecaps, means his knees dislocate, leading to lameness and pain. Timmy's operation will help towards alleviating future chronic pain.
Liz Wood, deputy manager at RSPCA Millbrook, who is fostering Timmy, said:
Sadly, Timmy's condition is quite severe. Chihuahuas are one of the most common breeds diagnosed with the condition but Timmy has it particularly bad. It means he has to walk with one leg at a time and looks a little bow-legged when he moves. He still manages to bound around though, but in the long-run it could worsen and cause him more pain.
Timmy has been learning how to swim in order to build up his muscles as part of the therapy before he undertakes his surgery. In August he will have one knee operation, then he will have 6 weeks to recuperate from that surgery before he has his second knee operation.
The RSPCA is appealing to kind supporters to help fund Timmy's vital operation and after-care.
Our target for this appeal is to raise £2,000 based on the cost of the operations and post operative care for Timmy. If we don't meet our target, your donation will be used towards the care of Timmy at RSPCA Millbrook Animal Centre. If we manage to exceed our target, your donation will be used to help other animals in need at RSPCA Millbrook Animal Centre.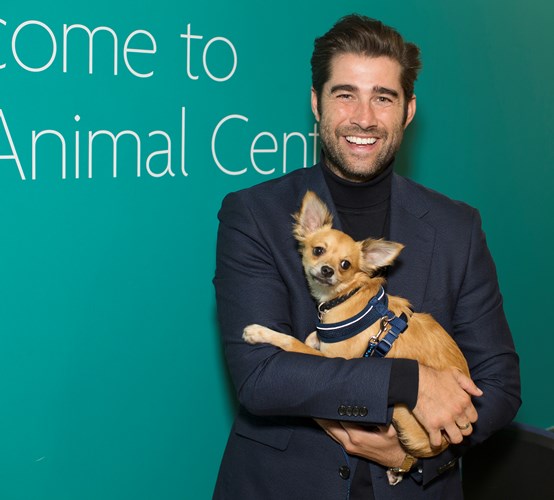 Whilst he's been gaining strength for his operation, Timmy has been making some celeb pals... TV presenter Matt Johnson who visited him at RSPCA Millbrook Animal Centre in Surrey in August. Pictured with the adorable pup, Matt Johnson also posted about Timmys story on his Instagram and Twitter accounts and asked followers to kindly support Timmy in any way they can.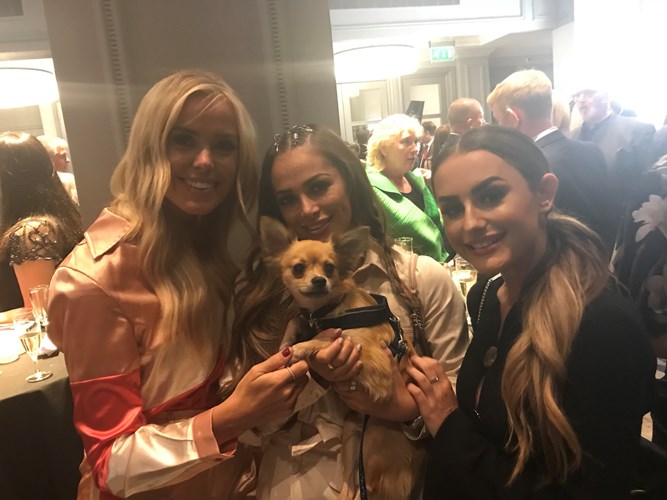 The tiny Chihuahua has also been making friends with TOWIEs Pete Wicks, Chloe Meadows and Courtney Green at an awards evening to celebrate amazing animals and the people who help them.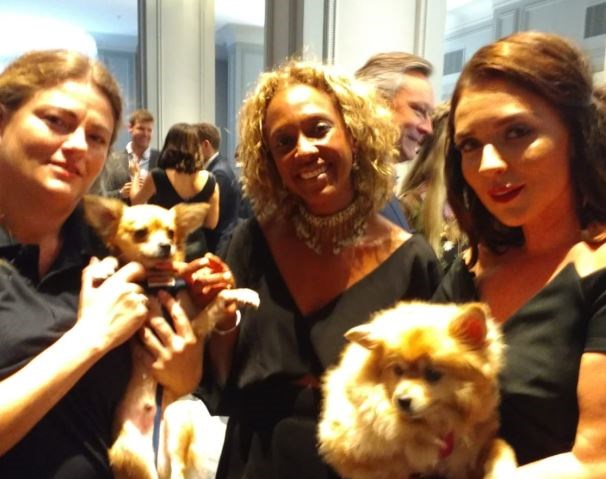 Springwatch presenter Gillian Burke also fell in love with Timmy, as well as Great British Bake Off winner Candice Brown, dog trainer and TV presenter Victoria Stilwell and actress and former Love Island winner Amber Davies.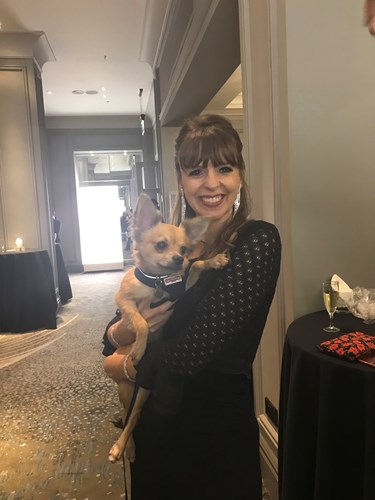 Follow Timmy's story on Facebook. Follow the Hashtag: #Timmysappeal
Visit Millbrook Animal Centre's Facebook page: https://www.facebook.com/MillbrookRSPCA/