Story
In order to set up our new Stave House in the Sahara centre, we will need to build two more music rooms, add two new teachers to the team and get a whole new set of Stave House teaching materials, as well as school materials and instruments.
How far does your money go?
£50 - 1 set of classroom instruments (untuned percussion, chime bars...)
£300 - 1 second hand electronic keyboard for the whole class
£500 - 1 RTN flight London-Tindouf for our project managers
£1000 - Carpets, mattresses, shelves and tables for the classroom
£1500 - 1 set of Stave House teaching materials for the whole class
£3000 - Refurbishment of the new classroom
------
Who are we?
Stave House in the Sahara is a small independent project working with Saharawi primary schools & local teachers to implement early childhood music education through English in the Saharawi refugee camps (Tindouf, SW Algeria).
These camps, largely forgotten by the international community, have survived for over 40 years in one of the harshest parts of the Sahara desert. This has put a strain on traditional cultural transmission channels. The innovative and fun Stave House teaching methods and materials used draw on storytelling and aim to strengthen the rich oral traditions underpinning Saharawi culture.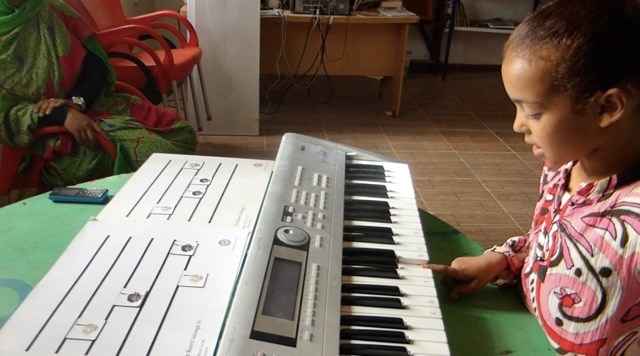 The project is run by Saharawi Teachers Fatimetu Melainin and Tekwen Mohamed at the local Saharawi primary school of Lal Andala (Boujdour camp), and managed by Ethnomusicologist & Teacher Violeta Ruano, Sandblast Founder and Director Danielle Smith and Stave House UK Founder and Director Ruth Travers, in collaboration with the Saharawi Ministry of Education. Since our pilot phase in the spring of 2016, the project has successfully trained local teachers and provided music lessons for over 80 children. In April 2018 we had our first ever graduation ceremony, in which 25 students received their well-earned Stave House Music Level 1 diplomas, supported by the London College of Music.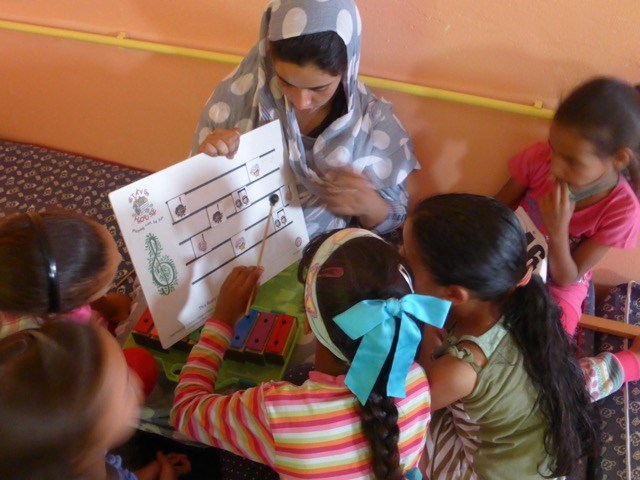 Throughout the years, the project has worked as a collaborative effort, getting most of its funds from online and offline crowdfunding campaigns and supportive organisations such as Oxfam Solidarité and the Swiss Association of Friends of the Saharawi People (Basel, Switzerland). It also relies of volunteer teachers who spend anything between 1 week and 6 months in the camps teaching either music or English (or both!).