Story
This iconic view from the M4 is a symbol of our presence in the heart of a community that has had a Christian presence since at least the 12th Century. The pointing of the walls of the tower, the roof of the church and the crumbling masonry around the turrets needs urgent attention. But our over-riding concern is to get heating back into the church as soon as we can, to stop the dampness and the cold causing even more damage to the fabric of this important building.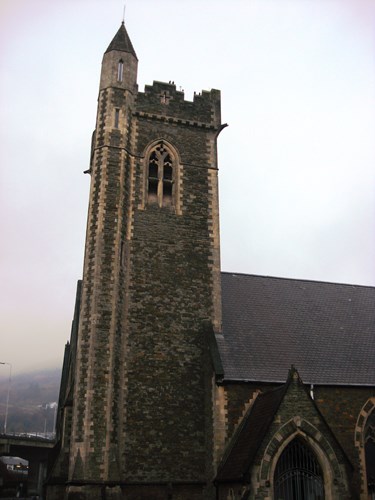 Visitors come from far and near to see the grave of the legendary 'Dic Penderyn, ' seen as a working class hero for his now widely-regarded unjust execution for a crime he probably didn't commit. Bell ringers visit from a great distance to have the chance to ring our magnificent peal, and our graveyards are still the site of the burial of much cherished loved ones, whose families place flowers and stand to remember those they love. The stained glass windows are amazing examples of the artistry of the designer and the creator of the pieces, and the Italian marble reredos and pulpit reveal to us the background of the Victorian building that replaced the church of the Middle Ages which was undermined by water from the flooding of the River Afan.
We need to preserve the building and the site for everyone, whatever their needs. The £350,000 we must raise will make a huge difference to the future of the entire place.