Story
Christmas is coming. For most of us, that means warm houses, piles of presents and too many mince pies. But for the poorest children in Britain, Christmas is not a time of joy but of exclusion, anxiety and dread.
This summer we reported on the plight of children living on London's crime-ridden Broadwater Farm estate. They told us how they spent their school holidays cooped up inside because it was too dangerous to play outside. Without the free school meals provided during term time, many of them also went hungry. Your response to this tragic story was so generous you donated £350,000 in just a couple of weeks that we have decided to extend the scheme to other deprived parts of Britain for our Sunday Times Christmas Charity Appeal. This summer, your generosity gave children who had never had a holiday the chance to go camping, to ride bikes, to go to the zoo and so much more. Most important, it meant their school could stay open, providing food and a safe place to play throughout the holidays .
Our campaign aims to help families in some of the poorest communities in Britain at the time they need it the most. With the money raised, we can provide support throughout the holidays, not only by keeping the schools these children rely on open, but also by funding day trips and expeditions that boost learning. It is, after all, difficult to write a descriptive passage about a wood or a beach if you have never actually been to one.
Blackpool
We launched the appeal in Blackpool, one of the most deprived areas in Britain, where Sharon Hendry met the teachers and parents struggling to give their children a brighter future. We reported on the families your donations will help and the schools not just teaching the three Rs, but also feeding the children and providing essential support for struggling families. Learning is about 10% of what we do here, explains one head teacher. As one mother told me: Without the school, there is no Christmas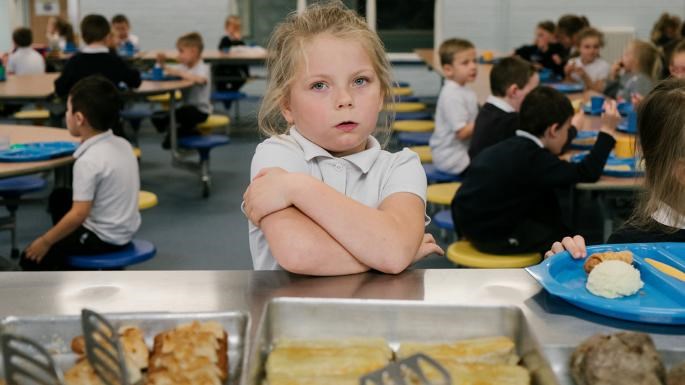 Worthing
"The school helps in so many ways. Its like a family to us." Sian Griffiths visited the Laurels Primary School , West Sussex, where a third of pupils qualify for the pupil premium, a payment to schools to help children from poorer households, and more than a quarter receive free school meals. She hears how the school provides a lifeline to local families, helping them through the hardest of times, and how your money would be used to keep the school open over the holidays. We have children who do not go away all summer. Going to the local Tesco is the highlight of their holiday, head teacher Charlotte Bull explained.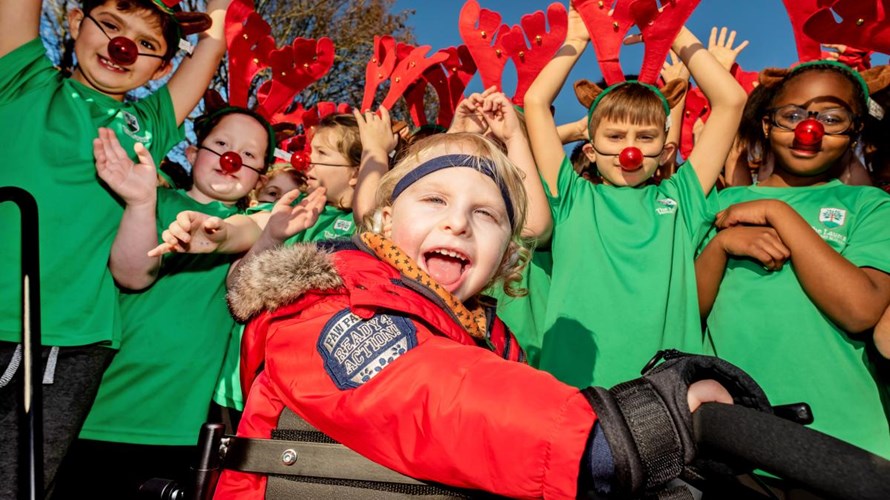 Stoke
Glebe Academy in Fenton, is one of the six towns that make up Stoke-on-Trent, which is in the top 4% of the most deprived regions in England. One in five children at the academy has special educational needs, 42% are eligible for the pupil premium and a third get free school meals. Sian Griffiths travelled to Stoke to meet the families here your donations will help and community members like Carol Shanahan who who run holiday clubs for local children. You would not let your kids play in most parks in this city. County lines are a huge problem."
Your money can change lives
Your generosity will allow us to spread some Christmas cheer. Below are just some of the ways your money will help. And if your company or organisation could offer a holiday experience or activity, please get in touch at thestmagazine@sunday-times.co.uk.
£10 will buy ingredients for a home-cooked meal for a family of six
£20 will buy a Christmas present for a child who otherwise won't get one
£25 will cover the cost of energy for cooking and heating over the holidays
£30 would pay for electricity to provide lighting, washing and drying of clothes and bedding during the holidays
£50 will provide a family with a Christmas food hamper
£200 will take a group of 30 children walking in the countryside
£250 will fund a street play party
£300 will fund a holiday outing to an art gallery or a museum
£800 will pay for a group of children to go camping next summer
£2,000 will refurbish and restock a primary school library
£2,500 will pay support workers to keep a school open over Christmas
£5,000 will pay the deposit on a minibus so that schools can take children on trips themselves