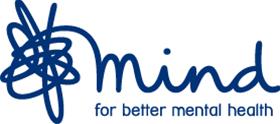 Mind
We're Mind, the mental health charity. We believe no one should have to face a mental health problem alone. We're here for you. Today. Now. Whether you're stressed, depressed or in crisis. We'll listen, give support and advice, and fight your corner.
Charity Registration No. 219830
Find out more about charity fundraising
Total raised

£4,480.00 + £910.00 Gift Aid

Online donations

£4,480.00
* Charities pay a small fee for our service. Find out how much it is and what we do for it.