Here's the Weekend Schedule!! Get Involved!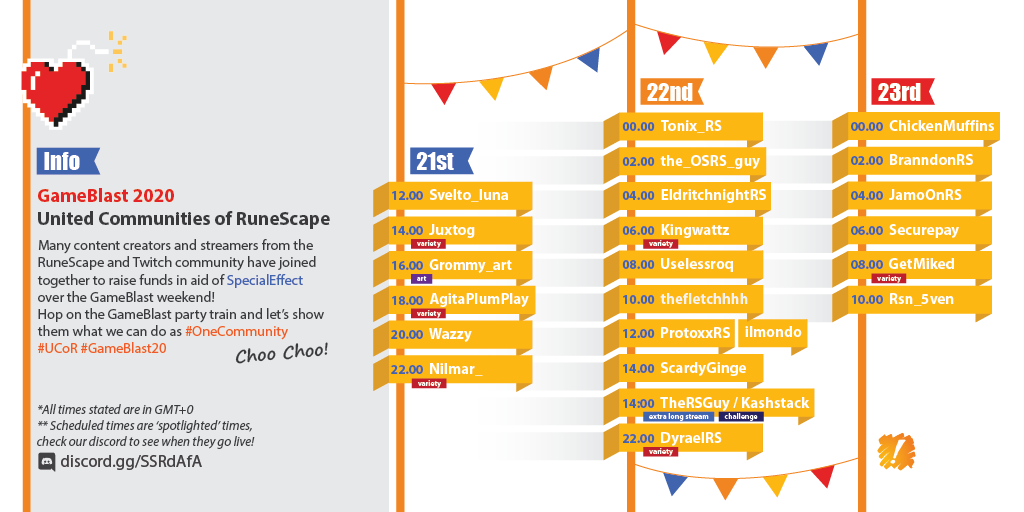 Last year, the awesome people of Gielenor, along with our Content Creator friends, raised a huge amount of money for SpecialEffect through the GameBlast weekend.
This year we would love you to join us and help us raise money again, for this awesome cause! Please share the page, share the message. Lets raise funds and raise awareness, and lets raise a few smiles too!
24th January 2020
4 weeks to go folks, 4 weeks! Have you been to the resource pages and grabbed some cool stuff? Click HERE to pop on over
You can find out about the amazing work SpecialEffect do by visiting their website GameBlast & SpecialEffect
Lets play together!