Story
ABOUT THE CAMPAIGN
The aim of the Yorkshire Three Peak Challenge is firstly to help bereaved families build confidence following a death of a son or daughter and secondly to fundraise for others on low income to attend our ACTIVE GRIEF WEEKENDS. The event is open to any bereaved parent, sIbling (over 16) or grandparent. It is free to join (accommodation provided) but you are required to fundraise in aid of The Good Grief Project.
ABOUT THE CHALLENGE
Yorkshire's Three Peaks (Pen-y-ghent, Whernside and Ingleborough) form part of the Pennine range, and encircle the head of the valley of the River Ribble in the Yorkshire Dales National Park. Our challenge is to complete the 24 mile trek and 1585m (5200ft) of ascent in under 12 hours. We will help you set up a Charity Fundraising page and provide remote fitness & training support leading up to event. We will also be setting up a social media group and forum for ongoing peer support and training advice.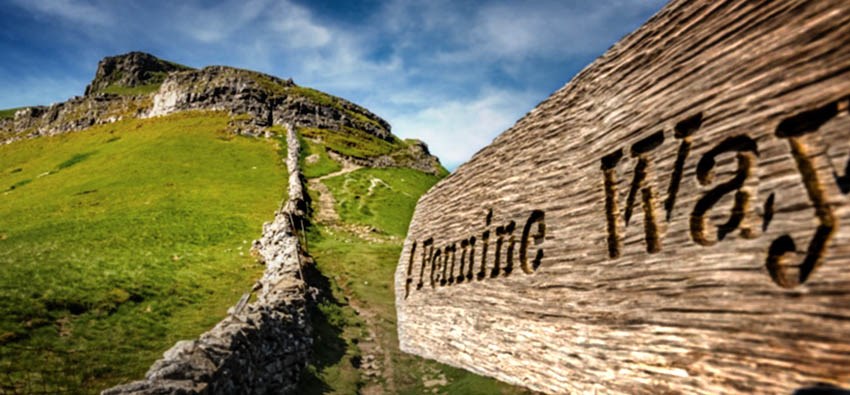 ABOUT THE GOOD GRIEF PROJECT & THE ACTIVE GRIEF WEEKEND RETREATS:
The aim of the retreats is to support the bereaved as they look for new and creative ways of expressing their feelings as they come to terms with the death of a son or daughter. The weekends are open to any bereaved parent or sibling, no matter how the child died or how long ago. During the weekend participants have the opportunity to take part in three different sessions - photography, creative writing and physical activity. No previous experience is necessary and their is absolutely no requirement to join in. There is plenty of time just to be, to get to know other parents or to find your own space.
I am so grateful to you for providing such a safe and open space. you have unstuck me
WATCH THE VIDEO
GRIEF IS NOT A PROBLEM TO BE SOLVED. ITS AN EXPERIENCE TO BE SUPPORTED WITNESSED AND HELD
Approximately 6000 young people under the age of 25 die in the UK every year leaving up to 50,000 newly bereaved close relatives and friends. Recent studies have shown that the social, psychological and financial costs of grief can be extreme. Many bereaved families report that over time they are expected to move on or put the death of their child behind them. This often results in isolation for the griever and anxieties and misunderstandings for those who care for them, an increase in alcoholism, marriage break up, loneliness, depression, poor job satisfaction - all of which amounts to a considerable but avoidable burden on the health service and on society in general.
I have changed how I look at things in a way I didnt feel would ever be possible
THE WORK OF GRIEF IS BY DEFINITION A CREATIVE ACT
The Good Grief Project and the Active Grief Weekends are the brainchild of bereaved parents Jane Harris and Jimmy Edmonds whose son Josh died in a road accident in Vietnam in 2011. Jane is a psychotherapist and Jimmy is a filmmaker. Their response to Josh's death has been to use both the still and the moving image to articulate their grief. They now want to help other bereaved families find creative ways of expressing their grief. The work of grief is to repair the fracture in our lives following the death of a loved one by definition a creative act and by attending one of these weekend retreats bereaved parents and siblings can learn new skills (primarily photography and creative writing) and engage in various physical activities that will help them re-evaluate their continuing relationship with the deceased. We don't pretend this is easy but the weekends are specifically designed by the bereaved for the bereaved where comfort and solidarity are paramount.
I now feel inspired to continue this journey knowing that grief won't tear me apart
It costs about £14,000 to hold each retreat (or £350 per person). But we want to make places available to all, especially those on a limited income. Please help us to support mums and dads, brothers and sisters, even grandparents as they try to rebuild their lives after such a huge tragedy.
Being a member of the Active Grief Weekend team I have seen first-hand the incredible positive impact and nurturing support that is offered to bereaved parents. An almost sacred time where hearts and souls can be nurtured and there is space for a parent to truly feel they can find the space to be with their lost child. - (Joe Edmonds, Personal Trainer)
JOIN US ON THE THREE PEAK CHALLENGE
If you are a bereaved parent, sibling or grandparent and would like to join us on this amazing challenge - please email joe@thegoodgriefproject.co.uk
Thank you for your support.
Jimmy and Jane and all at THE GOOD GRIEF PROJECT