Story
A RARE OPPORTUNITY TO PROTECT MORE FLOOD MEADOW
In addition to the land the Derrington Millennium Green Trust has already protected there is another 2.4 acres of adjoining flood meadow that we would like to purchase.
Flood meadows are important because they provide wider environmental benefits. They contain floodwater reducing unwanted flooding downstream. The meadow grass traps silt, filters the water and helps improve the quality of the water as it is returned to the river. They are a vibrant and diverse habitat and home to many important and unique wildlife species such as water voles, otters, kingfishers and many types of insects, plants and flowers.
It is a beautiful place for people to enjoy!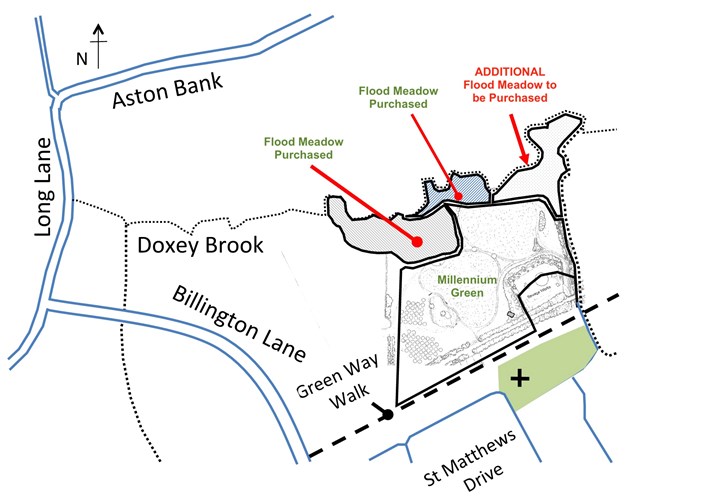 Since the Second World War more than 90% of water & flood meadow has been lost in the UK, ploughed for agriculture or taken for house building with a devastating effect on wildlife populations.
This is a fantastic opportunity to protect this beautiful site for both the public and the wildlife.
We need to raise £21,000 to purchase it - Please help us !
You can find out more about Derrington Millennium Green at www.derringtonmillenniumgreen.com