Story
Our plan to create a new employability training hub for young people with learning disabilities in the heart of Hornsey, N8, is almost a reality! We have raised 85% of the building costs, now we need your help to complete the project. Every donation makes a difference so please pledge your support today.
About the project
Harington has been successfully running retail training for a number of years, but it is over-subscribed and we have run out of space at the Highgate site. Our charity shop in Archway Road is doing really well and many of the students doing work experience there have gone on to work experience and/or employment with Waitrose, Asda, Co-op and the like.
Early in 2019, we decided to expand our retail and employability training and set up a new training hub. In March 2019 we took on a 30-year lease of a triple-fronted unit in Hornsey High Street, N8, for this purpose. Once complete, the new Employability Training Hub in Hornsey will comprise a large charity shop and an adjacent training suite to enable students to gain practical and classroom experience side by side.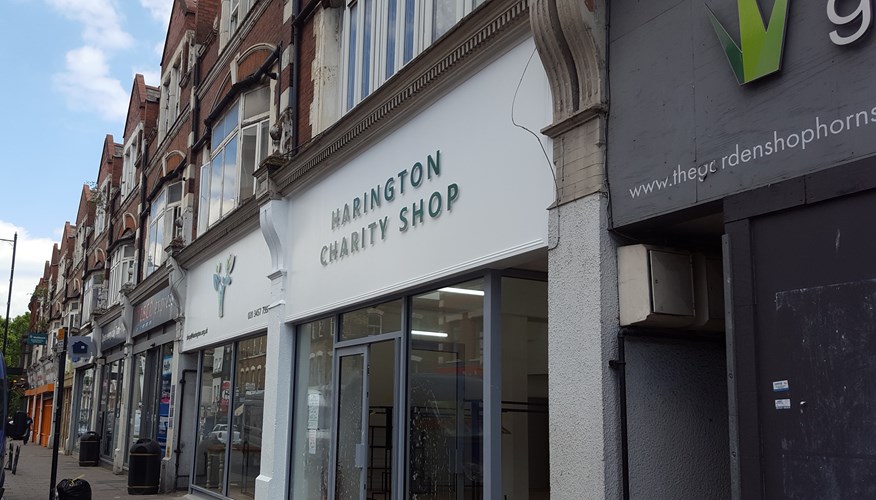 We approached the project in two phases. Phase one, the new charity shop, opened in July 2019. The shop is bright and spacious and is very popular with customers. Our students are already benefitting from work experience in the shop and they are looking forward to training in the Hub.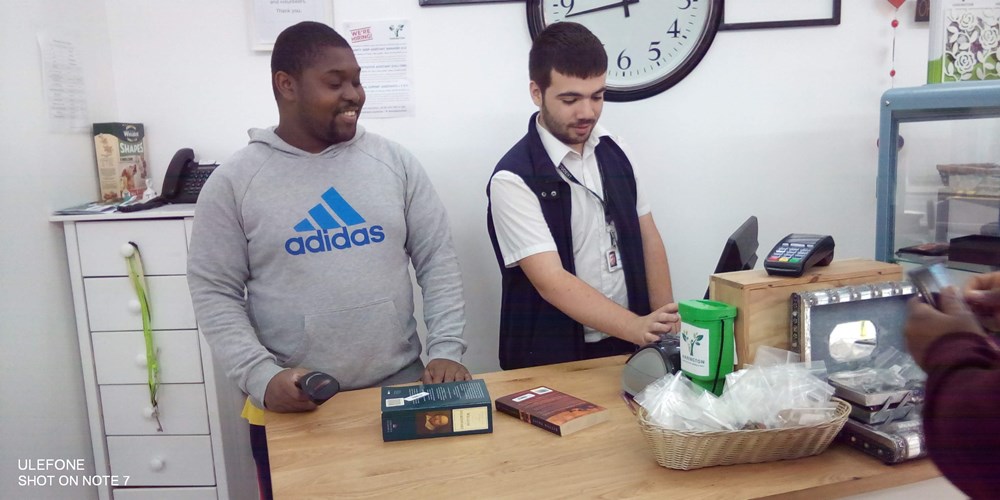 Phase 2, the training suite, will involve significant building works. We are converting the remaining unit, to create two classroom spaces, an office, a kitchen and welfare facilities. The new Hub will give us the capacity to offer up to 50 work experience placements and run additional retail, employability and Supported Internship courses. It will also introduce Harington to a new audience of potential supporters in Hornsey which will be great for the charity longer term.
Can you help us with our new Hub?
We are delighted that we have raised £195,000, just over 85% of the total needed for the building work. We are at the final stage of our fundraising for the training hub and hope that you can help toward the £35,000 needed to complete the project.
Harington benefits greatly from the support of the local community and their networks and we would be very grateful if you would support this project. Every donation no matter how large or small will help.
With your help, we will complete the building work by May 2020, so that we can launch our new training programmes and begin to recruit new students.
The opening of the new Employability Training Hub in 2020 will be a fantastic way to celebrate Haringtons 40th year. Please pledge your support today.
The find out more about the impact of Harington's work, please watch our new video.