Story
Meet Max, a 9 year old dear little dog with a big heart full of love. Max arrived in desperate need of urgent medical care after his elderly owners were struggling to cope with the daily maintenance of a severe skin allergy as well as the costs of the medication he needed to control this condition. Trying what they could at home and unable to take him to the vets as often as needed, his condition has escalated over the last year leaving poor max in severe discomfort and pain. Luckily, an animal loving health care professional alerted us to the situation and understanding it was in his best interest, his owners signed him over to us so he can get the urgent care he needs.
His skin has tried to heal itself but created rolls of scar tissue and is hard & flaking, and what fur he does have is like a bristle brush. Permanently scratching and biting at himself to help stop the itching has created open sores and left poor Max in considerable pain and discomfort. Max's treatment will be extensive and sadly expensive, but with the correct veterinary care, including medicated baths, anti-itch medication and time, we are sure he will make a full recovery.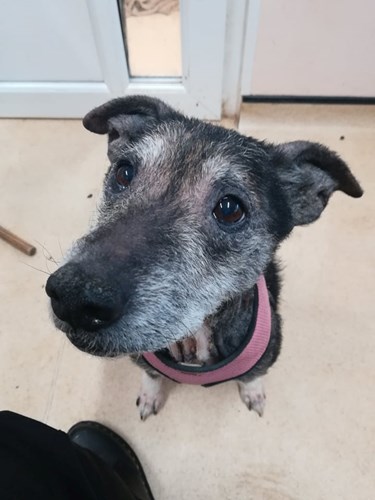 Max was in such discomfort for a long time, but as you can see he has come on leaps and bounds whilst he's been in our care. He is a lovely little old man who takes treats very gently and loves a cuddle, and very much believes he's part of our reception team!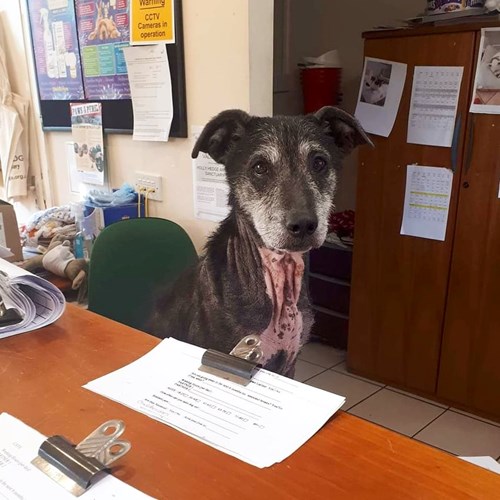 Please consider donating to Max's appeal so we can fulfill our promise to keep doing everything we can for Max, and other dogs & cats like him. With your help we can give this beautiful old boy the happy years ahead of him he so deserves. Thank you.