Story
#oneRAREstep
The AADC Research Trust is walking its way to a CURE with a pioneering treatment newly available to our children and we really need your help and donations to help them access it...
The BASIC cost of each child's treatment is 68,680 euro's
Treatment in Poland is based on delivering AAV2-hAADC, a Gene Therapy approach developed under NIH grant, approved by the FDA, 2 US IRBs, constitutes experimental treatment to save the lives of AADC deficient children
We are looking for donors who are visionaries, who have an imagination and appreciate ground-breaking translational medicine. Those who would welcome partaking in paving a brighter future for children suffering with an Ultra-RARE 'Parkinsonism' disease.
We need generous, forward thinking people, who can imagine a very sick disabled child being medicated, with a one-time treatment, transforming their severely disabled lives, whilst at the same time enhancing their entire family dynamic.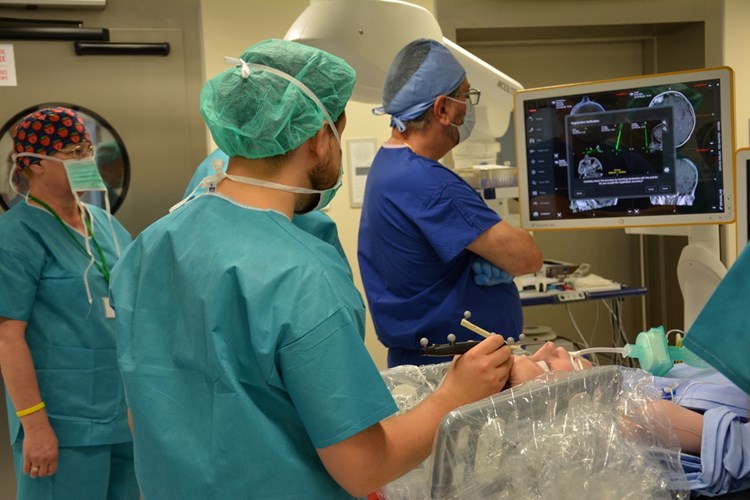 If you would like to visit a SPECIFIC child's campaign and help them on their personal journey click on their individual page to the right and make your donation there...
All direct DONATIONS to our CHARITY via this main page will be distributed amongst ALL our children's personal campaigns...
We are reaching out to big hearted donors, who would give willingly, in the knowledge they will be financially contributing to global medical change and personally affecting how we treat children suffering RARE diseases, such as, Aromatic Amino Acid Decarboxylase deficiency (AADCd).
Your contribution could help set the benchmark on how we treat many other RARE neurometabolic diseases caused by a single gene defect, thus literally saving many CHILDRENS lives around the WORLD.
Your help could potentially be the difference between a life or death outcome for a child suffering with AADCd.
AAV2-hAADC Gene Replacement Therapy has already shown positive results and provided substantial relief from complex life-threatening symptoms for several AADCd children. To view some of their stories click on the links below...
Kacper had Gene Therapy in 2019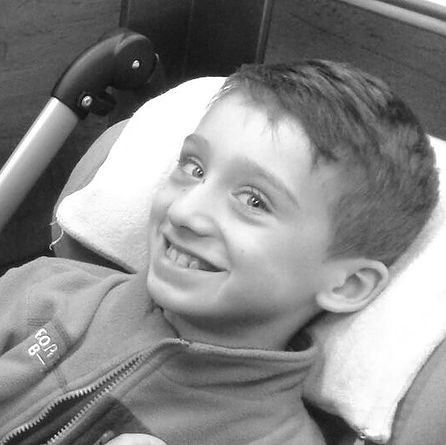 A quote from Kacper's mum...
I would highly recommend Gene Therapy. My son has a chance for a new, a better life. I would like for all children with this disease to be able to receive this Gene Therapy treatment and live as close to a normal life as possible, so they are not chained to strollers or beds. I thank God that my son has received Gene Therapy and I pray for everyone who made it possible.
Audrey had Gene Therapy in 2018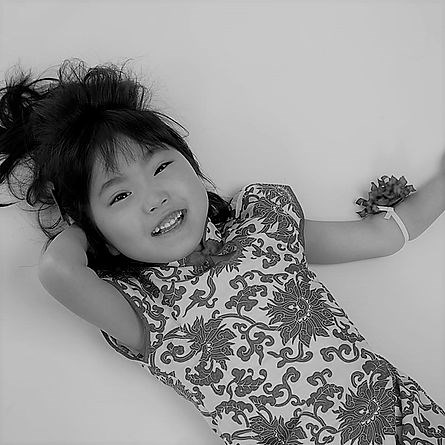 A quote from Audrey herself...
Yes. It is a life changing experience!
Alex had Gene Therapy in 2017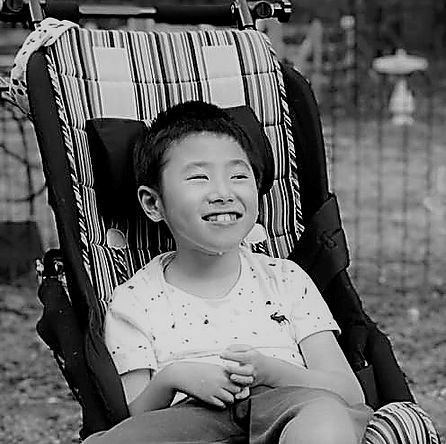 A quote from Alex's Mum...
Yes, the quality of life improvement for the child is immeasurable and it offers hopes to the child as they continue to improve and develop after the GT.
This video published in 2019 by The Columbus Children's Foundation, titled "Amazing advances in the treatment of childhood Parkinsonism" showcases the amazing progress of AADCd children, following AAV2-hAADC Gene Replacement Therapy Treatment...
A word from the AADC Trust Founder and Managing Director...
Recently I have had the extreme privilege of witnessing 'first-hand' a spectacular event, a truly surreal personal experience and one I will never forget!
Professor Manju Kurian, Consultant Paediatric Neurologist at Great Ormond Street Hospital and myself Lisa Flint, Founder and Managing Director of the AADC Trust, travelled to Poland and had the opportunity of joining brilliant Neurosurgeons, Prof Krystof Bankiewicz, Prof Miroslaw Zabek, Dr Jakub Onikijuk, Dr Thomasz Pasterski and the rest of their extended surgical team in the operating theatre to observe them performing pioneering gene replacement therapy treatment on one of our Aromatic Amino Acid Decarboxylase deficient children.
The complex and precise infusion of AAV2-hAADC to the Substantia Nigra and Ventral Tegmental Area of the brain cannot be underestimated. The planning, the focus, the calculations, the discussion and the final execution were ingenious! Live imaging of the initial slow infusion of the corrective aadc enzyme, encased in a virus vector, allowed the team to be confident it was hitting the rightspot as the magical white mark appeared on their screens.
Another of our children's live saved!
Lisa Flint
Thank you for supporting our #oneRAREstep campaign and our children on their potentially life-saving gene therapy journey's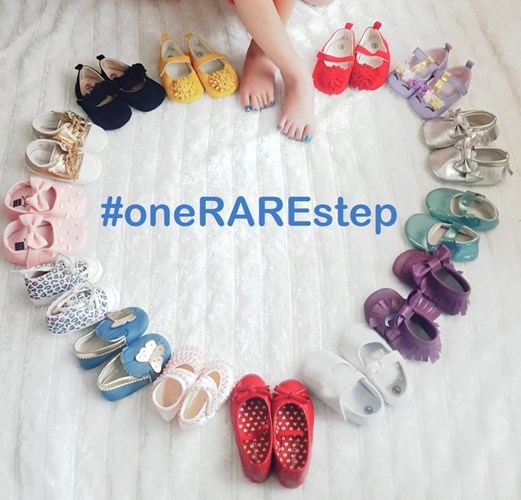 The AADC Research Trust Disclaimer:
The AADC Trust reserves the right, that in the event it successfully raises the required funds for each individual child, or acquires government funds from the country where a child resides, to cover the treatment we will use any surplus funds raised from their personal pages to assist with their off treatment costs, such as travel and accommodation.
Any remaining funds will be used by the Trust, for the purpose of this Campaign, including distributing them to other children registered for the treatment.
The AADC Research Trust Impartiality Statement:
The AADC Research Trust is committed to achieving due impartiality in all its output. This commitment is fundamental to our reputation, our values and the trust of our audience. The term due means that the impartiality must be adequate and appropriate to the output, taking account of the subject and nature of the content, the likely audience expectation and any signposting that may influence that expectation.
We endeavour to ensure that it is made clear to our audience when personal opinions or views are expressed.
The AADC Research Trust reports on information ascertained from various trusted sources.
Specifically at this time we are reporting - not advertising or promoting - on AAV2-hAADC Gene Replacement Therapy performed by Professor Krystof Bankiewicz in Poland. It is an ACTIVE treatment based on GT approach developed under NIH grant, approved by the FDA, 2 US IRBs and constitute experimental treatment to save lives of AADC deficient children.