Story
For almost 40 years, our global movement - Peace Brigades International - have worked tirelessly to provide life-saving support to activists in some of the worlds most dangerous countries.
Around the world, we are seeing an explosion of activism; from environmentalists to feminists, people from different countries, different ages and different world views are taking the brave decision to stand up and participate in the construction of a world that respects basic human rights. Standing together, they are shaping the world, holding power to account, pushing for social change, and causing seismic shifts in people´s perception and behaviours.
We need you more than ever, because standing up to power, going against the grain and questioning the status quo can be deadly, especially in contexts of violence. We are confident that if we work together to support at-risk activists, we will create fairer societies, where the rights of each individual are protected for the benefit of humanity as a whole. At PBI UK, we believe the more people involved in upholding human rights, the less risky the work becomes, and the greater the achievements of the global social justice movements will be.
We stand with human rights defenders taking extraordinary risks in some of the world's most dangerous countries. Whether they are fighting for social equality, access to justice and a fair trial, or land, environmental and indigenous rights, they face criminalisation and violence for taking a stand against injustice. We believe their stories set an example of solidarity and humanity that needs to be heard. We shine a light on the stories of these brave human rights defenders: leaders fighting to protect their communities from predatory mining companies; women struggling for gender equality; human rights lawyers risking their own safety to defend the rights of activists.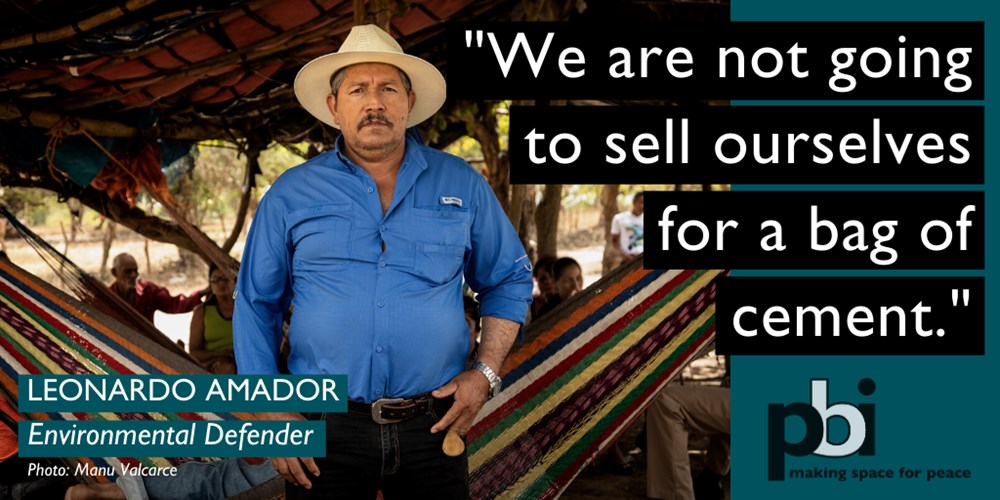 Help us make their voices heard. Donate today.