Story
When an out-of-control herd became too dangerous to handle we stepped in to rehome 22 horses and ponies in the biggest rescue we have ever led on.
They were originally a handful of horses and ponies bought for showing, but a marital separation, a lack of equine knowledge and colts left ungelded, turned an innocent love of animals into a situation spiralling out of control.
Over just a few years a population explosion saw 30 animals, including Thoroughbreds, Shetlands and Bodmin Hill Ponies even a stressed mule living on a 22-acre smallholding on the edge of Bodmin Moor.
With fields sometimes too dangerous to enter.
Fortunately, someone with lifelong experience of horses realised the gravity of the situation and urged the owner to call the our Welfare team.
Charity Chief Executive Sarah Jane Williamson said: Very few of our welfare cases involve genuine, premeditated cruelty. Welfare issues can arise from a simple change of circumstances, a lack of money, illness, a relationship breakdown.
We felt a duty to respond to this genuine request for help, to intervene before the situation grew worse. Most people struggle on but sometimes you simply cant do it on your own.
The first priority was to move those vulnerable and in need of urgent veterinary care and then plan the removal of the stallions to thin the herd. But many had never been handled before and charged, teeth bared, kicking out at anyone who entered the field.
And with young colts galloping everywhere, everyone's safety was at risk - brought home by the heart breaking death of a foal in the night.
Separating the stallions involved gently corralling a few at a time into pens before releasing the mares, foals and youngsters back into the field.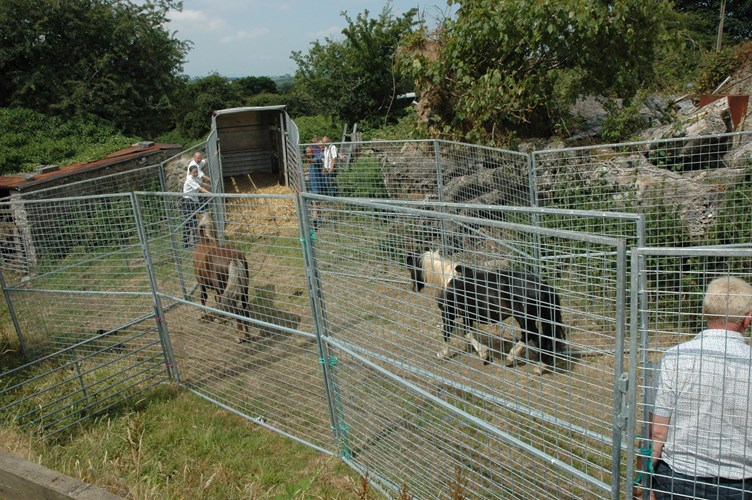 The herding was taken slowly with the RSPCA and Redwings on hand to tranquilise the stallions if anything went wrong.
Director of Equine, Syra Bowden, said: "The initial round-up of the stallions went really well. It took all day but we handled them in small groups and kept the stress to an absolute minimum."
"Since then we have been returning regularly, bringing in some of the mares and foals, gelding the colts and checking to see if any of the remaining mares are in foal. Its been a long and complicated process but everything has worked out and were so glad we were in a position, thanks to our supporters, to help. "
Amongst the 22 horses and ponies the Sanctuary took in was three-month old, 7hh Bambola and her mum and little Frankie who was struggling with an eye problem.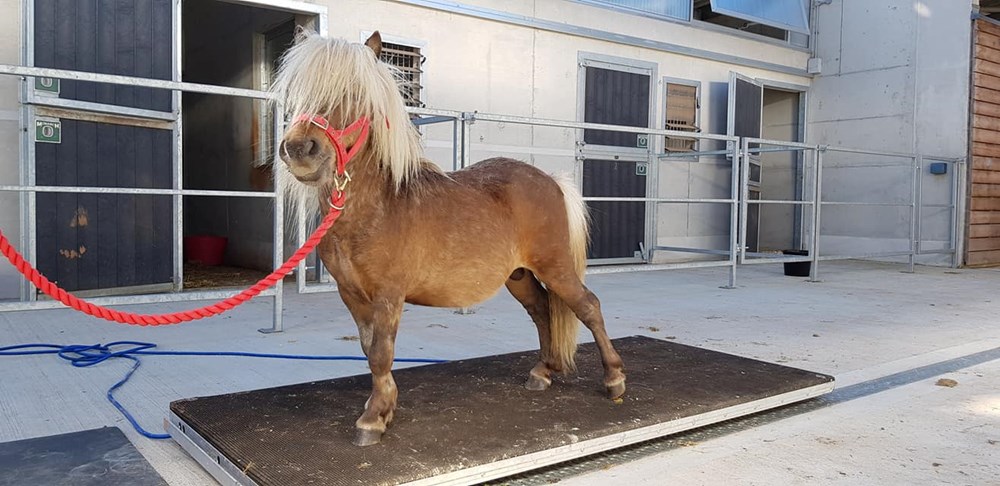 Thoroughbred cross mare Sapphi and her gorgeous foal Taffy, were among the last to arrive and, although slightly under weight, are now doing well.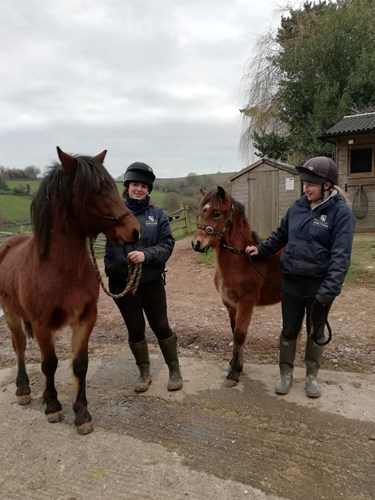 The stallions, including American Miniatures Wally, Reggie and Frankie, were all gelded under the charitys no breeding policy and they are now thriving. Some have even been found new and loving homes.
Sarah Jane Williamson added: "Its important to us that the equestrian community feel they can turn to us if they are struggling to cope with their animals. It is through these calls for help that we can intervene, hopefully sooner rather than later, to make a difference to the lives of horses and ponies. "
The Sanctuary will continue to work with remaining horses and ponies through 2019 to ensure they get the best care possible.