Story
Mayhew has been working to improve the lives of the local community and street dogs in Kabul, Afghanistan since 2001. One of the main problems facing the citizens of Kabul is rabies related deaths.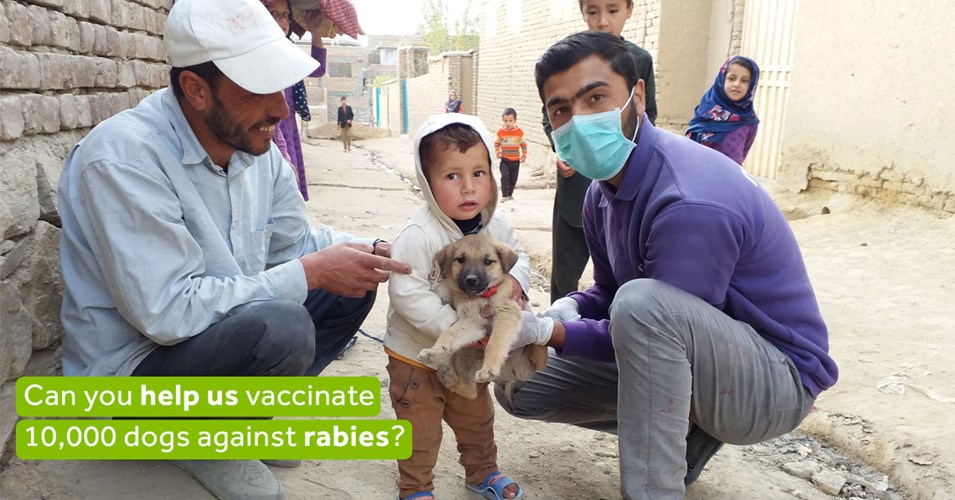 In areas with a high population of street dogs, local communities can be very fearful. Rabies is an extremely common disease in Afghanistan and it is 99.9% fatal without a vaccine. Before our Afghanistan team started their mass vaccination programme, 1,800 people died each year from rabies (70 in Kabul city alone). Many of these deaths were children.
We are asking for help to vaccinate 10,000 more dogs by the end of 2019. These vaccinations are vital in protecting the local community and free-roaming dogs from death. They only cost £1 per dog. By donating just £1 today, you can help us save a dog from rabies.