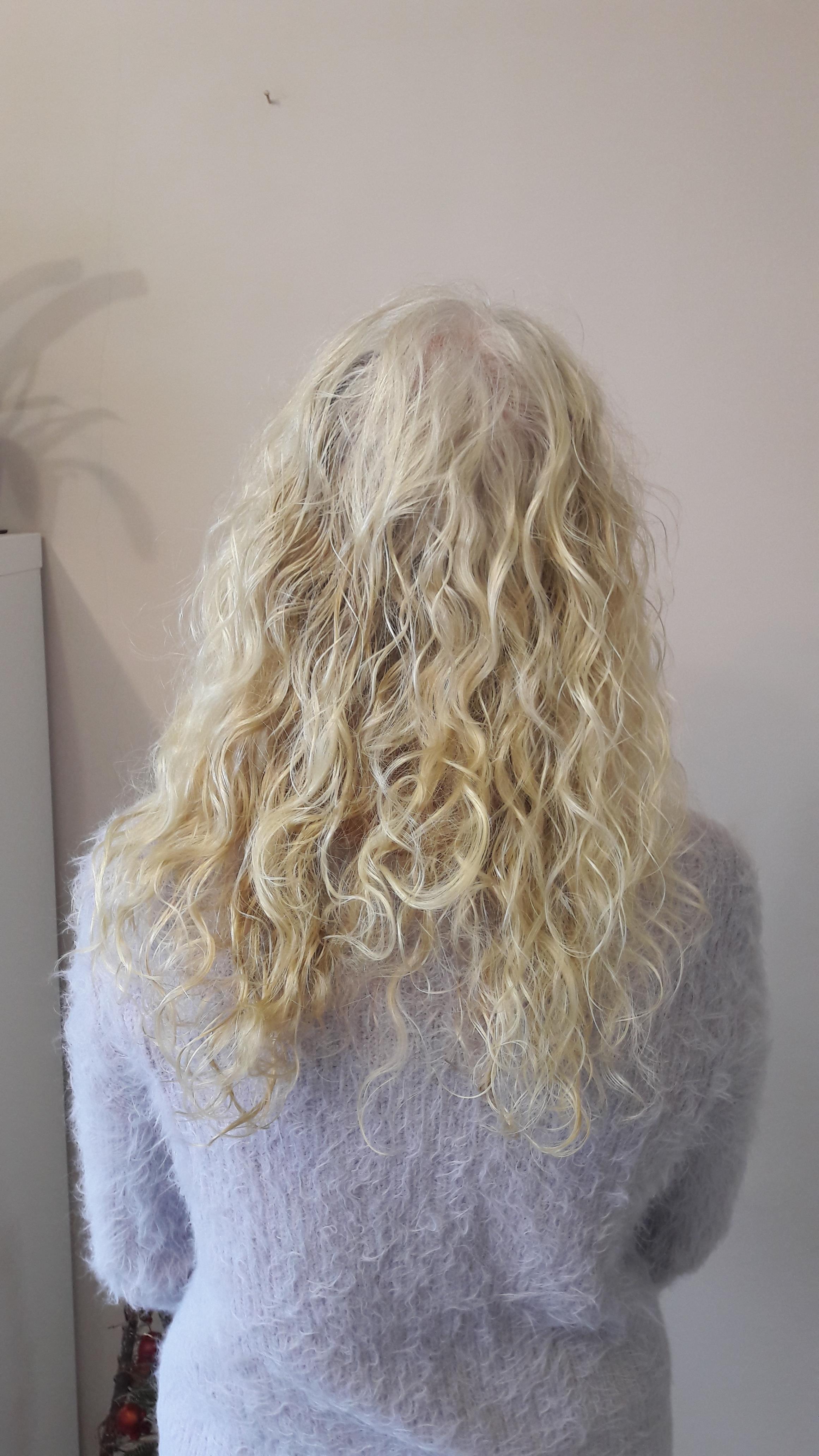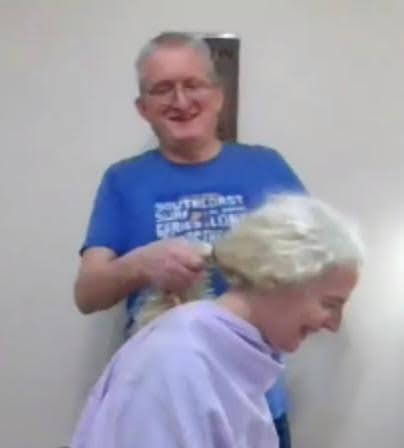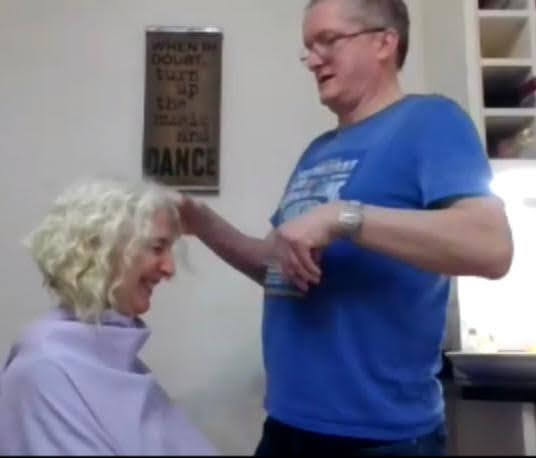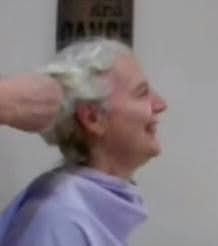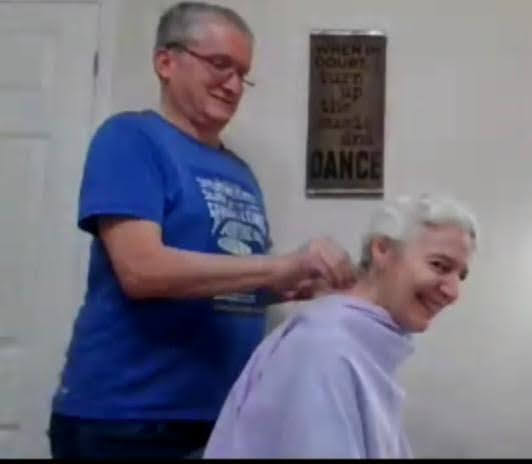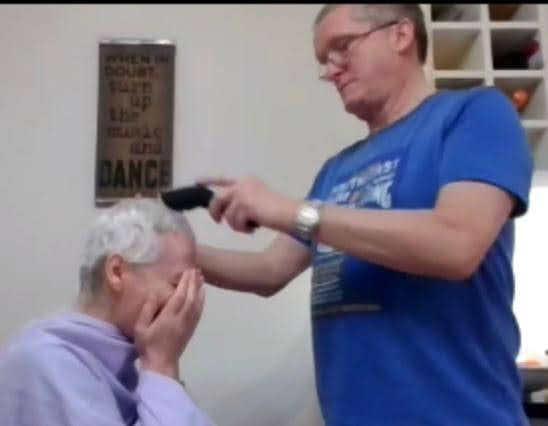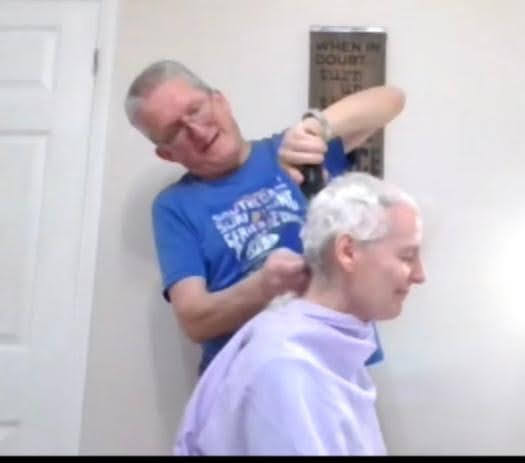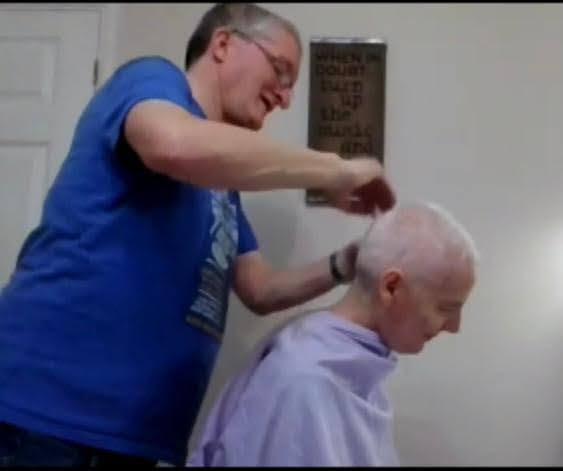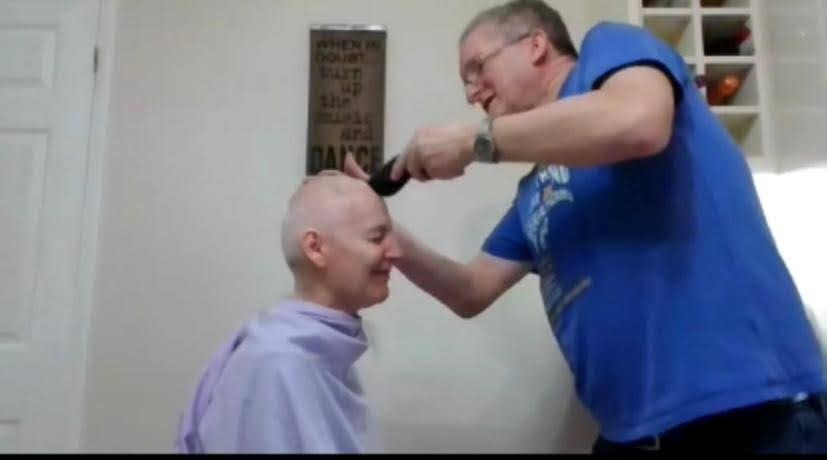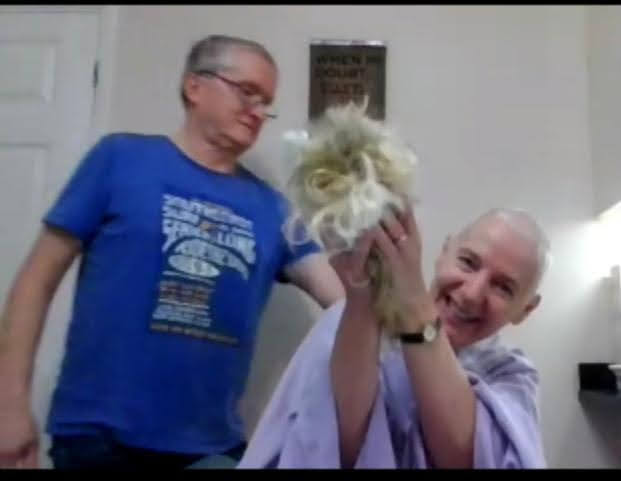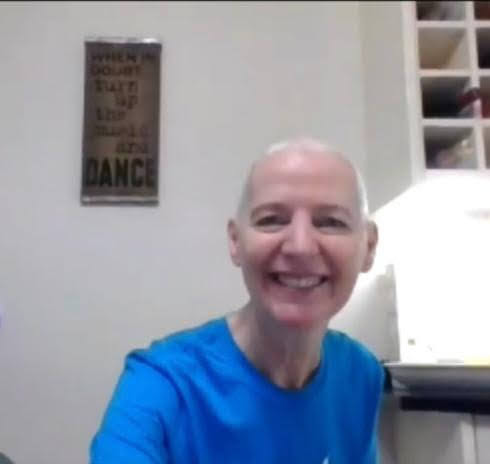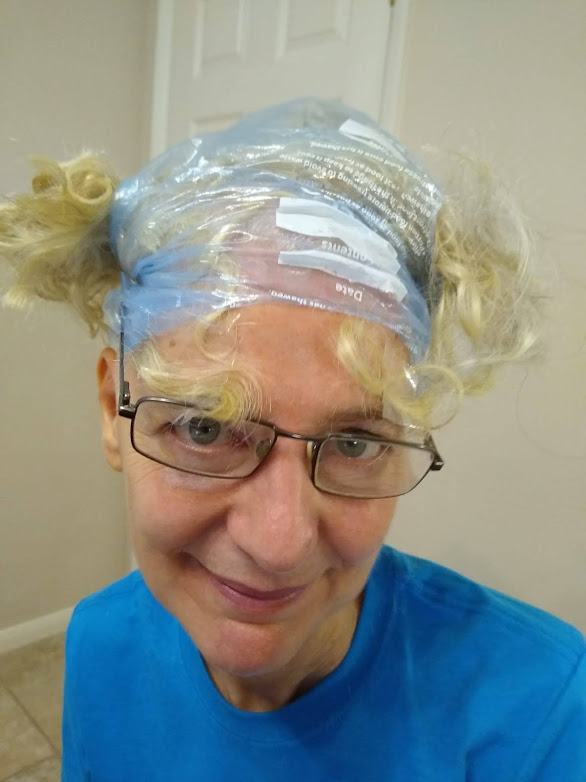 Yesterday, Jan 15th 21 my head shave was completed by my hubby Richard stepping in for the hairdresser due to lockdown. We marked the occasion by my family watching it take place live over zoom. The pictures above are taken from the zoom family gathering.
Many, many thanks to everybody who has sponsored and supported me. I couldn't have done it without you. You have been fab :) . Please do continue to donate to these 2 fantastic charities, my link remains open for a year, as they need all the support that they can get, particularly even more so now due to the shortfall in their income due to covid 19.
Previous to my head shave I had not realised that Alopecia is now being cited as a side effect of long term covid. I imagine that Alopecia UK will be needing many more funds now as more people than ever will be suffering. Please do continue to give generously to both causes and once again THANK YOU. I couldn't have done it without you :)
Since I was diagnosed with breast cancer in Jan this year (2020)I have been wanting to fundraise for Cancer Research UK to make sure it becomes a disease of the past for my grandchildren. A cancer diagnosis is still very scary. With lockdown/Covid19 plans went on hold but with a best friend recently being diagnosed with breast cancer too and undergoing chemotherapy it renewed my energy to fundraise now, especially as charities are struggling to secure donations this year!!! BUT what to do, what would take me out of my comfort zone??
When I was diagnosed with breast cancer my first thought was chemotherapy and the worry that I would lose my hair, however I was lucky and only needed a lumpectomy and radiotherapy. Many woman who have cancer also fear the thought of losing their hair and choose not to have chemotherapy because of this. When thinking about hair loss I also thought about those people who suffer from Alopecia. I have a very dear and special member of my family who suffers from this. They lose their hair and have no idea whether it will ever grow back or not, there is no known cause or cure for this condition.
I have therefore decided to take myself way out of my comfort zone and face my fear by having my head shaved. My hair has not been cut for a year since my diagnosis. The last time it was this length was when I was at primary school. By shaving my head (booked for 15 Jan 21) my hair will be the shortest it has ever been since I was born lol.
Please do support me in this and help me raise money equally for Cancer Research UK and Alopecia UK.
The first link to donate below is for CANCER RESEARCH UK
The second link is for ALOPECIA UK.