SUCCESS STORIES
The fight for an extinction-free future
Following COVID-19 closures and setbacks, Chester Zoo launched an online fundraising campaign, raising a massive £2,880,636.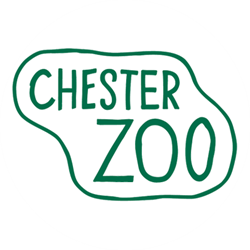 ABOUT THIS CAMPAIGN
Their goal
Following nationwide lockdowns due to the COVID-19 pandemic, Chester Zoo could only open to limited visitors, suffering severe financial damage and uncertain future. However, they needed to continue fundraising to support the zoo and its life-changing work in preventing extinction.
Their solution
The charity used a JustGiving campaign page to create momentum for their campaign online, asking for direct donations and fundraisers and team to create their own fundraising activities. Chester Zoo also frequently added to its campaign page's story section, sharing videos, livestreams, and more to bring their campaign to life.
In addition to its campaign page, the zoo also created its own JustGiving fundraising page, a unique move to connect with its community on a deeper level.

Their success
Through the campaign, more than £2 million was raised to help save the zoo and its extinction prevention efforts.
READY TO GO?
Create a Campaign Page
Harness the power of the crowd and bring your fundraisers and donors together with one central hub.
Create a Campaign   Join JustGiving