Getting started with JustGiving
Hi, I'm Lauren. I'm a Customer Success Manager at JustGiving. I love speaking to charities who want to make the most out of their JustGiving account..
What to expect: Everything you need to know about charity fundraising using the JustGiving platform. A full onboarding webinar for charities looking to boost their donations and online presence, including:
Basic account settings
Campaign pages
Events and widgets
Reports
Giving Checkout
Resources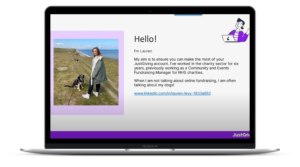 ---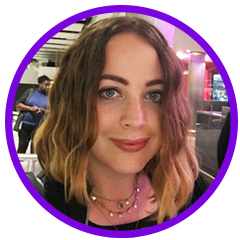 3 March, 2022
Lauren Levy
40 MIN WATCH

JustGiving
Charity Chat
30 minutes
Want to find out more about your JustGiving account and all the amazing benefits that come with it? Our JustGiving experts are on hand to help and answer any questions you may have. Book a call in a time slot that suits you and we'll send you and we'll send you a Teams invite ahead of our catch up.
Don't have time for a call? Please feel free to email us at  successteam@justgiving.com.
Online tutorials
If you're looking for support with your charity fundraising, you're in the right place. We've put together these easy-to-follow video tutorials to help you navigate the onboarding process and get the most out of fundraising with JustGiving.