SUCCESS STORIES
Growing a running fundraising challenge
Princess Alice Hospice smashed their fundraising target by £10,000 with their Santa Run series.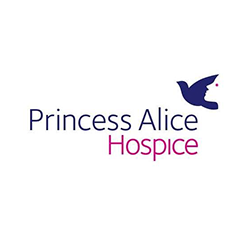 ABOUT THIS CAMPAIGN
Their goal
In 2017 Princess Alice Hospice raised over £55,000 through their Santa Runs, leading them to take the next step and grow their Campaign in 2018. They went from two to three locations and set themselves the ambitious target of increasing their event fundraising target by 18%, making the goal to raise £70,000.
Their solution
The charity began their 2018 activities off by setting up a new Campaign Page on JustGiving. They then reached out to their existing fundraisers, directing them all to the Campaign Page, so they could easily Fundraising Pages linked to the campaign. Princess Alice wanted fundraisers to do this as having the pages connected to the campaign made it easier for staff to track overall funds raised in their JustGiving Reports. It also meant that fundraisers and supporters could visit the Campaign Page any time to see how much others were raising and encourage a little friendly competition.
For the first time, the charity also created a dedicated microsite to register people to the Santa Runs. The microsite provided all the on-the-day information that runners needed, plus it shared plenty of fundraising tips and advice that was designed to help runners reach their fundraising targets. They also included a JustGiving Button, which prompted new runners to set up a Fundraising Page for the run when they signed up. The button was placed on the microsite's confirmation page and within the post-registration thank you email. It resulted in an impressive 130 new JustGiving Fundraising Pages. Princess Alice Hospice also showcased the top 10 fundraisers on their microsite using the JustGiving Fundraising Leaderboard widget.
The final key aspect of their 2018 Campaign was to grow awareness and engagement within local communities. The charity regularly reached out to their local newspapers and radio station asking for press coverage of their event. In addition to local media, they used social media to share running stories, ask questions and post running polls. They wanted followers to feel as though they were directly involved in making the Santa Run events a success.


Their success
In total their 2018 Santa Runs raised an incredible £75,600. This was over £10,000 more than their original target. They had an outstanding 1,328 runners sign up to take part across the three runs, with their oldest participant being aged 88. Thanks to the extensive press coverage in their local media outlets, they found that they had created an enhanced sense of community surrounding the runs. People local to each of the runs wanted to actively get involved and as a result more people than ever shared fundraising stories and pictures both online and with the charity.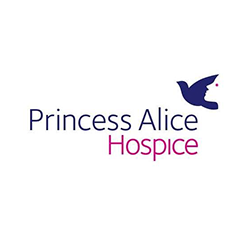 "The introduction of a dedicated microsite and integrated JustGiving Leaderboard made the experience more dynamic for participants. Increased media activity and use of social media added to the mix – fostering a community feel about the entire event."
- Angela Grimes
Deputy Director of Fundraising, Princess Alice Hospice
READY TO GO?
Create a Campaign Page
Harness the power of the crowd and bring your fundraisers and donors together with one central hub.
Create a Campaign   Join JustGiving