"Get excited…it's a packed month of JustGiving news!
Story Enhancer is here! ✨ See how we're helping your supporters raise more for you with the power of AI.

Get the best festive fundraising tips in our brand new Winter Fundraising Guide.

Our Autumn Insights Webinar is ready for you with the latest fundraising trends.

Plus, our obsession with helping you raise more in London Marathon 2024 continues.
October's Roundup really is a good one. Enjoy!"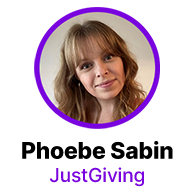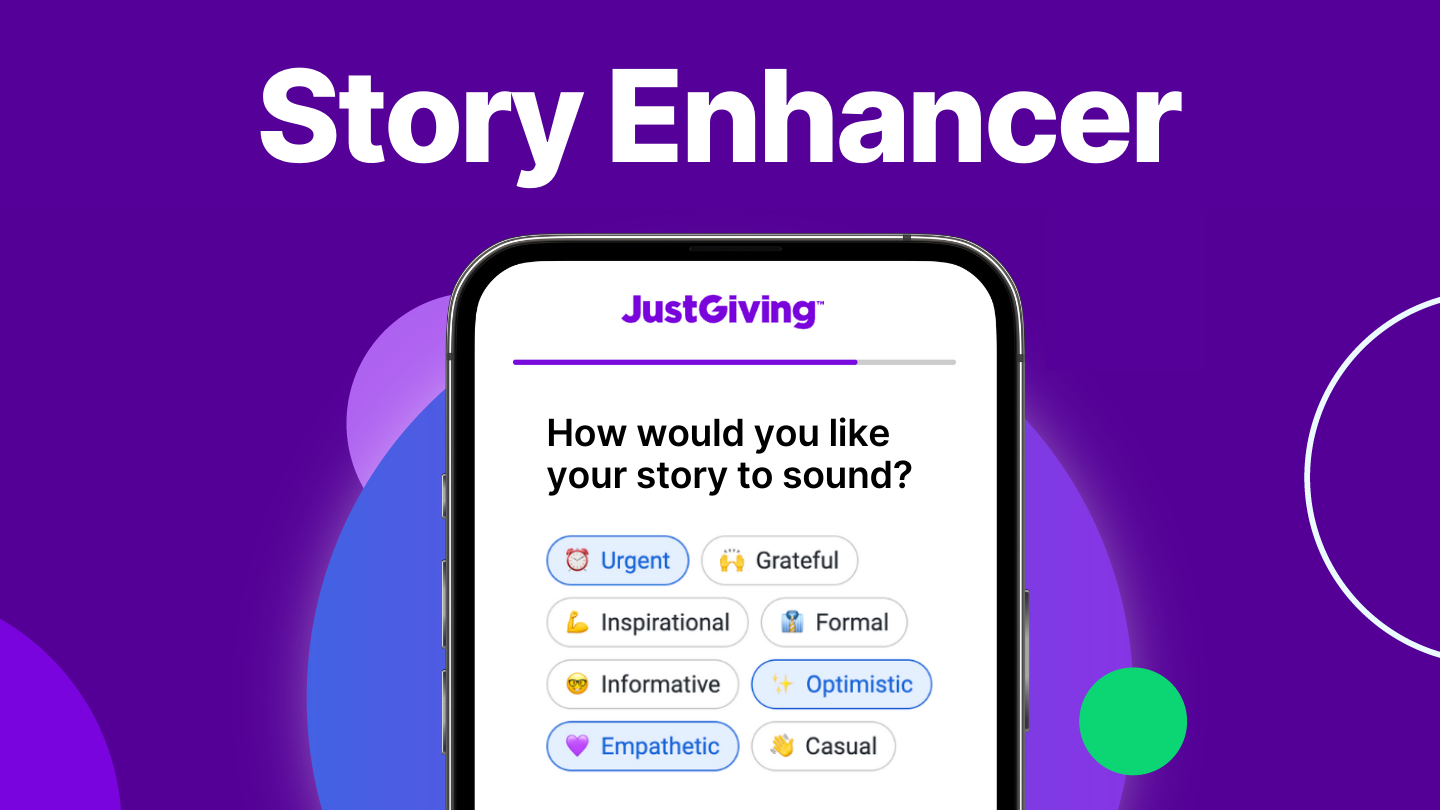 1
Introducing our AI-Powered Story Enhancer
Now your fundraisers can tell their best stories and raise more money for you with the magic of AI.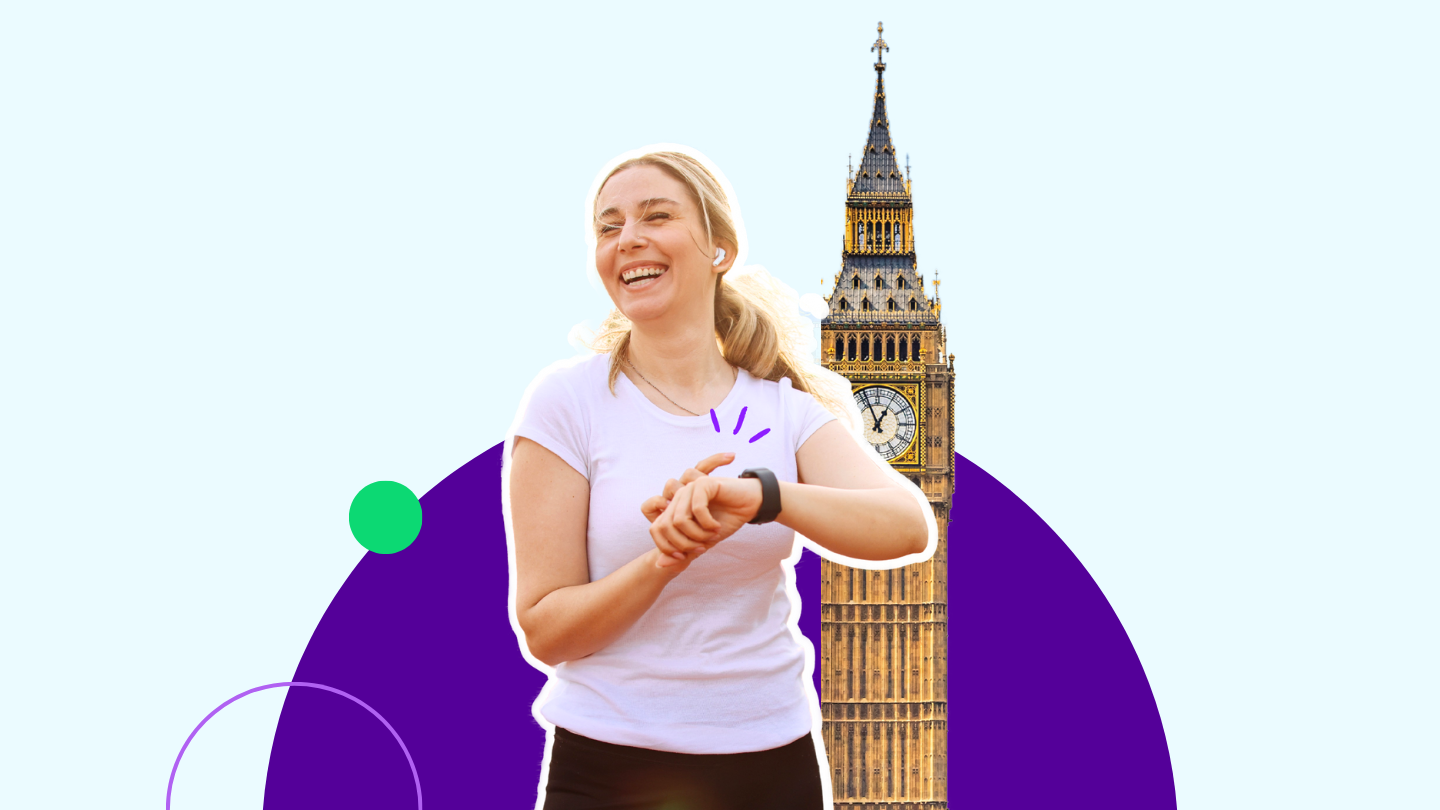 2
3 New Ways to Raise More in London Marathon
Musical competitions, bonus donations, and more! See programs designed to help you recruit, engage, and motivate fundraisers in 2024.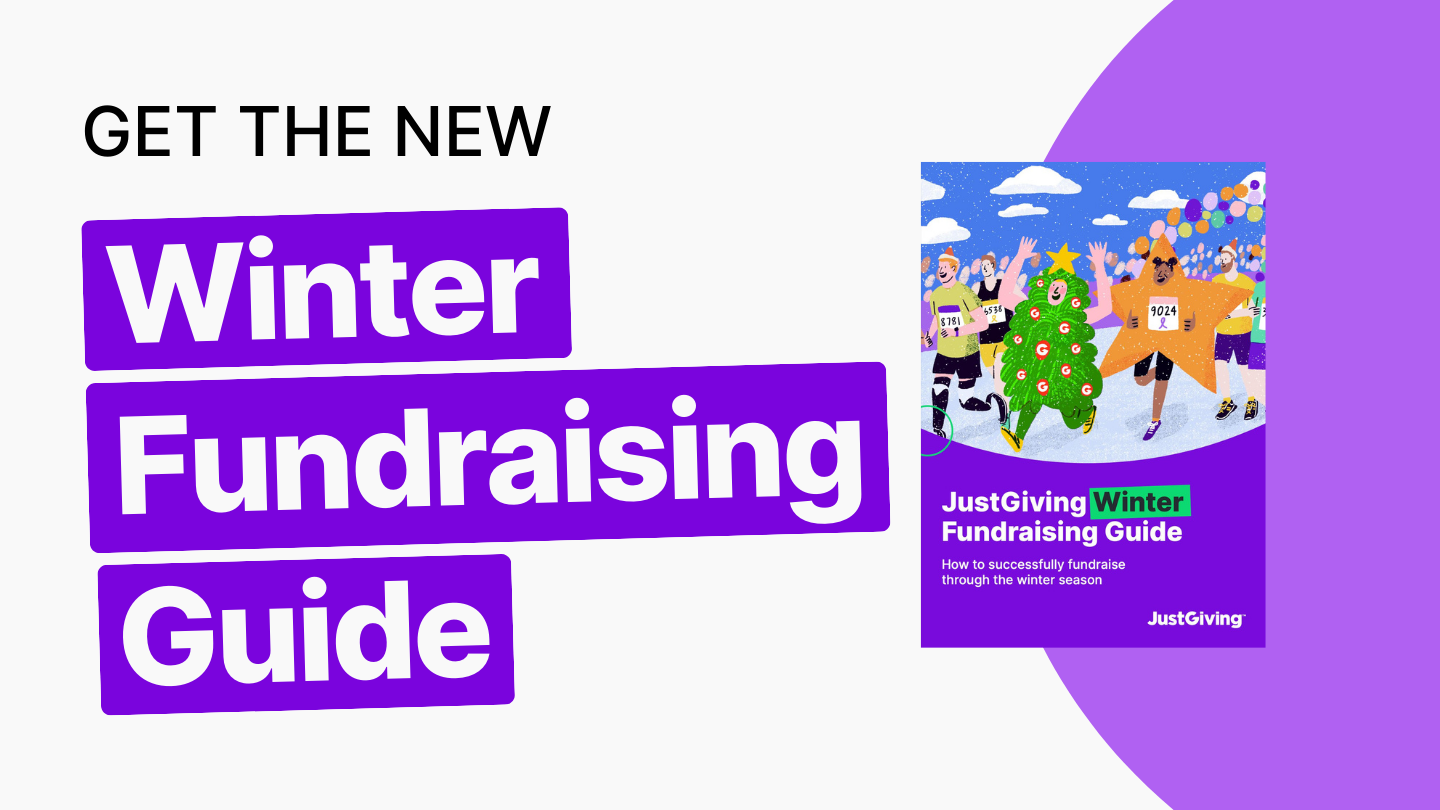 3
'Tis the season for Winter Fundraising
Get all the festive fundraising tips you need in our brand new 2023 Winter Fundraising Guide.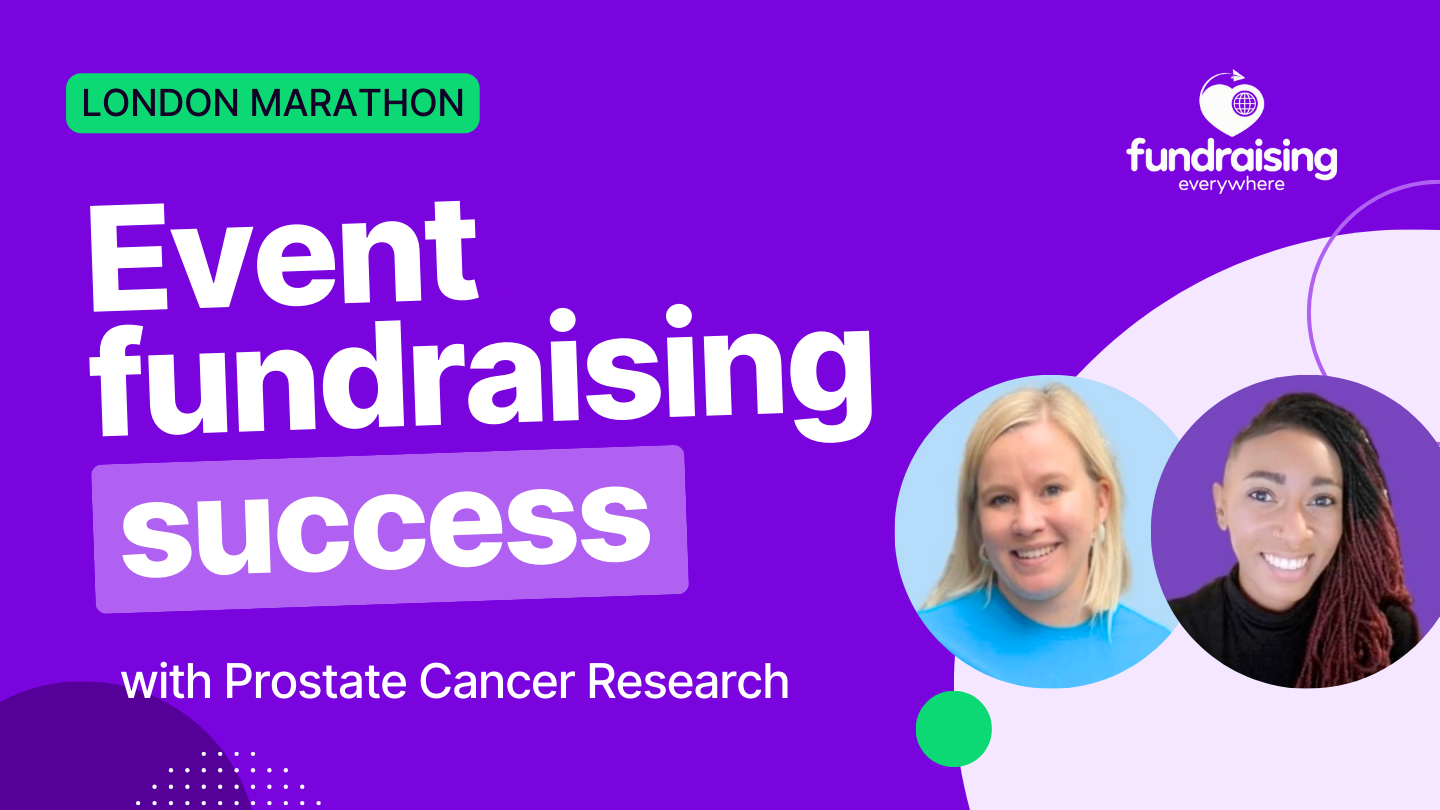 On-demand
How Prostate Cancer Research Raised £250,000 in London Marathon
See exactly how Prostate Cancer Research's small team achieved BIG results in London Marathon.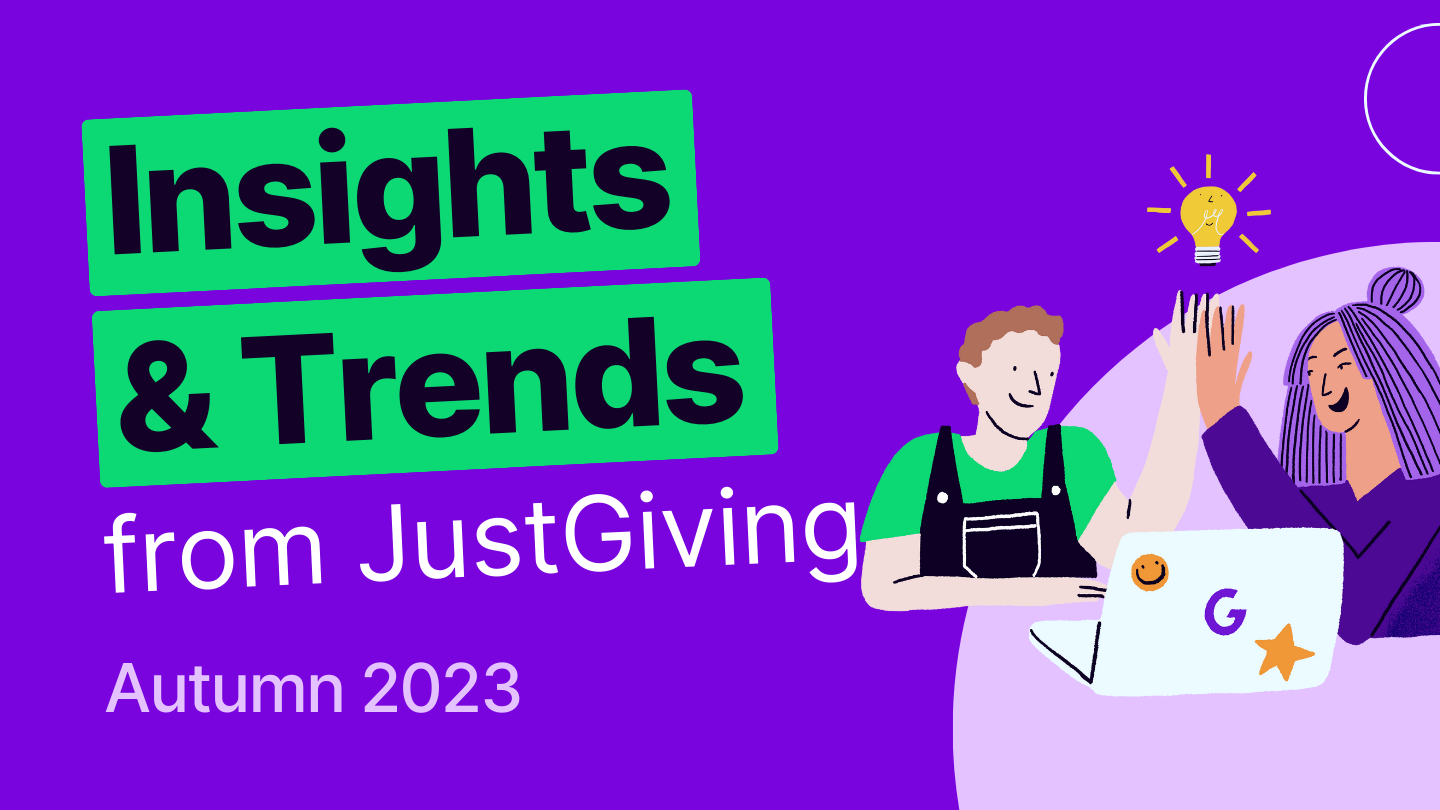 On-demand
JustGiving Insights & Trends: Autumn Edition
Join our team of experts for an inside look at the latest online fundraising and giving insights we're seeing on JustGiving. Plus check out the latest trends for your charity to hop on.
IN THE SPOTLIGHT
Meet Story Enhancer
Introducing Story Enhancer: helping your fundraisers tell their best stories and raise more money with the magic of AI.
Now your fundraisers can…
Create more impactful stories

Raise more money

Grow their confidence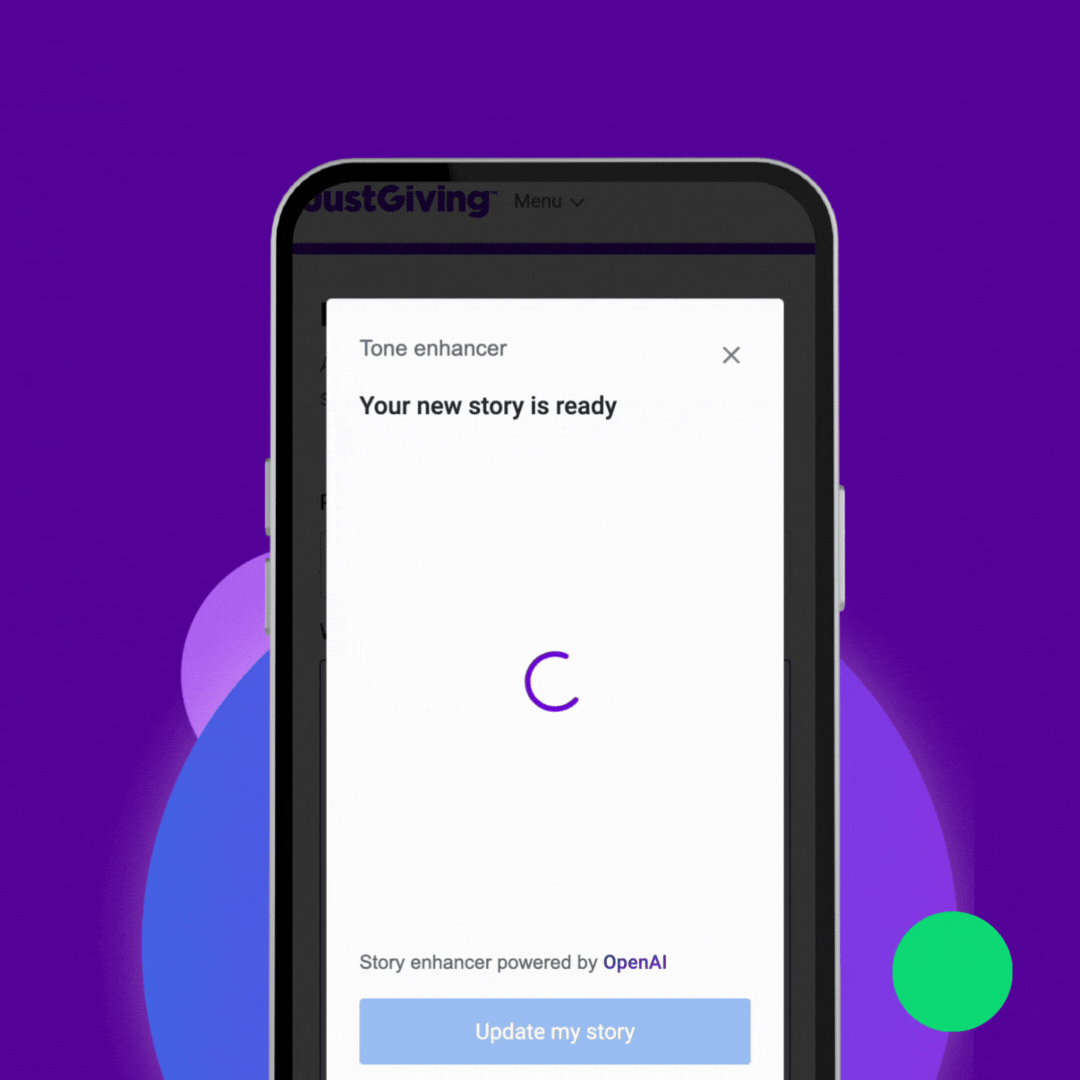 LONDON MARATHON EDITION
On JustGiving, London Marathon pages created before Christmas go on to raise an average of 24% more! Check out our latest London Marathon updates, from game-changing stats to the specific tips driving success for charities.
In the Spotlight
Andy's Everest Expedition
The heights passionate people will go to make a difference! 🏔️
Andy Owens is trekking to Mount Everest Base Camp on a journey to increase awareness of dementia research and to raise money for Alzheimer's Research UK to help towards finding a cure for dementia.
"I chose to trek to Everest Base Camp as after a number of running challenges, I wanted to do something 'big', something that would encourage 'more support', 'more donations', something 'bigger than I'd done before' and something that I hope will give me 'lots of support for ARUK'."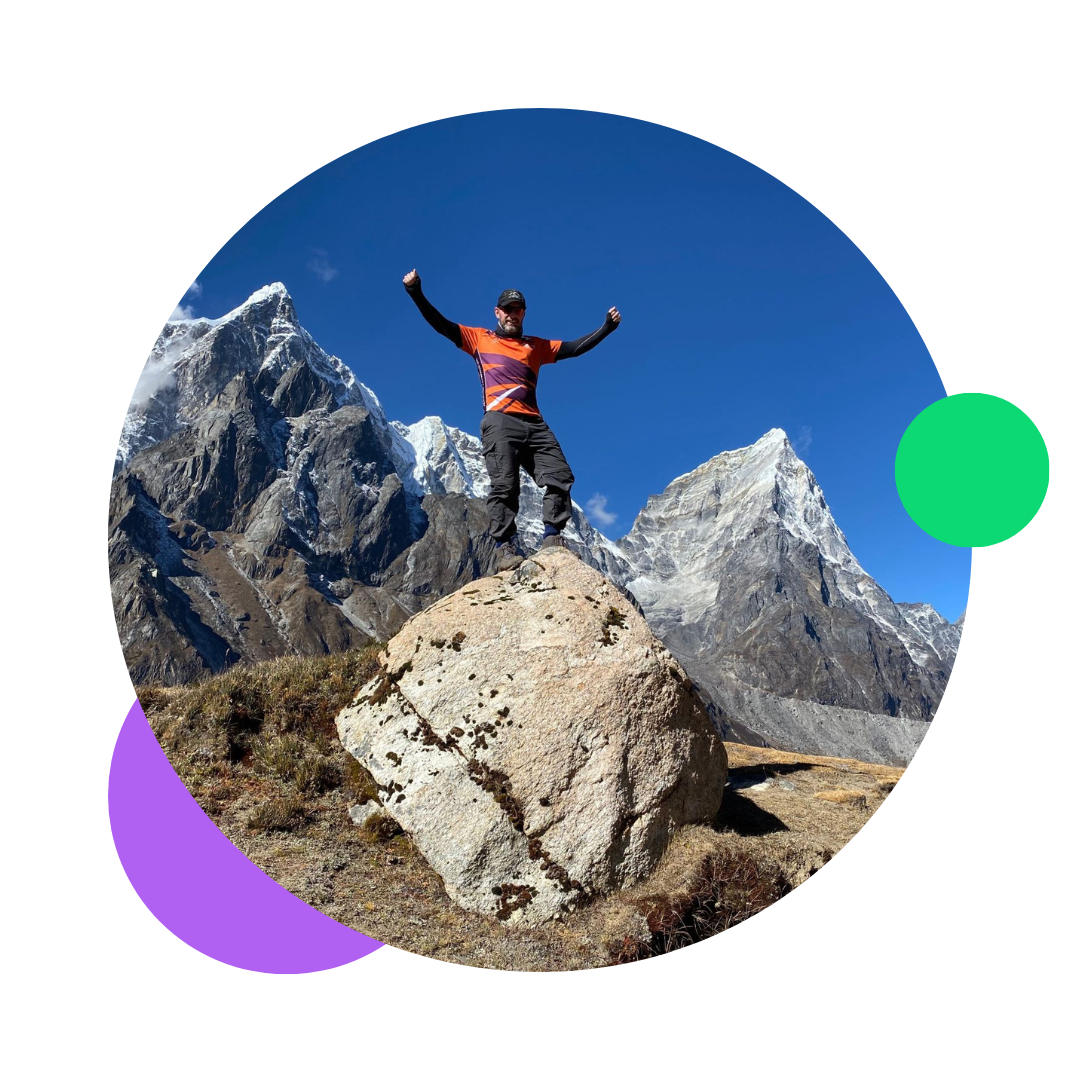 Fundraiser front page
Incredible people doing incredible things for incredible causes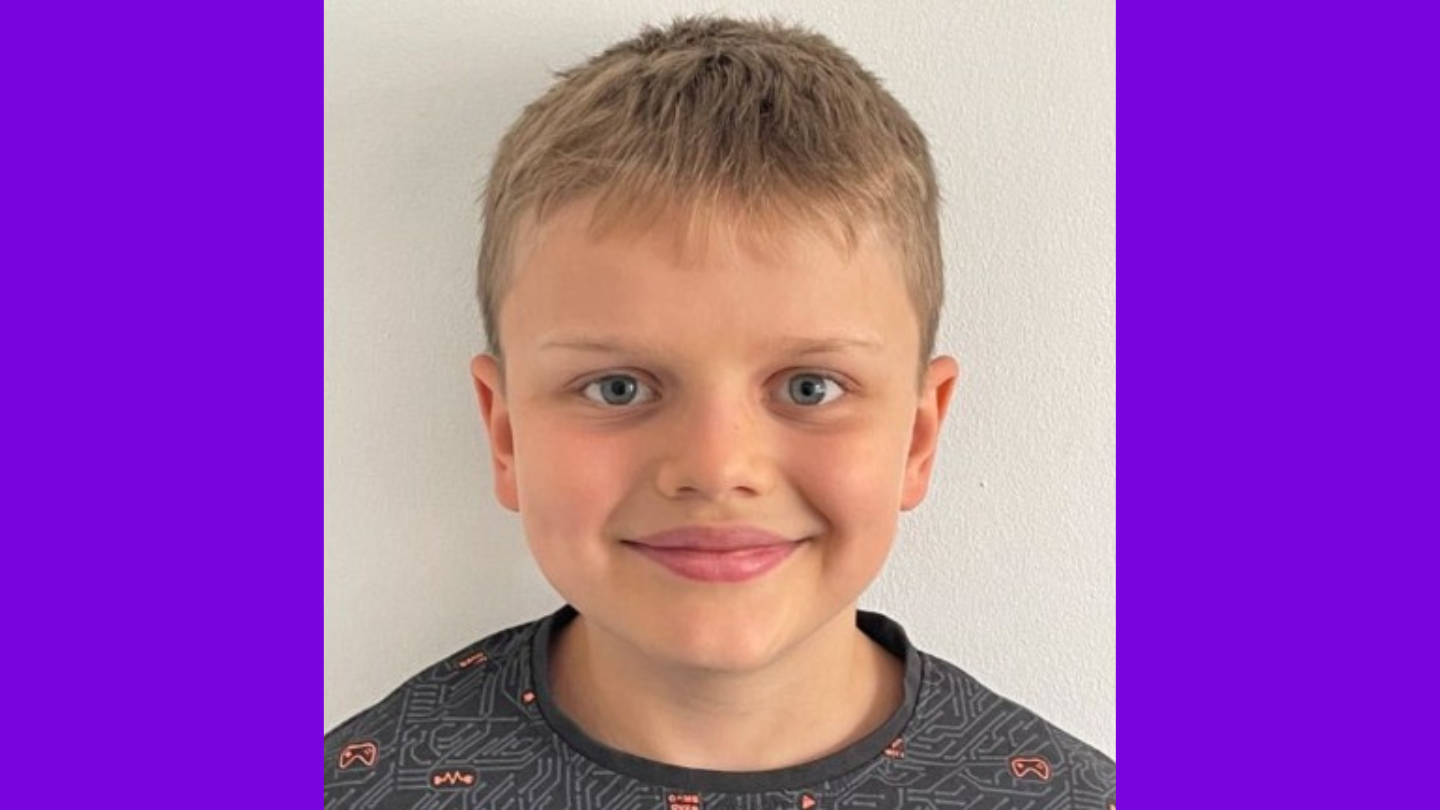 Now THIS is friendship 🥹
When 9-year-old Harry was diagnosed with cancer, his classmates joined him in shaving their heads so he wouldn't be alone.
They've now raised almost £30,000 for Young Lives vs Cancer!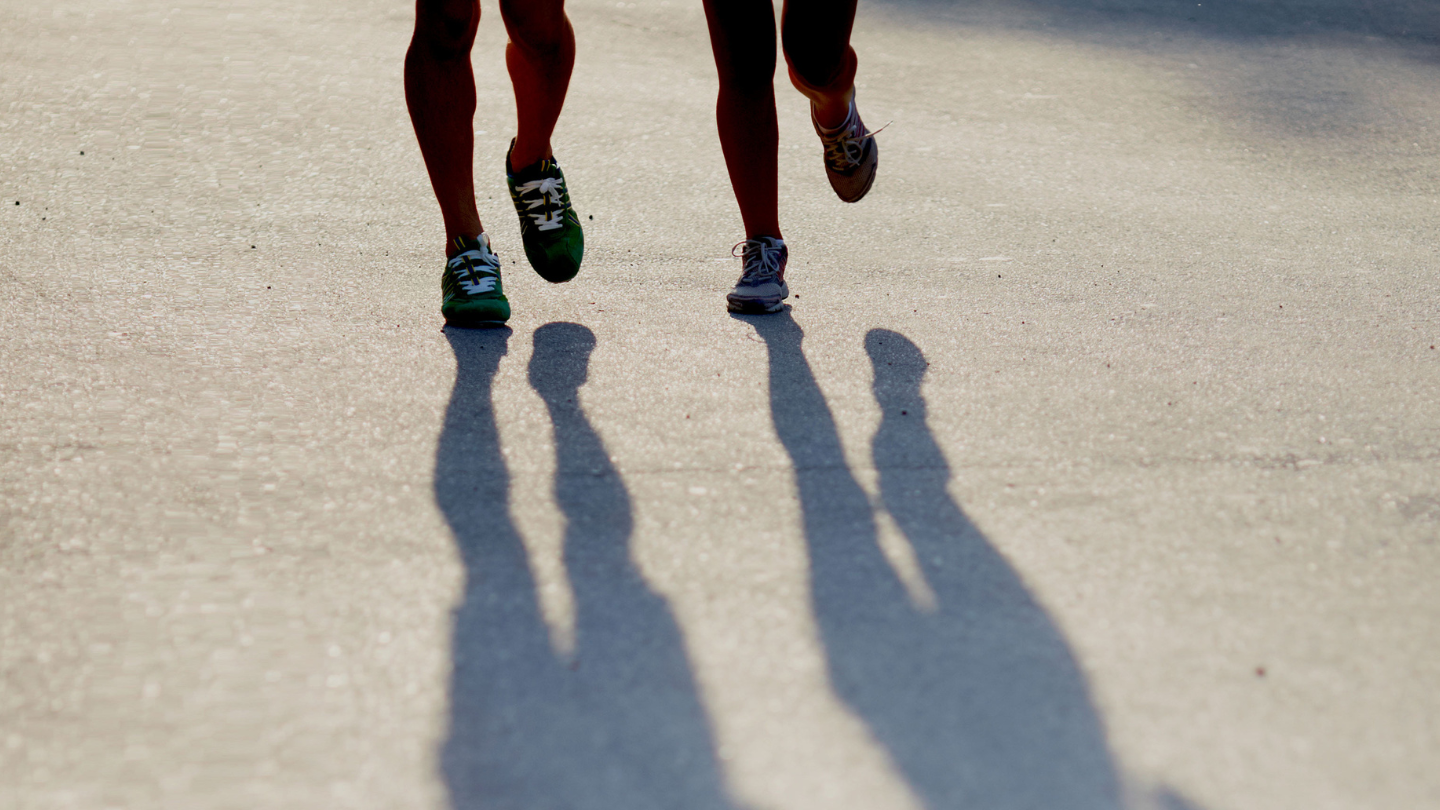 Dashing for dementia support 👟
At just 28 and 23, brothers Jordan & Cian are two of the UK's youngest people with a dementia diagnosis.
They got tested after losing their Mum, Nan, and Auntie to the disease, and have since committed to running London Marathon and fundraising for Alzheimer's Research UK to help others like them.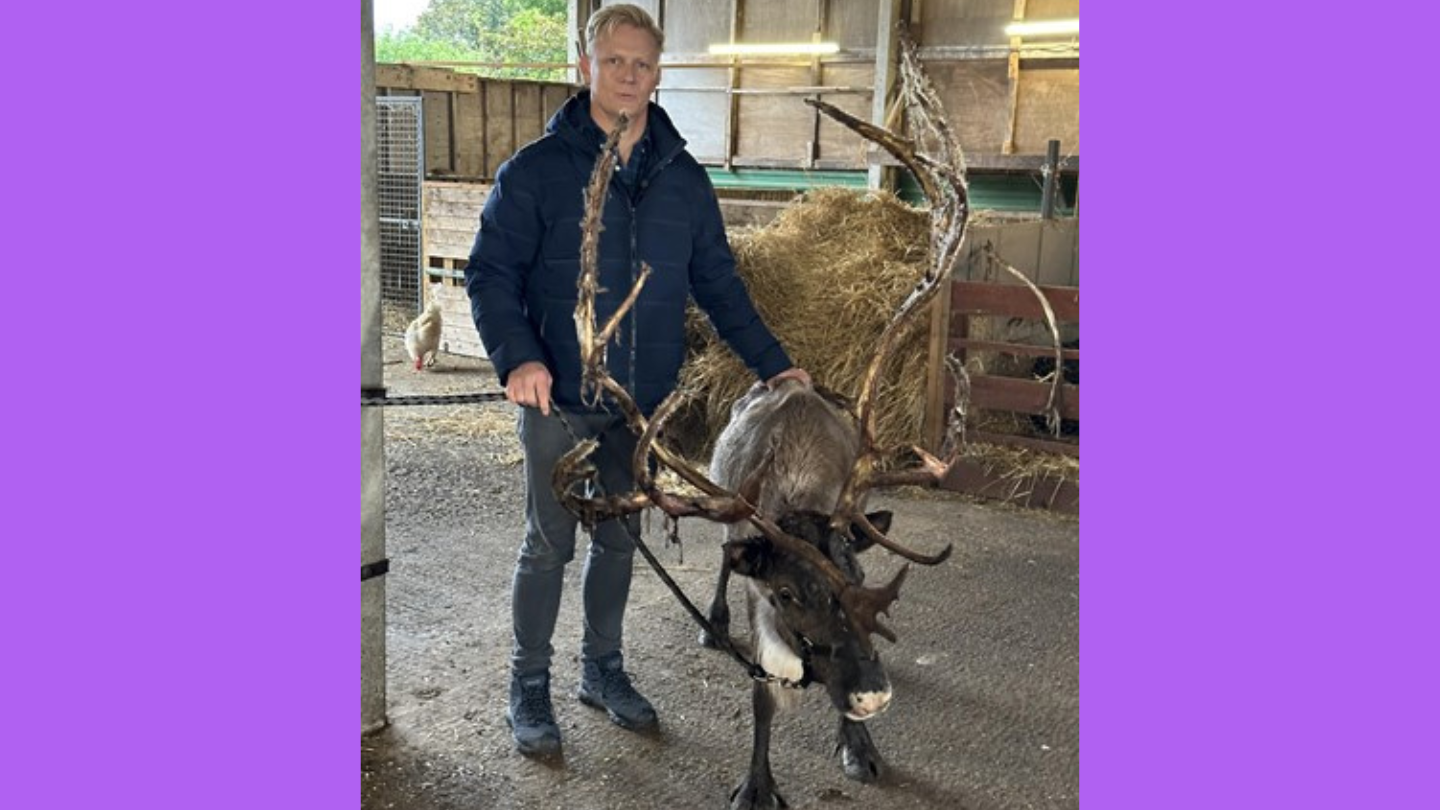 Finding Sven a friend 🦌
Sven the reindeer was left heartbroken after his lifelong reindeer friend Klaus died.
The sanctuary's owners are concerned Sven might die from loneliness, so people are raising money for a new Christmas companion from over 300 miles away.
Chat with a fundraising expert
Book a call with our Success Team to chat strategy, JustGiving, and your organisation.