Virtual & Hybrid Fundraising
Virtual and Hybrid fundraising events
Adapt and grow your events with the fundraising platform your supporters know and trust.
Learn more
Book a demo
What results can you expect to achieve from virtual events?
Our Virtual Fundraising Monitor reveals all. Read the key findings.
Launch a campaign
Ideal for charities that want a simple way to launch a virtual event, our Campaign Pages are easy to customise, display fundraising totals and participants can connect with Strava. And it's all included in your JustGiving membership. Here's some examples: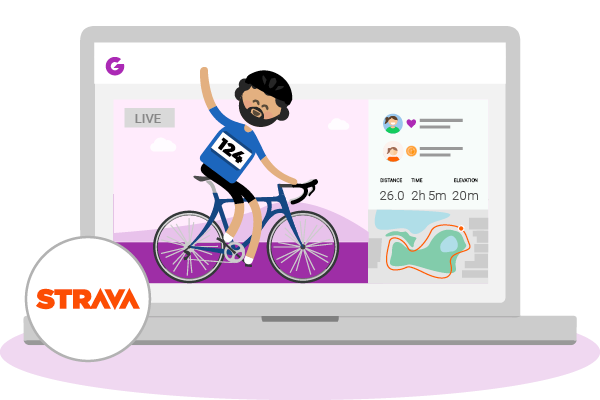 Broadcast a livestream
Available to all charities registered on JustGiving, livestreaming on a Fundraising Page means that your supporters can watch a video broadcast and easily donate all in one place. Perfect for virtual quizzes, tours and galas! Here's some examples: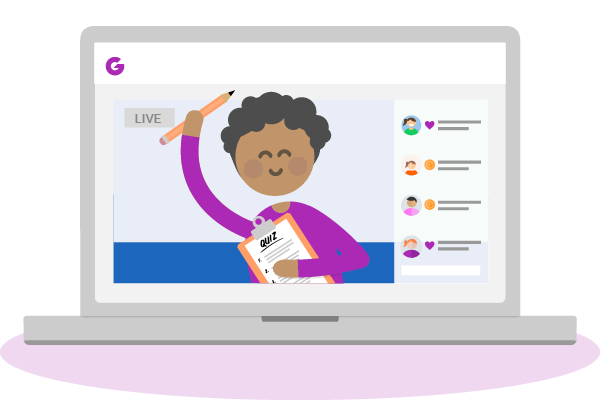 Create a branded microsite
Best for charities looking to invest in creating a bespoke and branded virtual event experience, our Digital Services team can build a dedicated microsite for your virtual event with all the 'extras' you need. Available to charities on JustGiving, plus additional service costs. Here's an example: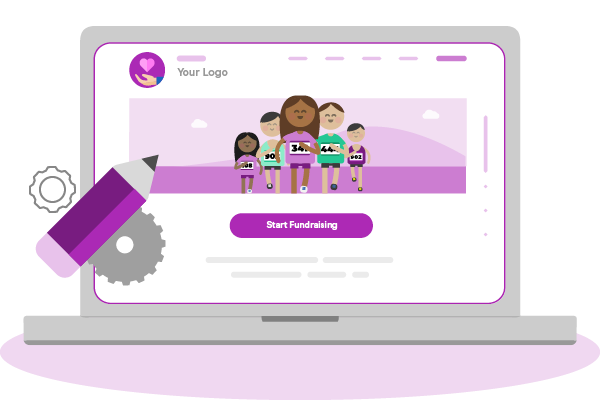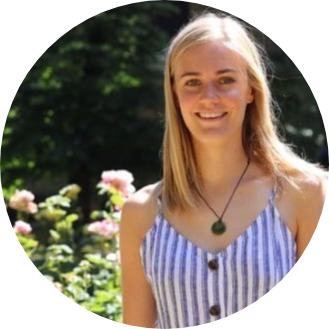 "We made the most of the virtual event technology that JustGiving now has, such as their integration with Strava. It's a fantastic tool for our riders as it allowed them to train and link it to their Fundraising Page. It also meant that our riders who were doing the on-road element of the virtual challenge could use their Strava to upload their final route and distance onto JustGiving."
- Grace Craven
Senior Events Fundraising Officer at The Cure Parkinson's Trust
Why host a virtual fundraising event on JustGiving?
Reach
76% of charities have tried virtual fundraising for the first time during lockdown, with the majority agreeing it's been a great way to engage new and existing supporters.
Simplicity
In a hurry? Got a tight budget? Want to test an idea? It's quick and easy to create, personalise and launch a virtual event on JustGiving using our Campaigns tool.
Branding
Customise your virtual event and supporter journey with a bespoke microsite and behavioural emails – created in partnership with you and our Digital Services team.
Expertise
Trusted by thousands of charities, with years of experience in virtual events, we're a knowledgeable partner and safe pair of hands as you adapt your fundraising.
Your questions answered
What is a virtual fundraising event?
Virtual fundraising events are all about encouraging people to participate in a fundraising activity and bringing them together in an online community, rather than in the real world. Virtual events typically make use of livestreaming, Facebook groups and fitness apps, such as Strava.
What does it cost?
If your charity is already registered on JustGiving, you can get started today, at no extra cost, with a virtual event using our Fundraising and Campaign Pages. If you're interested in a branded microsite, our Digital Services team can provide a quote tailored to your needs and budget.
Will we raise as much money?
In our experience, we're seeing charities achieving a fantastic ROI (return on investment) with their virtual events as costs are lower and there's no limit on the number of people that can participate.
Get started today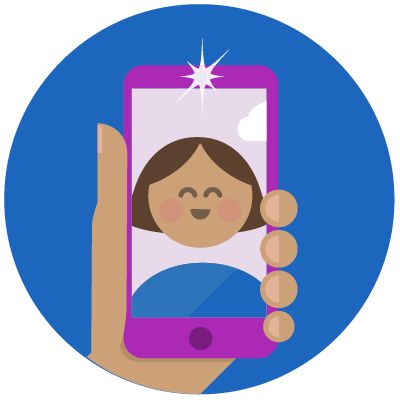 Book a chat
Get free advice on virtual events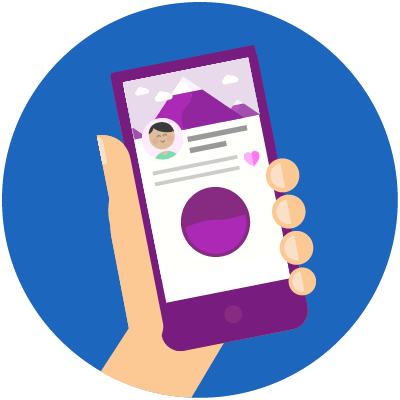 Launch a virtual event
Log in to create your campaign page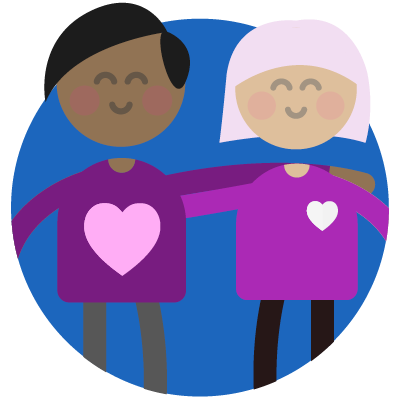 New to JustGiving?
It's free to join and get started