JustGiving Site Builder™
Bring your online fundraising to life with unlimited and beautifully-branded fundraising campaign microsites, built your way.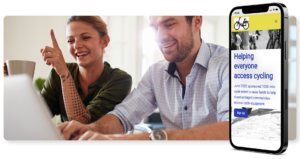 Your campaign. Your brand.
Powered by JustGiving.
Site Builder puts you in the driver's seat. You and your team can build customised, branded supporter experiences from start to finish. And rest assured knowing the engine underneath is powered by JustGiving.
get started
Why use Site Builder?
Launch standout campaigns in minutes
Get to market fast with fundraising microsites your team can spin up on-demand, no coding skills required. You're in control with 40+ feature blocks and ready-made content that helps you deliver on your mission.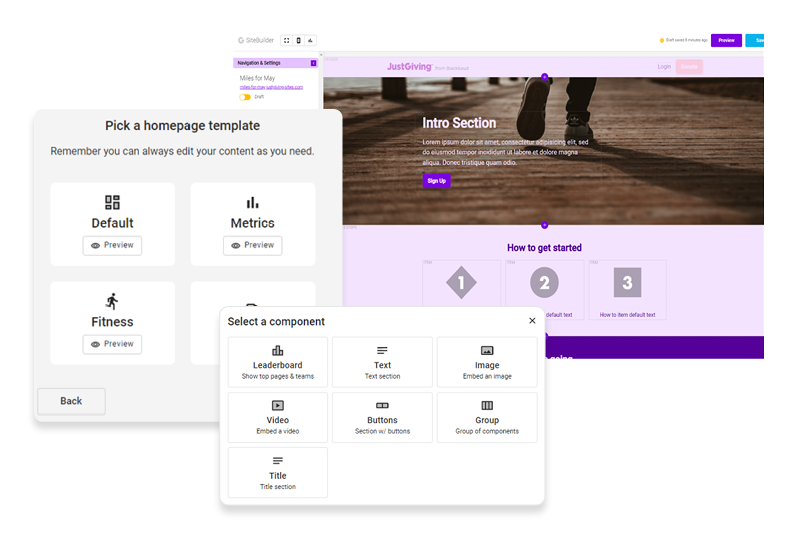 Build unforgettable campaigns for your supporters
Create unforgettable fundraising experiences from start to finish. Fully customise your microsite with your charity's logo, colours, and more. Add progress bars, fundraising leaderboards, countdown timers. And host FAQs, downloadable content, and YouTube videos.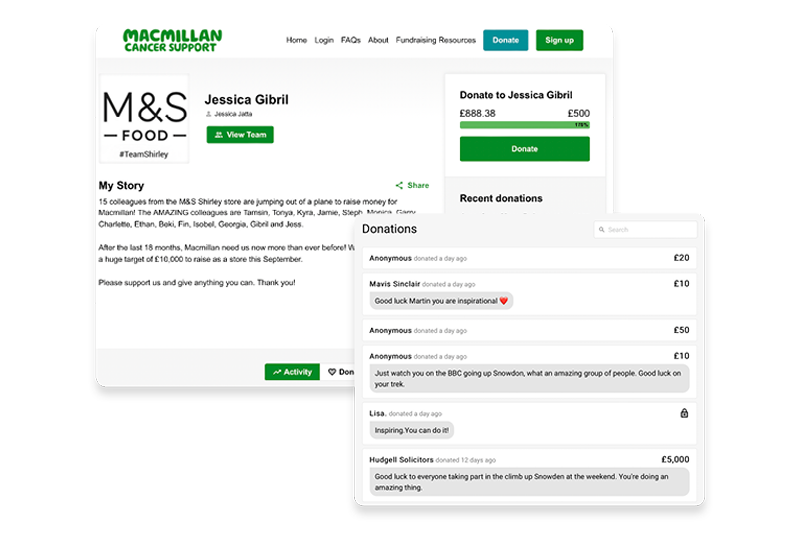 Track your progress as you go
Spend less time in spreadsheets and more time on your mission. Get your fundraising data when you need it, easily share your success with your team, and learn from fundraising data built to help you reach your goals.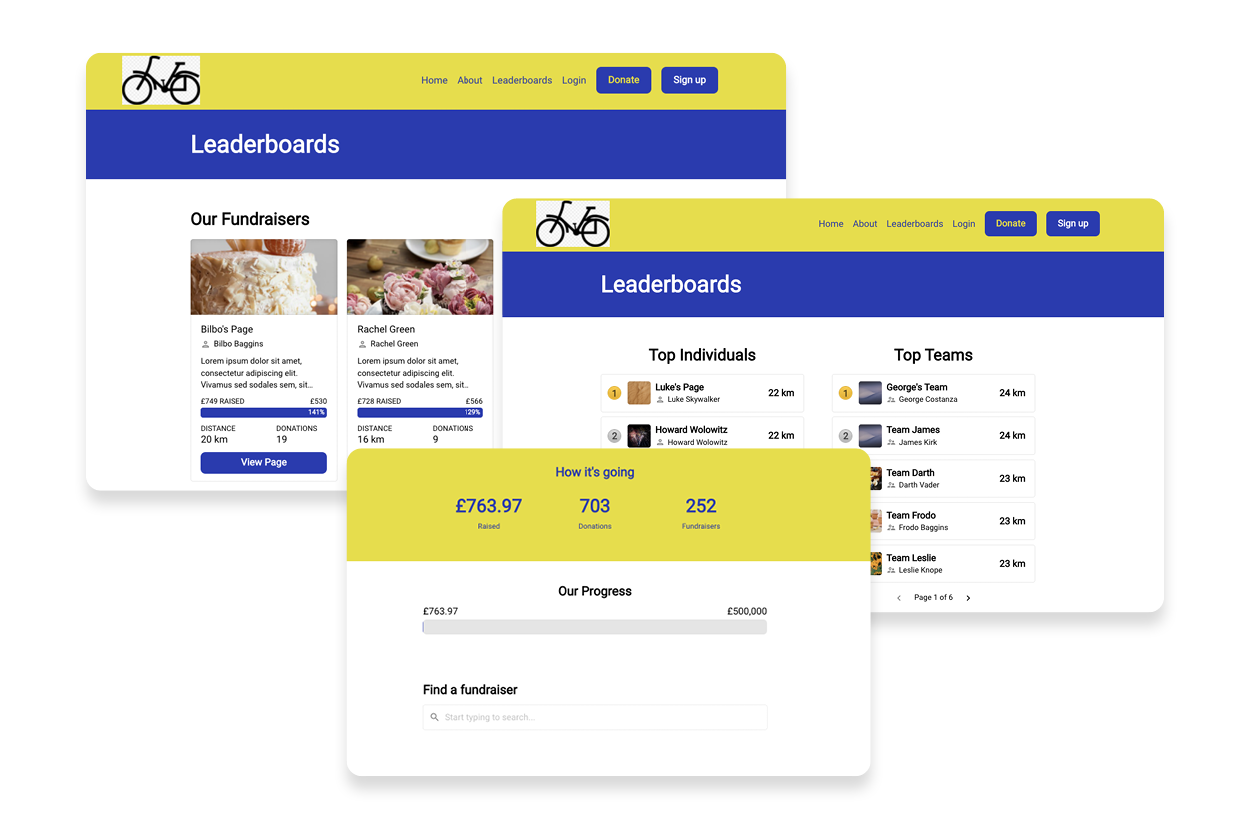 Inspire standout fundraising
Keep fundraisers and teams delighted and motivated with built-in badge recognition, activity feeds, fitness app integrations, and customisable thank-you messages when they hit their targets.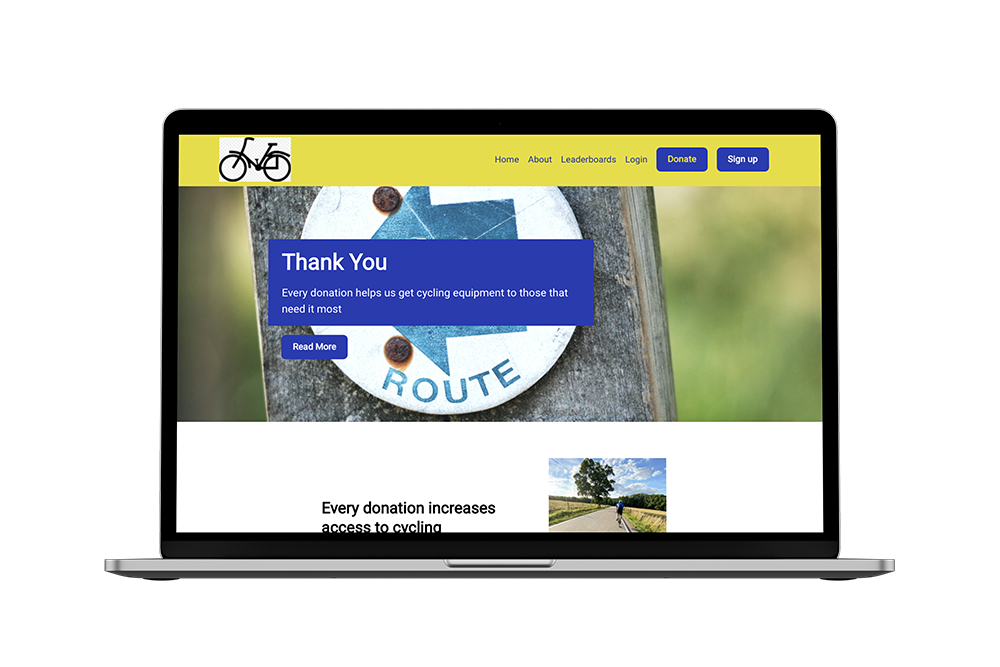 Get to know your supporters
Capture the right information during sign-up to keep your supporters happy and your workflow smooth. Easily collect fundraiser details like t-shirt size, location, and more.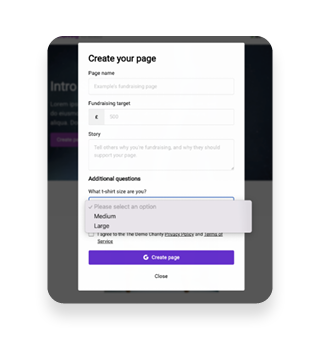 READY TO GO?
Get started with Site Builder
Site Builder will help you unleash your full fundraising potential and deliver on your mission. Book a demo to see how Site Builder can work for you.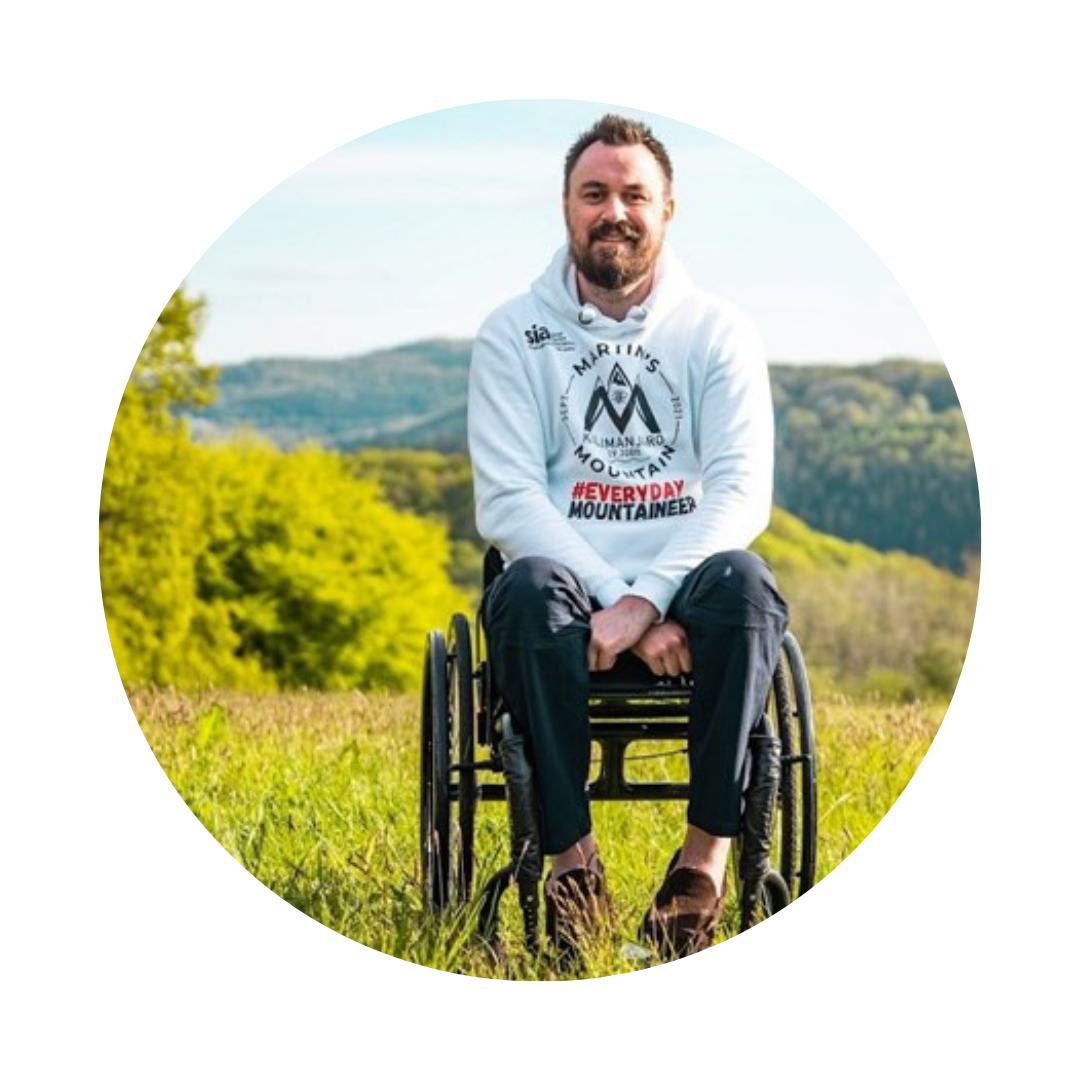 "We used JustGiving Site Builder for Martin's Mountain and we had the best of both worlds. ​An online fundraising experience where our ​brand was front and centre but powered by JustGiving, and all the trust and support that comes with working with their tech and team.​"
- Alison Hayward
Spinal Injuries Association
NEED SOME INSPIRATION?
Check out these Site Builder examples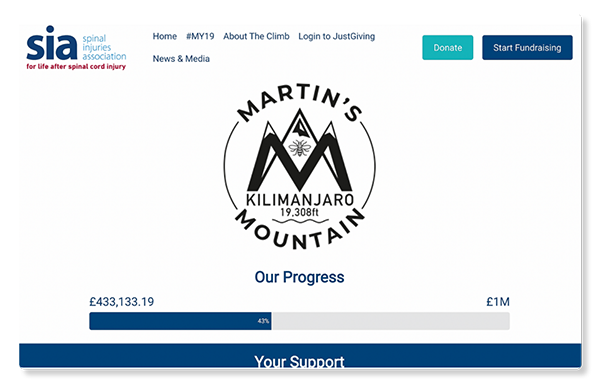 Martin's Mountain
Spinal Injuries Association raised over £900,000 with the help of a fundraising microsite, made complete with interactive leaderboards, engaging social media feeds, and a fundraising totaliser.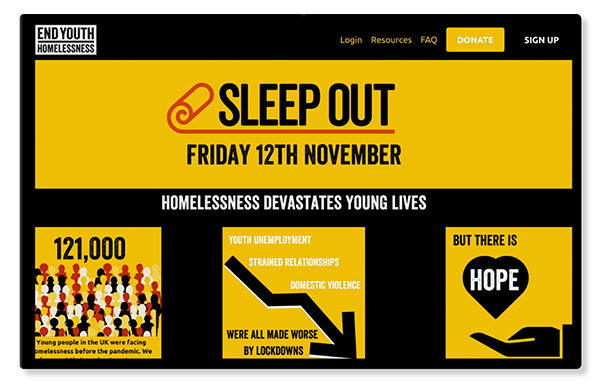 Sleep Out
End Youth Homelessness (in partnership with Hays Recruitment) found success with the Sleep Out challenge. The fully-branded microsite invited supporters to give up their bed for one night in recognition of homelessness.
SITE BUILDER RESOURCES
Site Builder resources
Leverage 20+ years of fundraising experience with our expert guides and checklists.
FAQ
Frequently Asked Questions
*Site Builder is available for £250 per month (+VAT) to all charities registered on JustGiving and a minimum 24-month contract term applies. Charities must be a member of JustGiving for the duration of their Site Builder contract.​
Yes, you can create a resource area on your site where your fundraisers can download all the fantastic resources you have created for them to help them smash their fundraising goals.
If you need some inspiration of what to include in your resource area, check out The Grand Appeal for a great example of how to include resources on your site.
Yes, you can create sign-up forms that can be added to the Fundraising Page creation process. We recommend asking no more than 4 questions and that you keep questions relevant to your event or campaign. You'll be able to find all answers given by fundraisers in your Fundraising Page report in your charity account.
We've made this easy! You can find all your data under your Reports tab in your standard JustGiving account. You'll get the same Payment, Fundraising Page, and Donation Reports as you do for your standard campaigns, all in one place.
Yes if you have a Google Analytics account you will be able to add tracking to your site. You will just need to have your Google Analytics account number and property ID information available when setting up your page to track visitor information across your site.
Tell your supporters everything they need to know about your event or campaign. Relate it all back to your cause or campaign messaging, and consider these important questions:
What. What is the event/challenge/ campaign you are asking your supporters to get involved in?
How.

How do your supporters get involved?

Why. Why is this event/ campaign important to your cause?
Who. Who are you trying to connect with?
When.

When does the event/ campaign take place? Is it over a particular time period?
The banner you select for your landing page or homepage will be the first thing your fundraisers see when they visit the website, so make it count! We recommend using a PNG/JPEG file 2000px × 1000px.
READY TO GO?
Get started with Site Builder
Site Builder will help you unleash your full fundraising potential and deliver on your mission. Book a demo to see how Site Builder can work for you.