Make your miles count
Smash your finish time and your fundraising target as you take part in this 13.1-mile route. Great North Run participants have raised millions for charity in the past and you can too. Start fundraising with JustGiving today.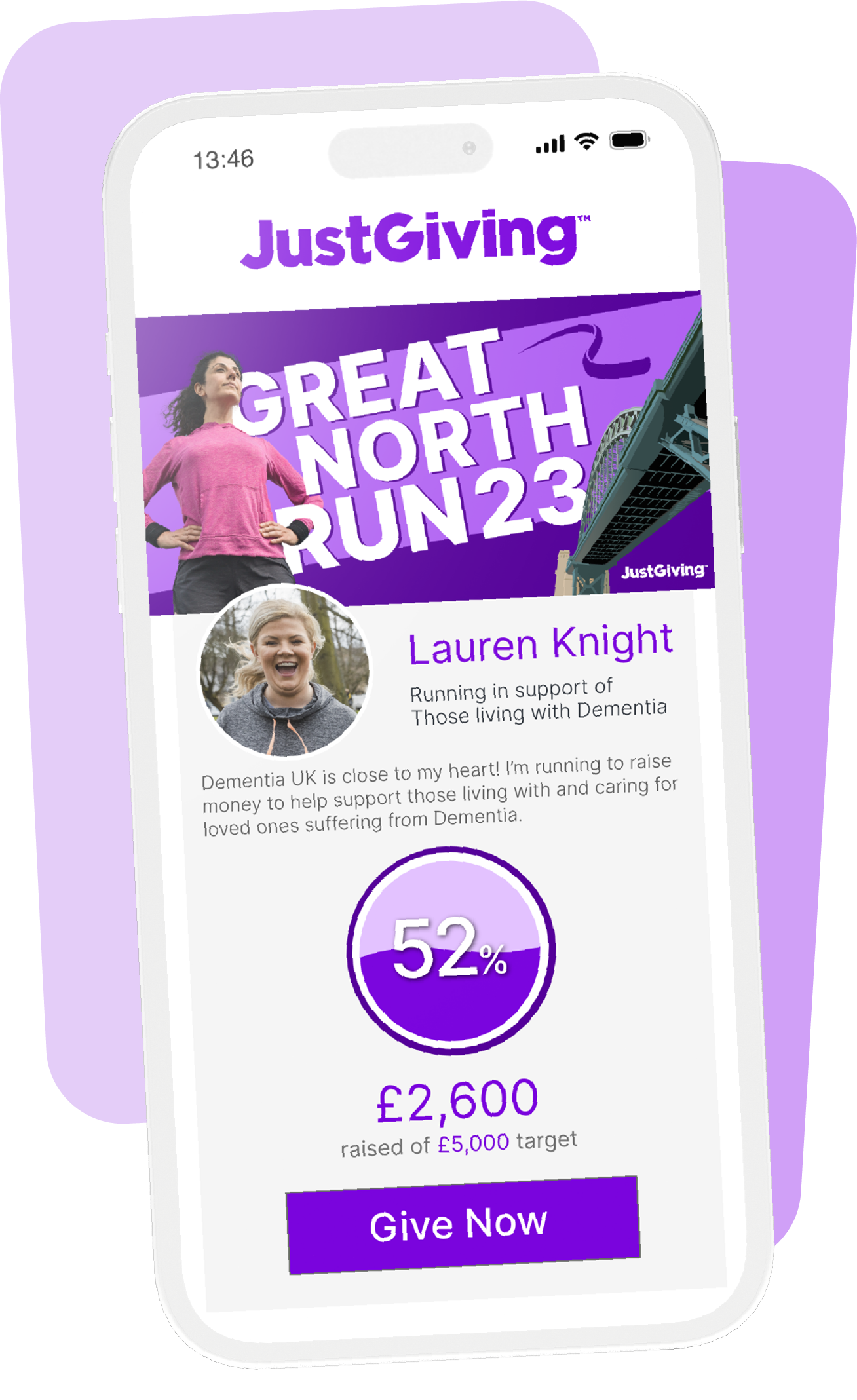 About the route
Ready for an experience you'll never forget?
The biggest event in the North East is making an epic comeback with a return to its traditional and iconic route. From Town Moor through Newcastle City Centre to South Shields, Great North Run boasts an unbeatable atmosphere and epic views!
With an array of races for experienced runners, first-timers, and children alike, it's a must-do event for anyone looking for a new challenge.
Great North Run is on the 8th of September 2024. There's plenty of time to get a training plan together and make an impact for a cause close to your heart. And we'll be here to support you, every step of the way.
Run for charity
Choose a charity to fundraise for and make every step count.
Start fundraising for any of these amazing causes or choose another cause close to your heart.
Running For Good
To help you get across the finish line, we've set up Running For Good! Whether you're a seasoned runner or just starting out, check out our top tips.
Great North Run Fundraisers