Our perfect fundraising page checklist
This will help you get your JustGiving page looking its best and ready to share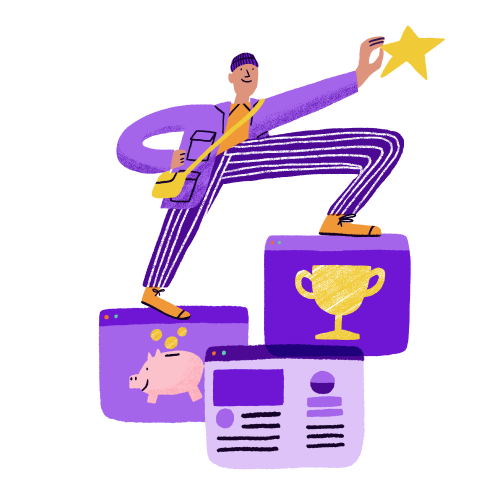 Step 1
Write your story
You could raise 65% more when you write a page summary
A well-written story is the best way to connect with potential supporters. You can write your own, or use our Story Enhancer to create your perfect fundraising story in just one click.
Using the magic of AI, our Story Enhancer will write your page summary for you, covering:
Why you decided to fundraise
Why the charity means so much to you
What event or challenge you're taking part in
How easy it is for your supporters to donate with JustGiving
Don't worry, you can still make edits and add personal touches of your own!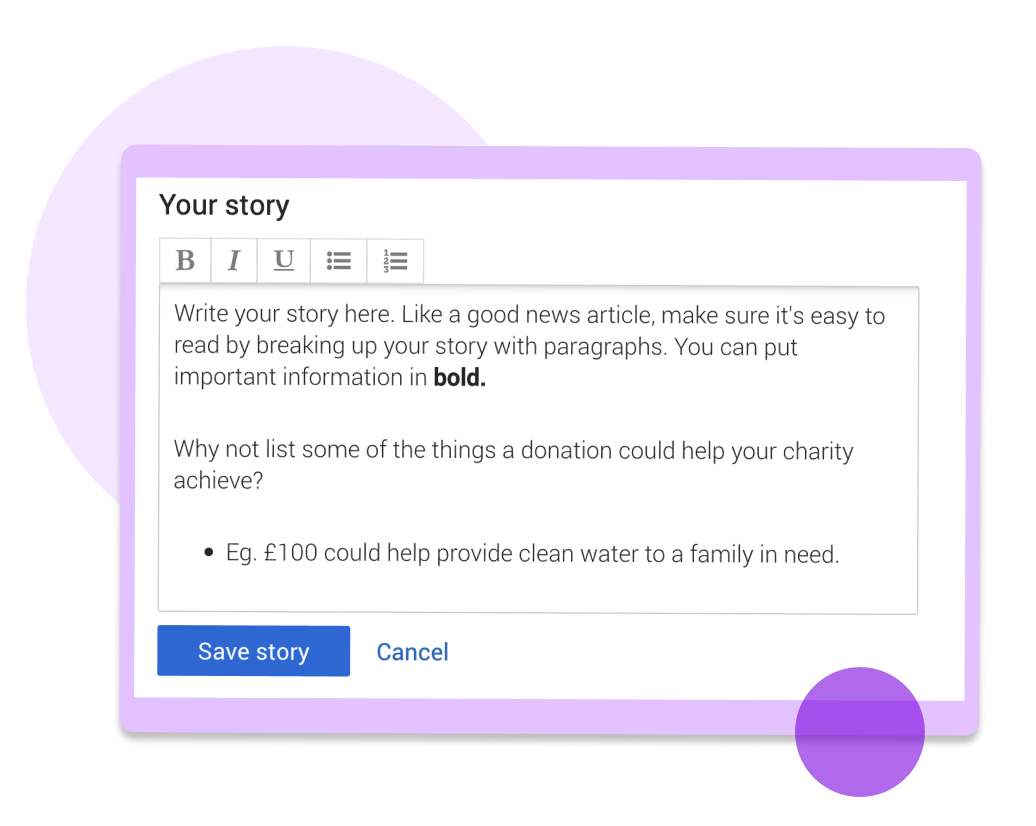 Step 2
Choose your fundraising goal
Setting a fundraising target can lead to a 17% increase in the amount you raise.
It gives your supporters a goal to get behind, so don't be afraid to go big! If you're getting active for your charity (like running a race), your charity should be able to help guide you on what you should be aiming for.  Remember, you can always increase your fundraising target as you go.
Here are some creative ideas to get started:
Celebrating a 60th birthday? Why not set your target at £60?
Running a marathon (26.2 miles) for a good cause? Why not set your target at £2,620?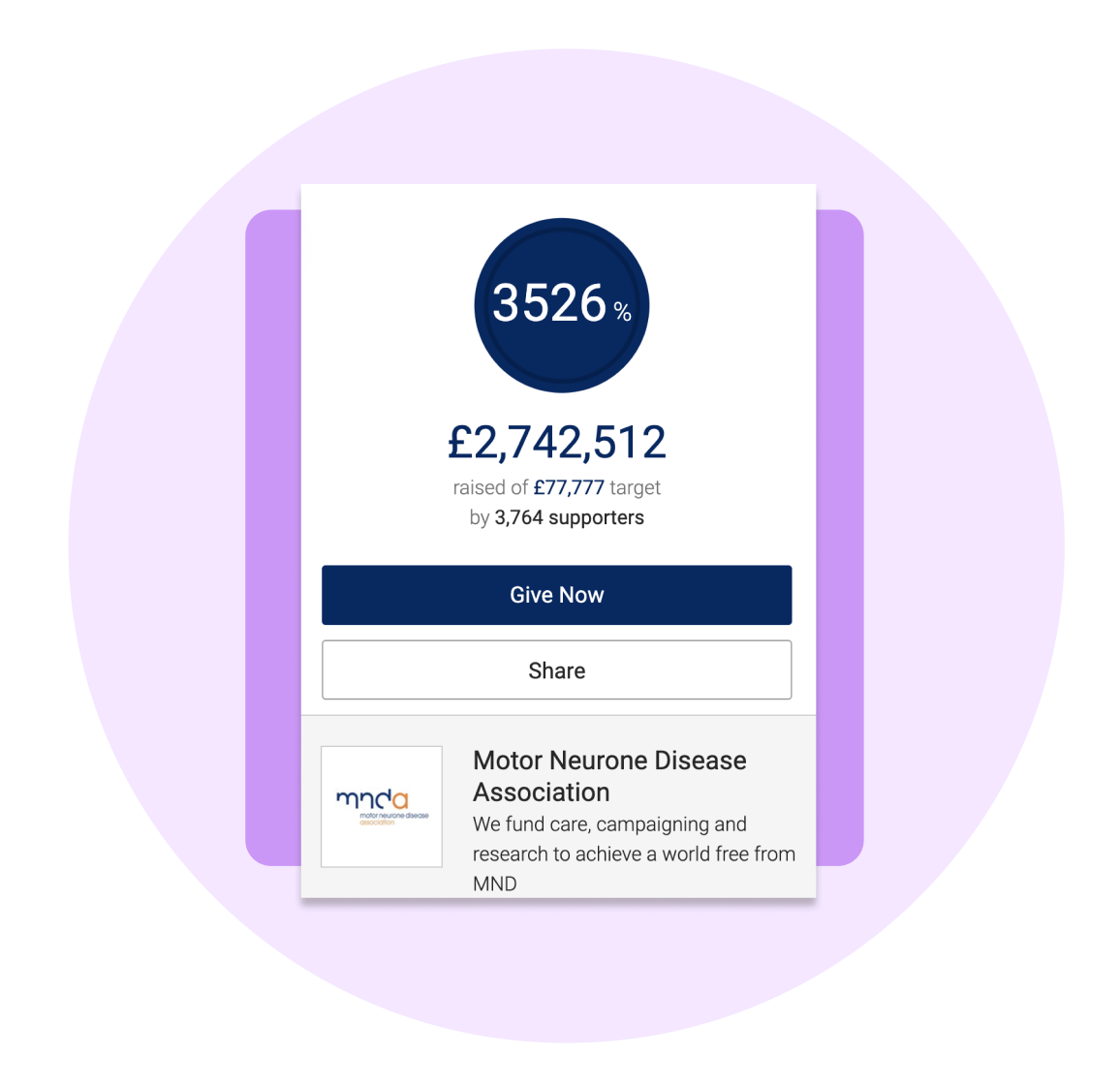 Step 3
Add pictures and videos
You could boost your donations by 23%!
The first thing that your supporters will look at is your photo selection – the more the merrier. Our top tip? Choose a killer cover photo as this is the image that appears when your share your page on social media.​
Want to get creative? These online tools will help you edit photos and videos: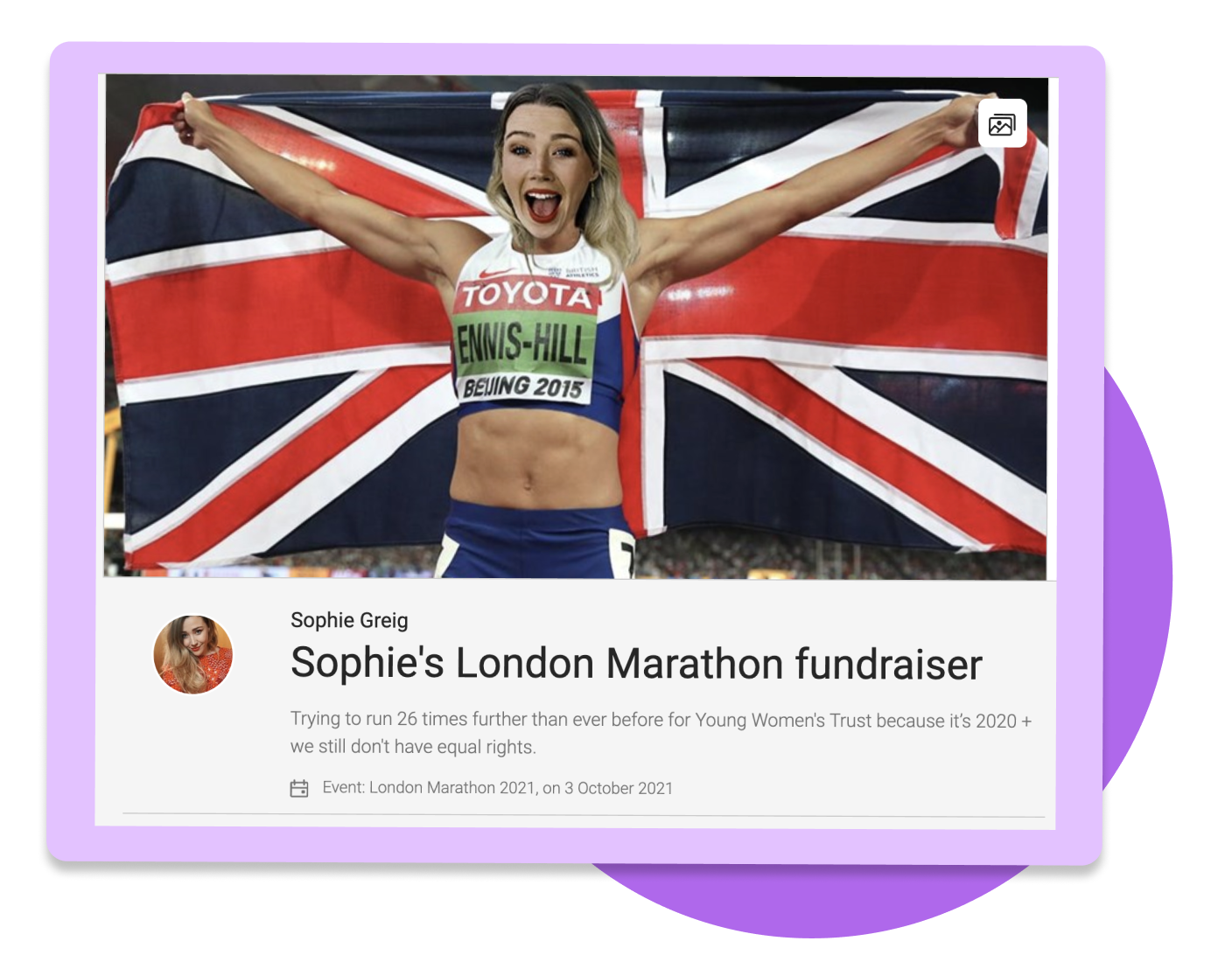 Step 4
Post updates to your page
On average, people who post updates get 8% more donations!
Every milestone matters! From your first donation to the end of your fundraising and everything in between. Use your page update as your diary, people love to see what you've been up to.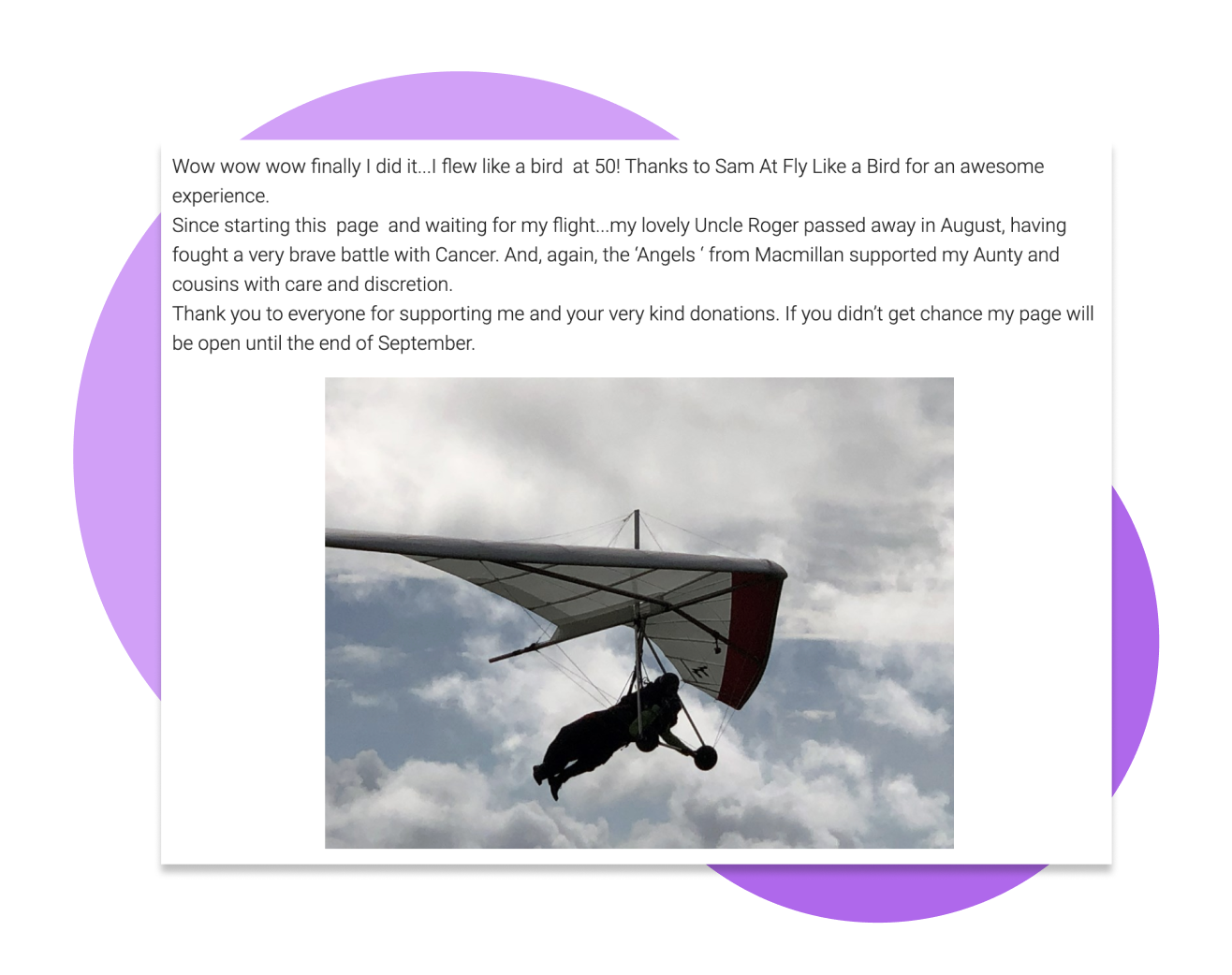 Step 5
Personalise your thank-you message.
Manners go a long way. You never know, they might donate again!
Add a personal touch to your donors by editing your thank-you message. This is included when we send your donors their email receipt​​.​